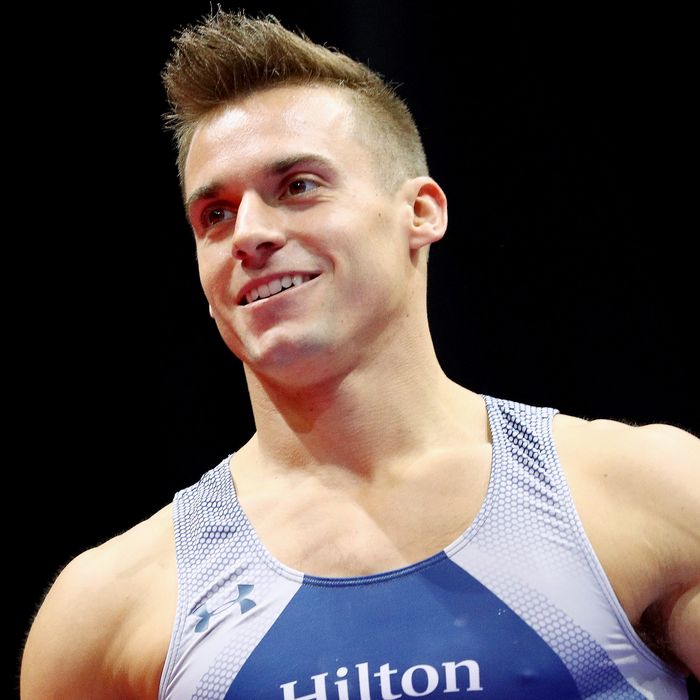 Sam Mikulak, who would much rather be shirtless.
Photo: Maddie Meyer/Getty Images
The USA women's gymnastics took home the gold at the 1996 and 2012 Olympics, and silver at the 1984, 2004, and 2008 games — plus, this year's contenders are a formidable bunch. It's no surprise that they're incredibly popular, with many fans considering their events the highlight of the Olympic Games. The men's team, by comparison, hasn't won a gold since 1984, and knows they're significantly less sought-after than their female counterparts. So what are they to do to get more attention?
Some male gymnasts have the answer: The Wall Street Journal reports that they're pleading with you to objectify them.
"Maybe [we could] compete with our shirts off," national champion Sam Mikulak told the Journal. "People make fun of us for wearing tights. But if they saw how yoked we are maybe that would make a difference."
"We have great physiques," Jake Dalton, another Olympic gymnast, added. "Incredible physiques."