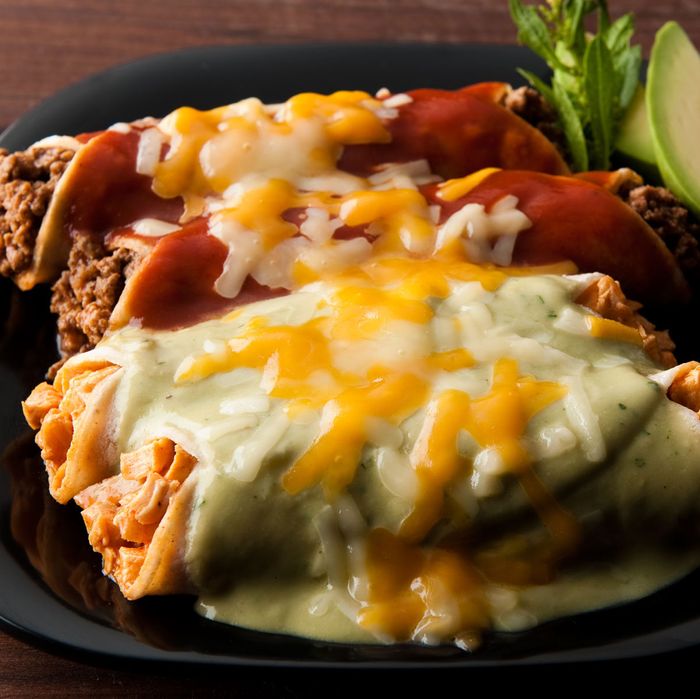 Photo: Courtesy of Neiman Marcus/Manny Rodriguez
Status symbols are constantly evolving with the times. While Birkin bags, Diptyque candles, and Goop-esque wellness treatments have held sway for a while now, all that is changing to fit the modern rich woman's needs. Yes, ladies — you know what kind of luxury I'm talking about: the $72 Neiman Marcus enchilada dinner (plus $18 for shipping and handling).

The Neiman Marcus enchilada dinner comes with six beef enchiladas and six chicken enchiladas, or one total serving. Should you like to consume all your food via Neiman Marcus, there's also a new $92 tamale package, a $65 King Ranch Chicken Casserole, a $69 Southwest Appetizer trio (for the T.G.I. Friday's enthusiast), or this pork roast, which will set you back literally $410.
While I personally consider it a splurge when I shuffle into my corner bodega and pick up a $6 frozen Amy's enchilada, I now have something newer and cheesier to aspire to.