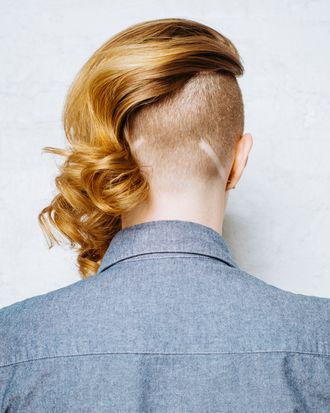 What's so great about a breakup? Sometimes, nothing. But sometimes, it drives great hair. That's story behind Chris Ritter's undercut. Three years ago, the 31-year-old art director started to clip away at her waist-length hair. Now she swears by haircuts by a "hair artist" in New York, Nexxus's moisturizing products, and lots and lots of oil.
How I describe my hair: It's a short undercut. My natural texture is curly, like if Keri Russell had short hair. Until three years ago, I had long hair that came close to my waist, and I've slowly been cutting it off as I've gotten older. When I first moved to New York I did the undercut. It was a breakup cut. I was in a relationship and he did not want me to have a haircut. I've always wanted this, so getting it was the best part of the whole breakup.
If I could name my hair, I'd call it: The Queer Cut.
In my shower you'll find: Nexxus shampoo and conditioner — I just look for a medium-priced shampoo and conditioner.
I wash my hair: Every other day, usually at night.
What a rundown of my hair regimen looks like: After I use shampoo and conditioner, I put an oil on; it's Moroccanoil. I usually benefit if I sleep on it, and then I wake up with a curl situation.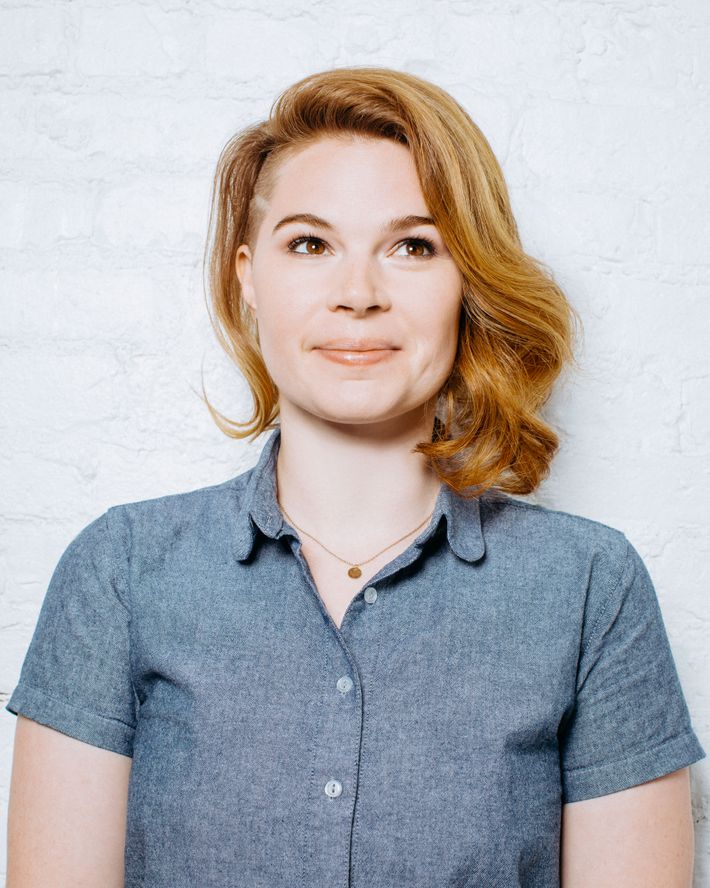 The worst thing I ever did to my hair: Not do my undercut sooner.
The best thing I ever did to my hair: Cut it short.
I trim my hair: Every three to four weeks. It's kind of higher maintenance. And then I cut it every three months.
My hairstylist is: Pixie at this salon called Dramatics. I went to her a few years ago and gave her full control of my hair. She's an artist, so I just let her do whatever she wants.
Check all that apply — my hair is dyed, is chemically straightened, is permed, has extensions, is braided/in locs, none of the above: This is my natural hair color!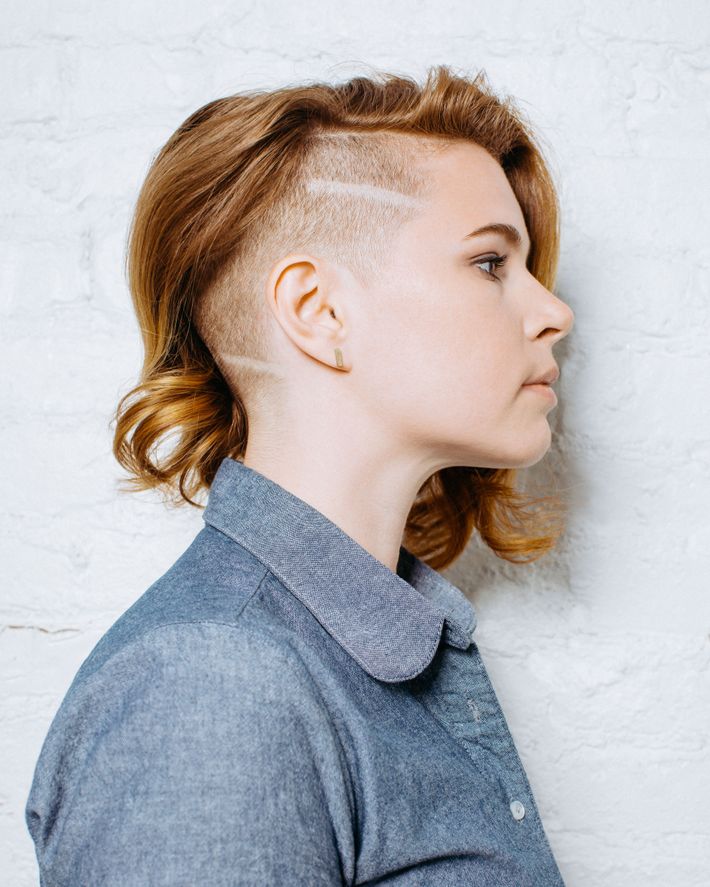 The most important thing people with hair like me should know: Use oils. Instead of putting in a mousse that would dry it out, use an oil to replenish hair. I have naturally thick, curly hair, and with that comes frizziness. I use a dime-size amount.
What I love most about my hair: It's easy. I think I won the hair lottery. I can leave it down for three days without washing it and it still looks presentable. I feel blessed that it's not something I have to worry about much.
Top by American Apparel; makeup by Samantha Lau; hair by Cynthia Alvarez; beauty editor: Ashley Weatherford; photo editor: Raydene Salinas.

This interview has been edited and condensed.