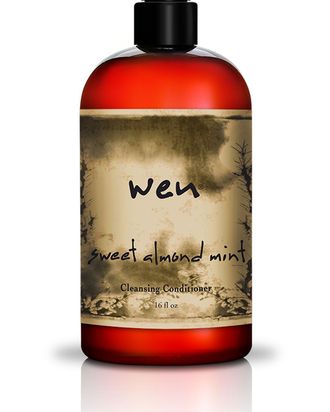 Wen cleansing conditioner.
More than 200 women are involved in a class-action lawsuit with Chaz Dean Inc. and distributor Guthy-Renker over claims that Wen by Chaz Dean Cleansing Conditioner led to hair loss, hair breakage, rash, and balding. The New York Times reports that Guthy-Renker has agreed to a $26.25 million settlement but it's not yet been approved by a federal judge.
If approved, the settlement would repay $25 to anyone who's purchased a bottle of the cleansing conditioner and up to $20,000 to people who experienced adverse reactions; they can make claims to be reimbursed for treating said reactions as well as for injury awards. Guthy-Renker stands by the product, citing studies that it believes demonstrates that the product does not cause hair loss, and instead characterized the pending settlement as a "business decision."
Last month, the U.S. Food and Drug Administration issued a safety alert for the cleansing conditioner but that's about all it can do here — it doesn't have the power to order recalls of cosmetics like it can with pharmaceuticals. Rather, the FDA monitors complaints submitted on its web site and decides whether to investigate. The agency could take action if it found that a product was mislabeled or contaminated.
Proposed legislation from Senators Dianne Feinstein and Susan Collins would require cosmetic companies to notify the FDA of "serious adverse" reactions as they happen as well as submit an annual report of all "adverse events" and would give the FDA recall power. The bill would collect fees to study the safety of cosmetics ingredients and has been endorsed by major companies like Estée Lauder, Johnson & Johnson, and Procter & Gamble.
Some independent companies like Mary Kay* support an alternative bill that would still require notification of injuries but would not collect money for safety evaluations or allow the FDA to order recalls. This fight will not be settled anytime soon.
*This post has been updated to reflect that while Guthy-Renker is a dues-paying member of the Independent Cosmetic Manufacturers and Distributors (ICMAD), which drafted the alternative legislation with Mary Kay, Guthy-Renker does not have a public stance on any proposed legislation relating to the FDA.