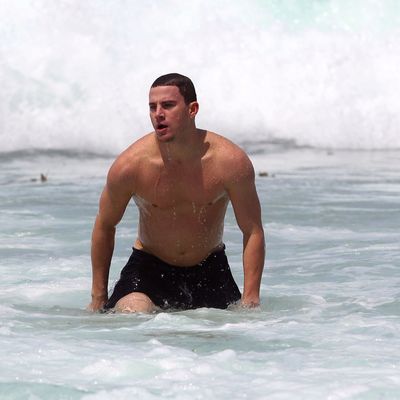 Photo: Grey Wasp/Blue Wasp/Splash News
Today we learned that Channing Tatum, Hollywood's undisputed master of generous self-objectification, will play the merman in a new gender-flipped remake of Splash (Jillian Bell will be the Tom Hanks to his Daryl Hannah). As devoted followers of Tatum's career, we have reason to be confident in his mer-bilities. Some little-known Hollywood trivia: Tatum has actually been quietly auditioning for this role for years, baring his prominent, mer-worthy chest whenever the opportunity arises, hoping to catch the attention of the shady cabal of Hollywood bigwigs who have long been plotting this historic '80s-fantasy-rom-com reboot. Looks like all his hard work has finally paid off!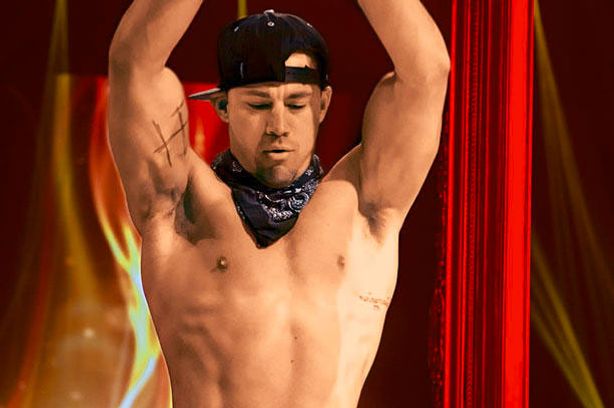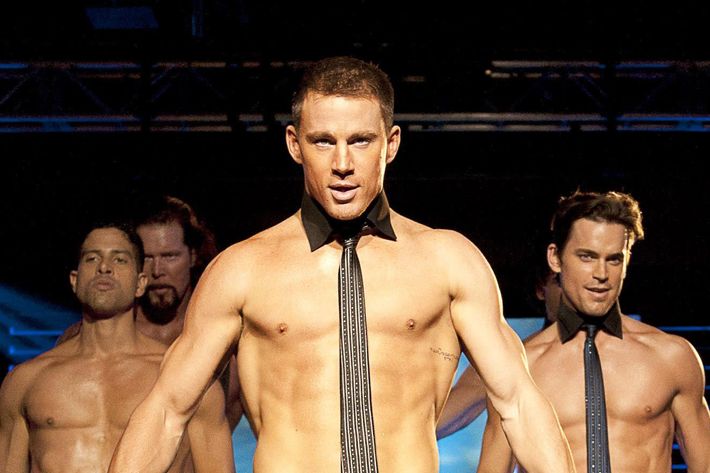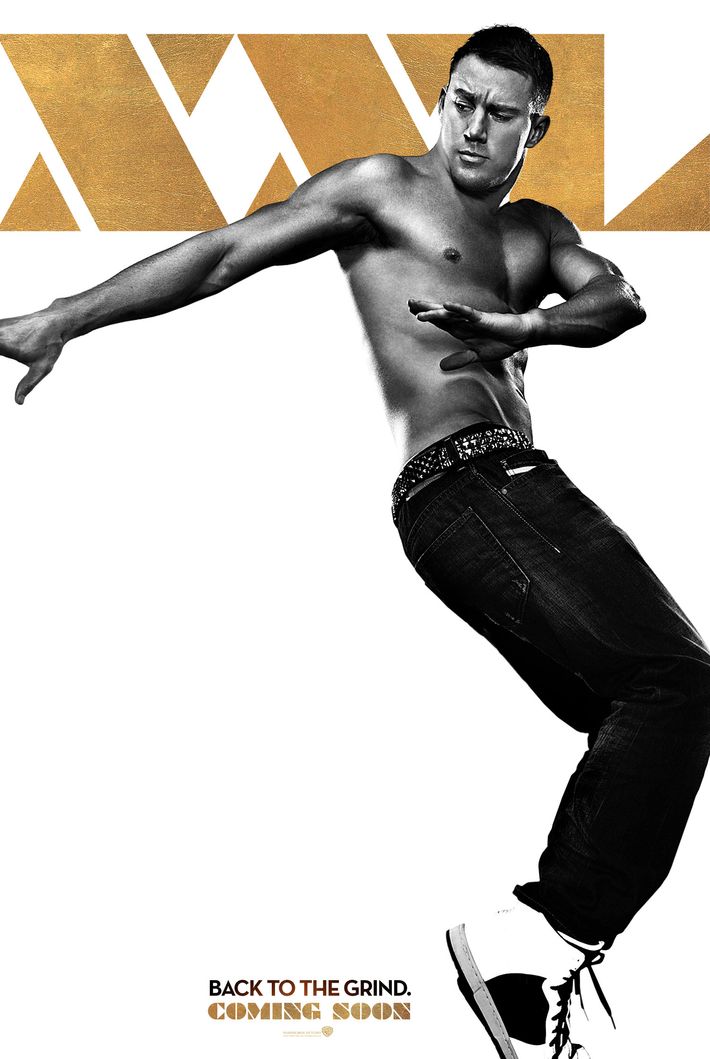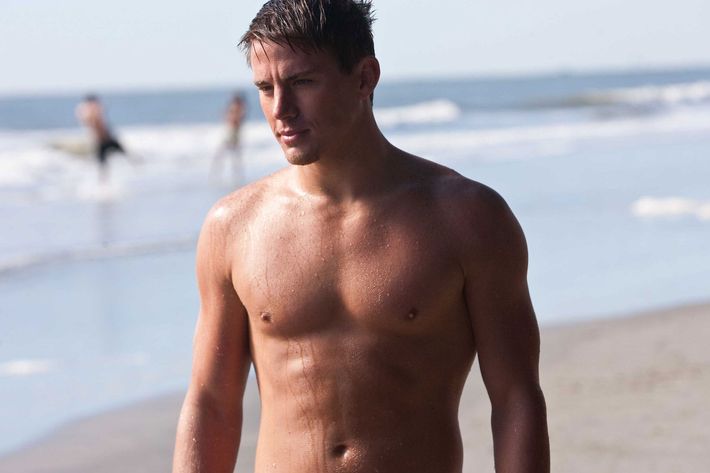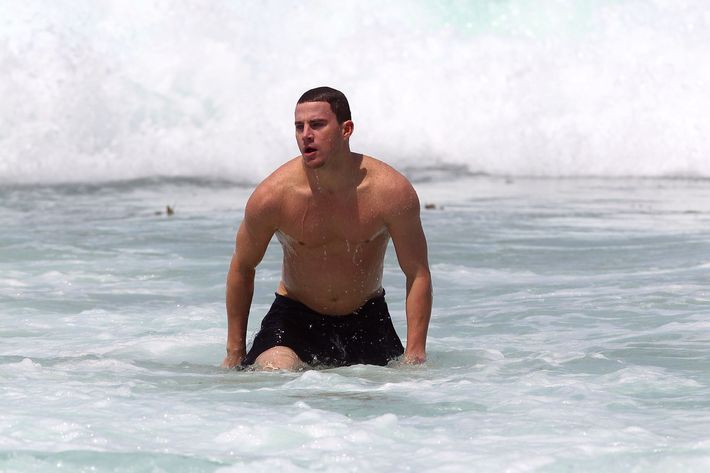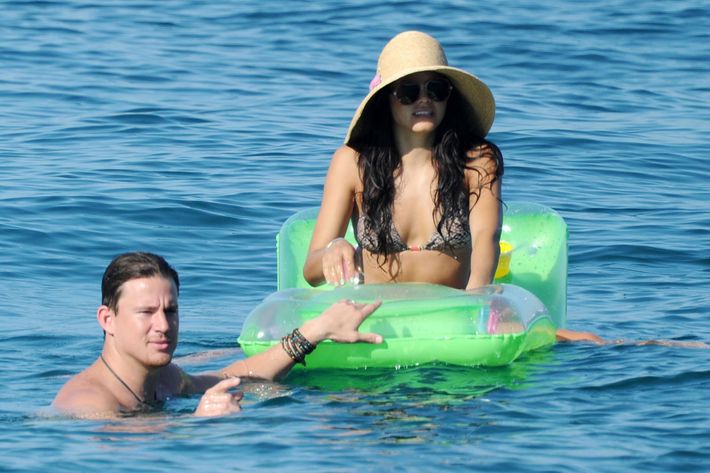 So, there you have it! This is what Channing Tatum will look like as a merman. Minus, of course, the gigantic fish tail.