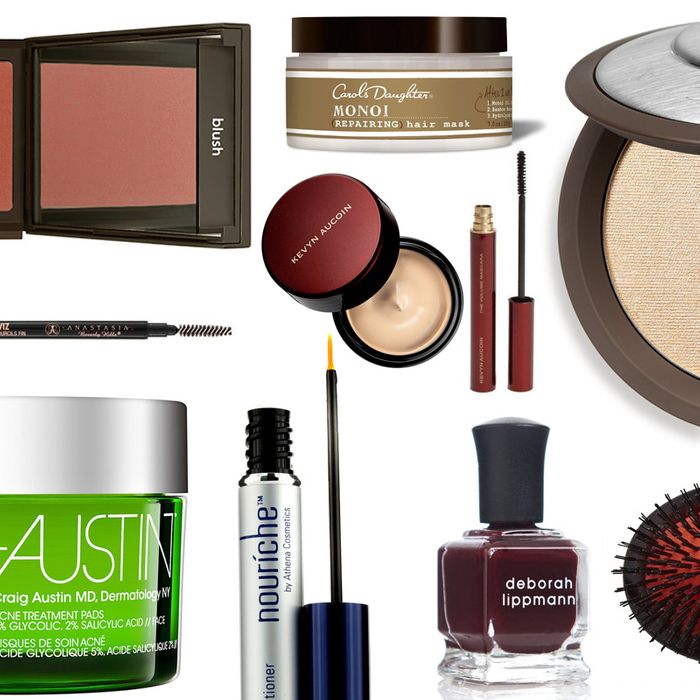 Dermstore is the digital Mall of America for beauty. You can get lost on that site. Its inventory stretches seemingly for days, and when there's a sale? Well, good luck. As Dermstore rounds out its biggest sale of the year, in which the vast majority of the site is 25 percent off, it can become hard to determine where your money is best spent. The Cut sussed out the 22 best deals, from the best mascara in the world to a mask that stop blemishes in their tracks. Read below for our picks.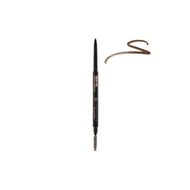 Anastasia Beverly Hills Brow Wiz, $21
Not all brow pencils are made equal, and Anastasia's are a cut above the rest. The slim pencil in Brow Wiz is perfectly tipped to fill in sparse brows while faking the soft fleck of hair. The pencil is retractable (so you'll never have to sharpen it) and available in ten different colors. It's the next best thing to naturally full arches.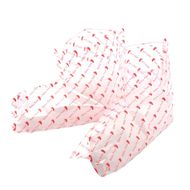 Baby Foot Original Deep Skin Exfoliation for Feet, $25
Sure, Baby Foot's weird feet-masks force your skin to shed for several days, but wow do those things whittle your feet into buttery pulps. It's called Baby Foot and it's no joke.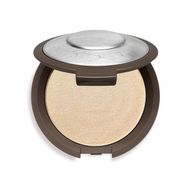 Becca Cosmetics Shimmering Skin Perfector Pressed, $38
Truly one of the best highlighters to come around, Becca's Shimmering Skin Perfectors cast a dazzling gleam of light that appears neither glittery nor too greasy. The Champagne-shaded "Moonstone" is a personal favorite, though the golden "Opal" lands a very close second.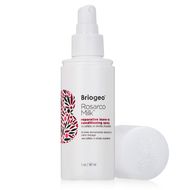 Briogeo Rosarco Milk Reparative Leave-in Conditioning Spray, $20
Attention coconut-oil nuts: This milky conditioner is replete with the tropical ingredient du jour. But if that didn't convince you that this spray conditioner moisturizes hair like a champ, consider the other leading ingredients: argan oil, vitamin E, and rosehip oil, which round out this lightweight, but effective spray.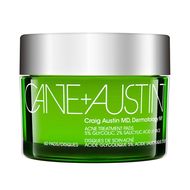 Cane and Austin Miracle Pad Glycolic Complex Treatment Pads, $78
Some people are born with great skin, and others just use peels. These daily mini chemical peels increase cell turnover and treat uneven skin tones. Just maybe don't click if your face is sensitive.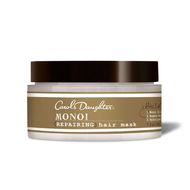 Carol's Daughter Monoi Repairing Hair Mask, $32
The only thing that surpasses the breezy, comforting scent of Carol's Daughter's Repairing Mask is its ability to heal sad, dry hair. Scoop a dollop in your hand and spread it all over your strands. You'll thank yourself later.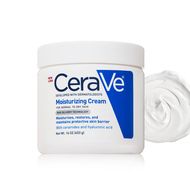 CeraVe Moisturizing Cream, $15
There's nothing sexy about this white cream that arrives in a boring white tub, and that's okay. Just know that it's plentiful in hyaluronic acid, glycerin, and ceramides, and that your derm would likely approve.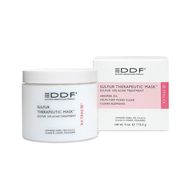 DDF Sulfur Therapeutic Mask, $45
Yes, this masks smells like rotten eggs laid to waste, but don't think about that. Instead, imagine clear skin and shriveled zits because that's this mask's winning achievement.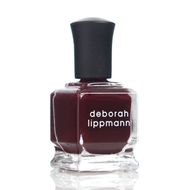 deborah lippmann Luxurious Nail Color, $18
Let's face it, Deborah Lippmann's ultraluxurious nail lacquers rarely go on sale. Scoop up a few at this price, while you still can.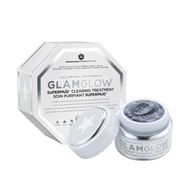 GlamGlow SUPERMUD Clearing Treatment, $69
For oily skin, or for a face that needs a pinch of radiance, there's always Glamglow's Supermud — the clay mask that may (or may not) be Hollywood's best-kept secret. Even plebes can agree that the tingly clay clears pores with obscure accuracy.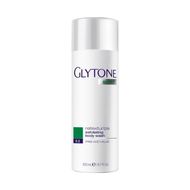 Glytone Exfoliating Body Wash, $32
Never live a day in rough skin with Glytone's (chemical) exfoliating wash. Glycolic acid smooths over uneven patches. Have bacne (or worse yet — buttne)? Try this. The wash smells great too, which is always a bonus.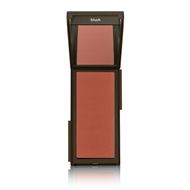 Jouer Cosmetics Mineral Powder Blush, $26
There are six shades to choose from with Jouer's powder blush, but you only really need to know about "Peach Bouquet." The warm apricot hue is flattering on all skin tones. But if for some reason that's not your jam, there are still five other roses and pinks to make your perfect match.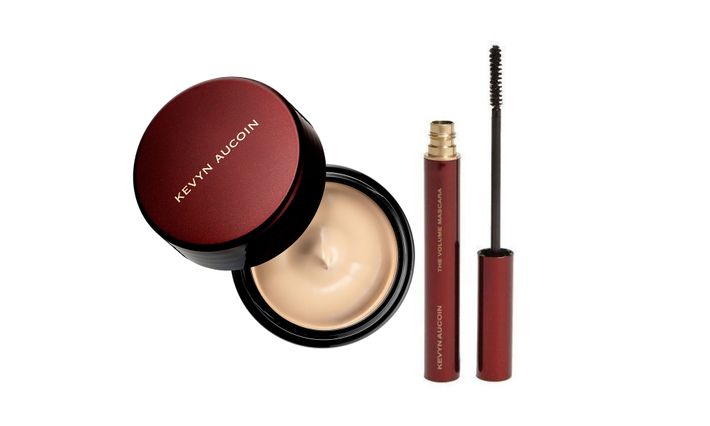 Kevyn Aucoin the Volume Mascara, $28
Lucky you! One of the greatest mascaras of all time is on sale. Kevyn Aucoin's genius tubular mascara coats lashes in a buildable shroud of black. Lashes become long and thick, but never clumpy. The best part of the mascara experience falls when it's time to wash the day away. The formula won't smudge when approached with water, but merely glides onto your fingers as you gently tug the tubes off.
Kevyn Aucoin the Sensual Skin Enhancer, $48
It's also worth mentioning Kevyn Aucoin's Sensual Skin Enhancer. The thick, densely pigmented cream behaves as a concealer when used alone, or as a foundation or tinted moisturizer when cut with a dollop of face lotion. Its talent is blending into skin so well that your skin simultaneously looks impeccable, yet makeup-free.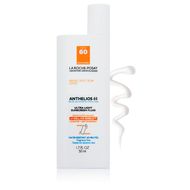 La Roche-Posay Anthelios 60 Ultra Light Sunscreen Fluid, $22
One of the best sunscreens on the market is La Roche-Posay's super-thin liquid. It doesn't make skin look chalky, and it dries matte, so you'll never look greasy.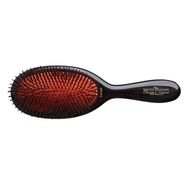 Mason Pearson Pocket Bristle and Nylon Hair Brush, $105
If you insist on buying Mason Pearson's over-the-top brush, then get this one. The bristles lend themselves to the perfect ponytail, and it looks very pretty sitting on top your bedside table.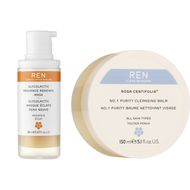 REN Glycol Lactic Radiance Renewal Mask, $55
If your skin looks lackluster and tired, consider Ren's time-honored exfoliating mask. Glycolic and lactic acid loosen sad, dead skin cells, and an amalgam of glycerin and oils deliver plump and refreshed skin.
REN No.1 Purity Cleansing Balm, $48
Here's another Ren item worth your legal tender. The rose-scented balm melts into an oil when coaxed over a dirty face. It cleans makeup in the blink of an eye, and softens skin too. Is there anything better? No, there is not.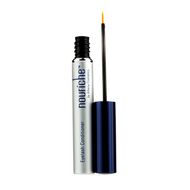 RevitaLash Nouriche Eyelash Conditioner, $130
RevitaLash's lash-growth serum really works to foster longer, thicker, and more densely populated lashes. Just be patient, it takes at least a month to notice just the beginnings of meaningful results.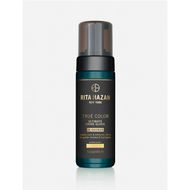 Rita Hazan True Color Ultimate Shine Gloss, $26
The one truism in hair color is that it fades and becomes dull. Rita Hazan's foam-gloss stops that, transforming dingy hair into shiny, vibrant strands. Just as mother nature (or your hairstylist) intended.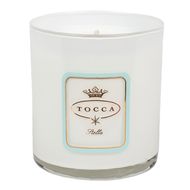 Tocca Beauty Candela, $38
Tocca's nuanced and inviting candles come in a variety of enticing scents, but Stella is my favorite. That has nothing to do with the fact that my boss is named Stella, and more to the point that the citrus fragrance envelopes each room it occupies in a bright and refreshing aroma.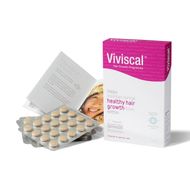 Viviscal Extra Strength Hair Growth Supplements, $50
Wigs and weaves are expensive. Viviscal is cheaper (and it works).