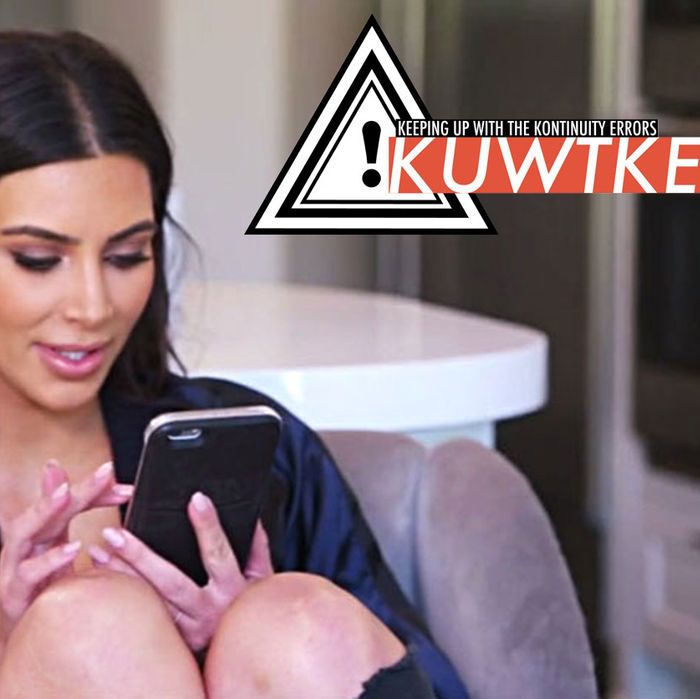 Photo: Courtesy of E! Entertainment
Hello, Dolls. Welcome to Keeping Up with the Kontinuity Errors where we break down each and every lie and inconsistency on the greatest soap opera of our time, Keeping Up With the Kardashians. I'm never one to waste time, so let's dive right in.
On this week's episode of Keeping Up With the Kardashians our A-plot was Khloé's official divorce from Lamar Odom; Our B-plot was Scott's birthday; and our C-plot was Kris Jenner's fitness. Let's dive right in, and see who lives, who lies, and who tells our story. #LEGGO
Scene 4:
At Kourtney Kardashian's Fitness and Wellness Center, new client Kris Jenner tests out the facilities. Kris Jenner is worried that her advanced age is slowing her down in life, causing her to feel more exhausted and rundown than she has in the past. So, under the advisement of herself she decides to dive directly into rigorous physical activity with Kourtney and her personal trainer, Don. Kris does well to start, since she ran track in high school, but it doesn't take long for Kris to completely bail, screaming as she runs away. Kris Jenner's abandoned workout was filmed on June 10, 2016.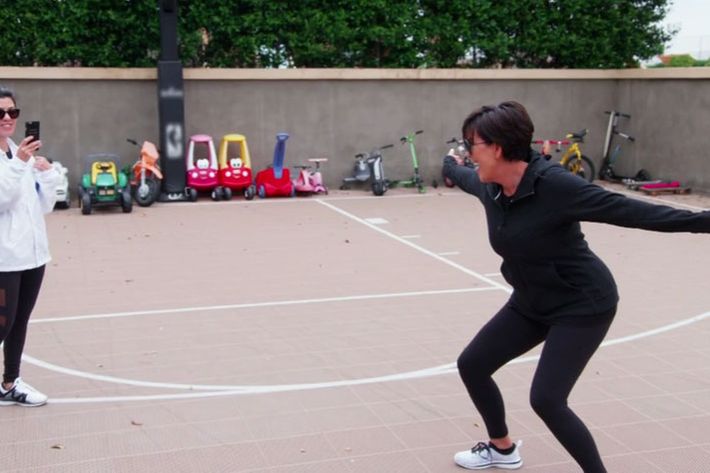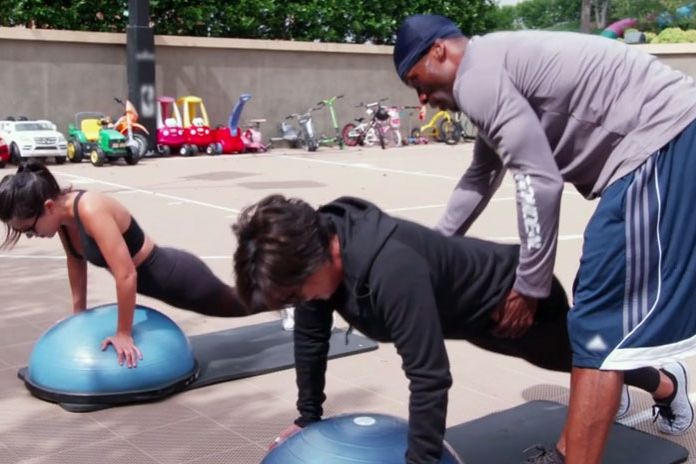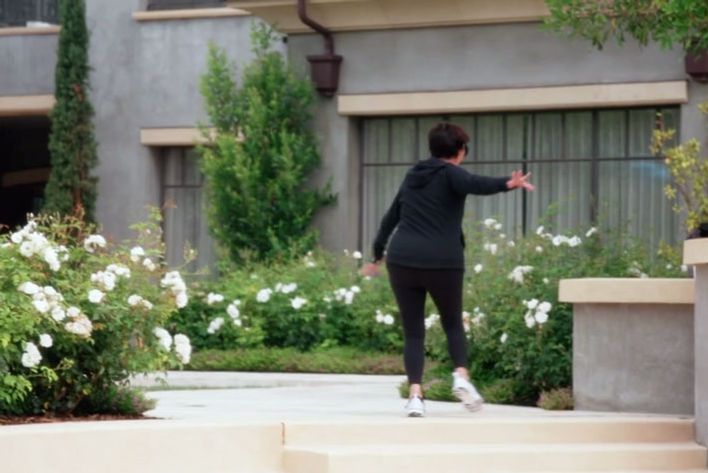 Scene 5:
In her kitchen, Khloé Kardashian is on the phone with her business manager, Elizabeth. Together, they are finalizing the latest divorce proceedings for Khloé and Lamar. Both Khloé and Lamar are onboard with Their Divorce: The Sequel, but they've also decided it's best for Khloé to remain Lamar's medical adviser. After the call, Khloé explains to Kourtney that even Lamar knows that it's realistically possible for him to land on life support again, and he wants Khloé to be the one deciding if they pull the plug or not. The whole situation is extremely bittersweet. Khloé's eager to finally move on with her life, but anxious about putting her relationship with Lamar behind her. This scene was filmed on May 12, 2016.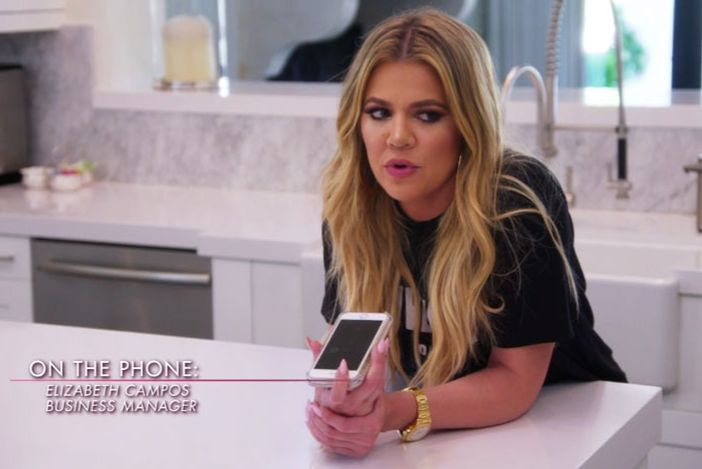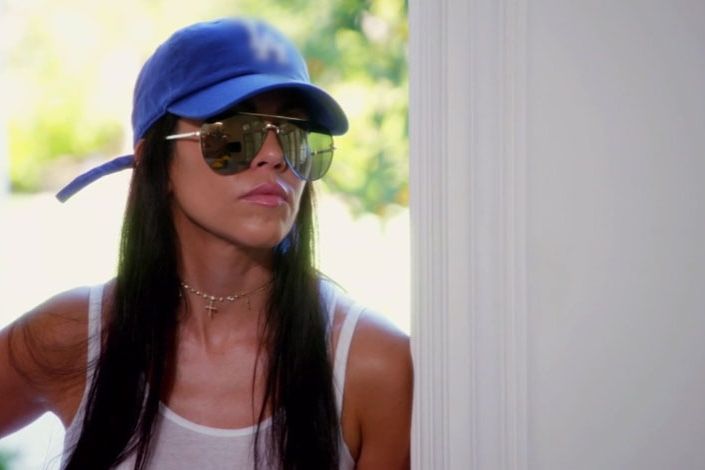 Scene 9:
Mother, Kris Jenner, visits her youngest Kardashian daughter, Khloé. Kris wants to chat with Khloé about her concerns regarding Khloé and Rob's strained relationship. Khloé is upset about how things are going, but doesn't care too much, since she's texted Rob and hasn't gotten the best responses from him. Still, she finds it bizarre that she and her closest sibling are on the outs. This conversation was filmed on June 13, 2016.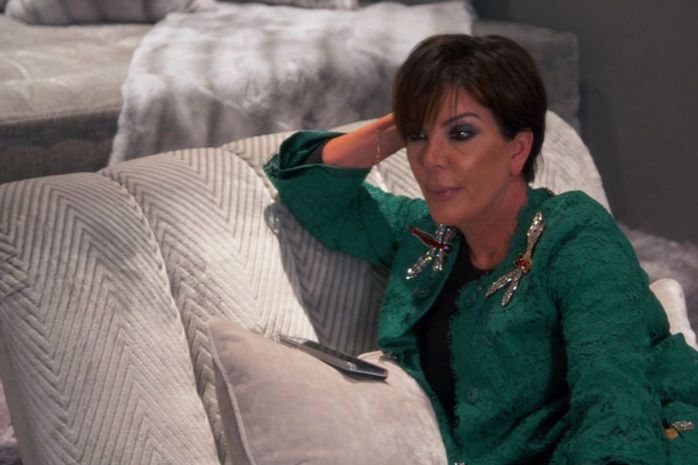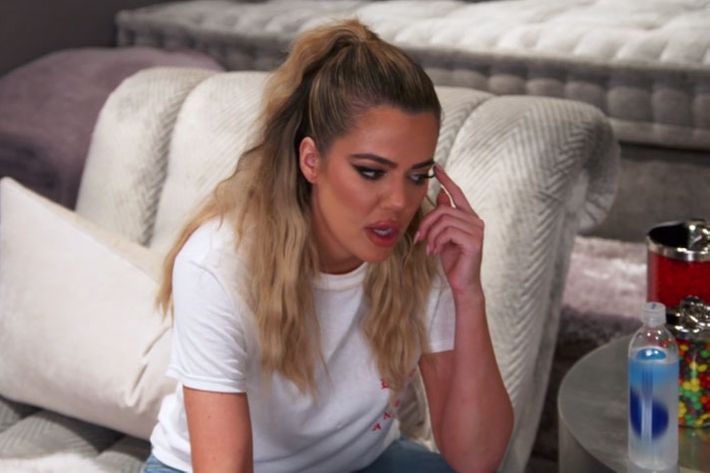 Scene 10:
Kimberly Noel Kardashian West visits her sister Khloé, whose divorce is finally official. Kim, with a smile, reads the headline "Khloé Kardashian Files for Divorce Again." She savors each word like candy. Khloé is anxious about finally being a single woman, and doesn't appreciate Kim's attitude. Kim claims that she's just trying to normalize the situation since it isn't a new development. She also fears that talking about the divorce or rehashing old conversations will make Khloé change her mind about the divorce, even though it's final. Sure. This scene and Kim's blank expression were filmed on June 26, 2016.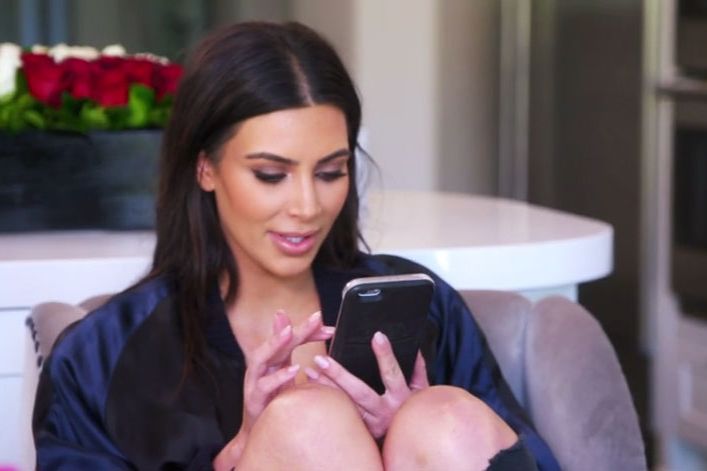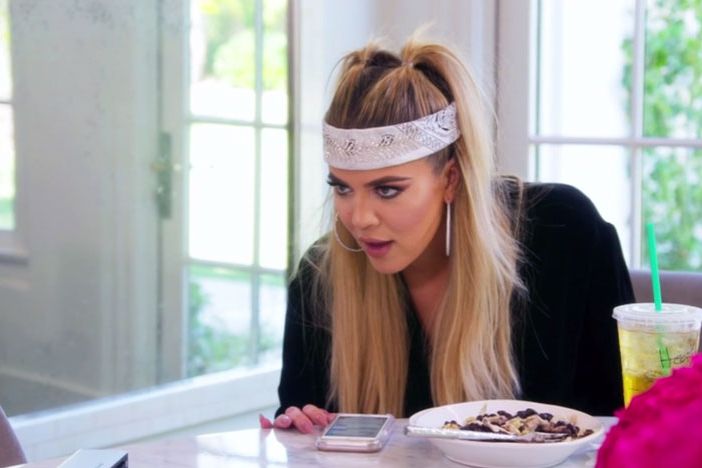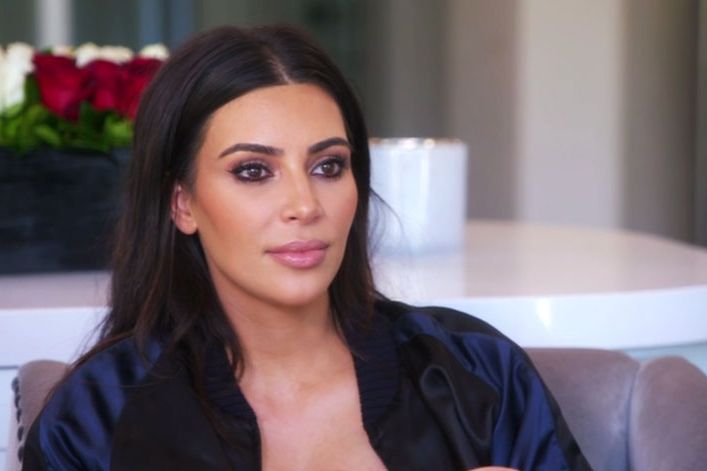 Scene 12:
At #NOBUNOBUNOBUNOBU the family gathers for Scott's birthday dinner. Scott is having a pre-turn-up for his Las Vegas turn-up the next night. Kourtney is unclear about whether or not she'll be joining Scott in Vegas, so she's giving her all at this dinner. Kendall, Kylie, and Rob aren't able to attend the dinner, but people only seem to care about Rob's absence. Scott tells them that Rob decided not to attend because of Chyna. Though this rubs the family the wrong way, Scott dives into opening presents, which include a homemade card from Mason, heeled boots, and a Kimoji card featuring Kim's bare behind. Then, sounding as if they're conjuring demons, the family sings an alarmingly sinister version of Happy Birthday, led by Kris Jenner. It's a chilling moment. Like Scene 10, this scene was also filmed on June 26, 2016.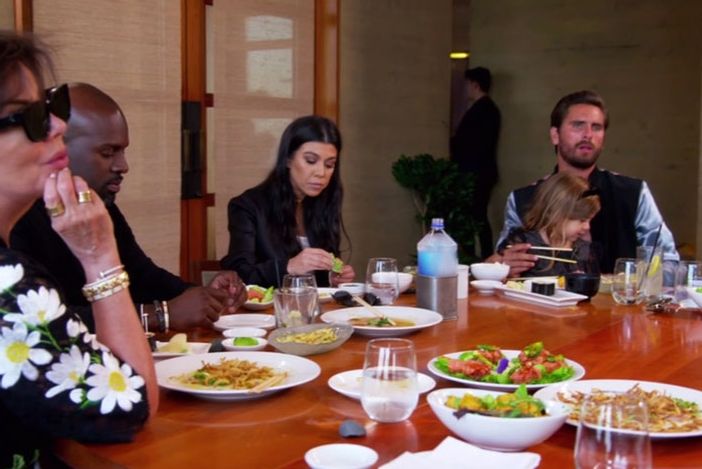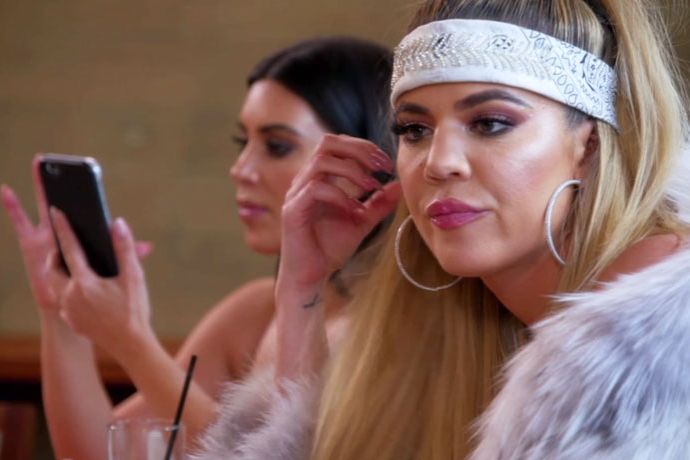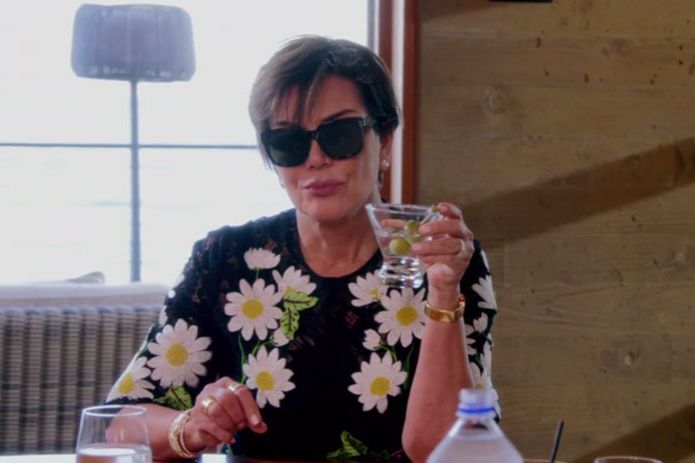 Scene 14:
Scott and his crew, including Kourtney, Khloé, and Everybody's Favorite Best Friend (EFBF) Malika, board a private jet to Vegas. Kourtney finally decided to go on Scott's birthday trip — not only to celebrate Scott's birthday, but to also support Khloé in having a fun night out after all she's been through with Lamar and the divorce. While on the jet, Scott wastes no time in begging Kourtney for sex, especially if the plane were to crash. Kourtney consistently denies Scott's birthday sex requests. All this talk of plane crashes and sex does remind Khloé to pray over the flight in a rushed and baby-voiced way. The good Lord works in mysterious ways, dolls. This scene was filmed on May 27, 2016.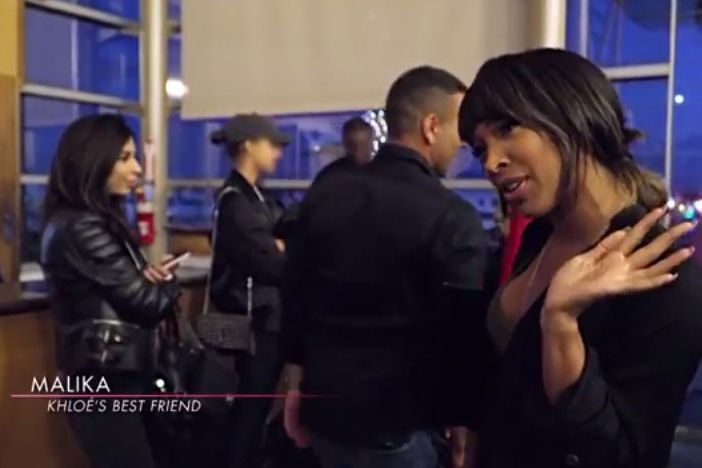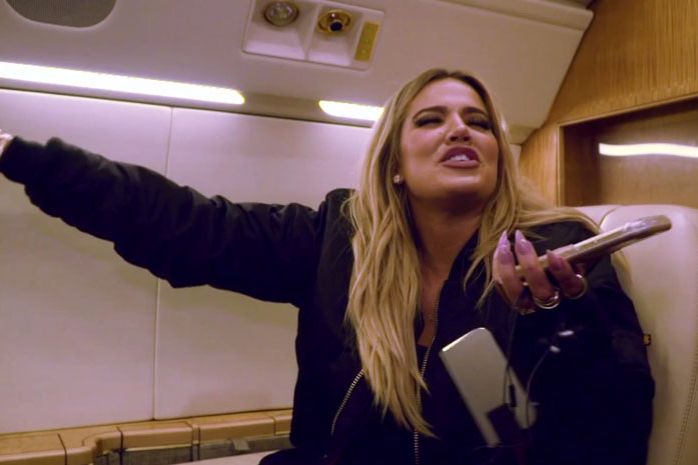 Scene 15:
Scott, Kourtney, Khloé, and EFBF Malika, make it to Vegas and head to dinner before the club. At their meal, no one seems to be in the best spirits. Khloé is even FaceTiming someone at the table. Scott gets a little bit agitated, but evens out his mood by heavily flirting with Kourtney. Once they hit the party Scott keeps up his flirting routine and even tries to kiss Kourtney. Oddly, for someone who heavily debated going on this trip, Kourtney doesn't mind Scott's advances and even enjoys herself. Like Scene 14, this scene was filmed on May 27, 2016.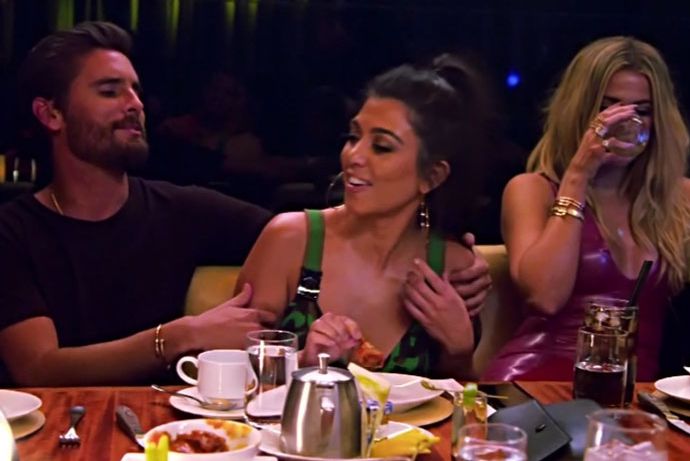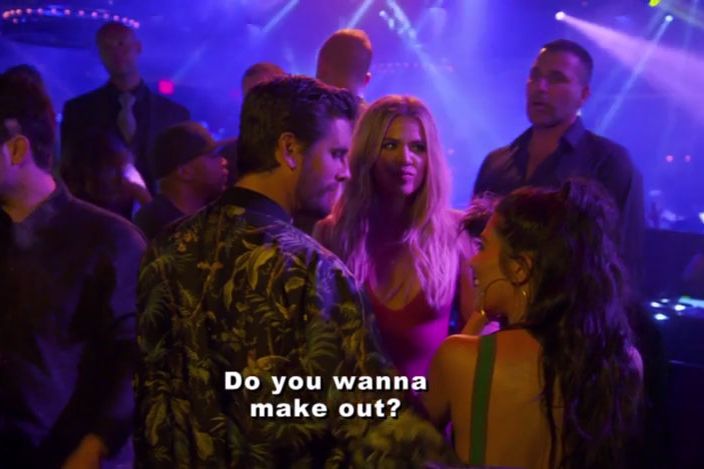 Scene 16:
Town outcast Rob Kardashian visits Kris Jenner's house. Because her mother is out of town and her father is Scott Disick, Penelope joins them. The trio conduct conversation around the kitchen island, and Kris asks Rob about his distance from the family. She asks if he's spoken with Khloé recently, and he hasn't. Kris reminds Rob that he and Khloé are best friends, but Rob isn't buying it. He also tells Kris that the family doesn't make it easy for Chyna to feel welcome, so they can't expect him to be super happy around them. Kris understands his frustrations, but reminds him that he needs to get his act together before the baby arrives because babies need families and parents need people to share the baby journey with. Additionally, Kris thinks that Rob needs to be supportive of Khloé since she's going through such a difficult time. In the end, Rob promises his mom that he'll reach out to Khloé. This scene was filmed on June 8, 2016.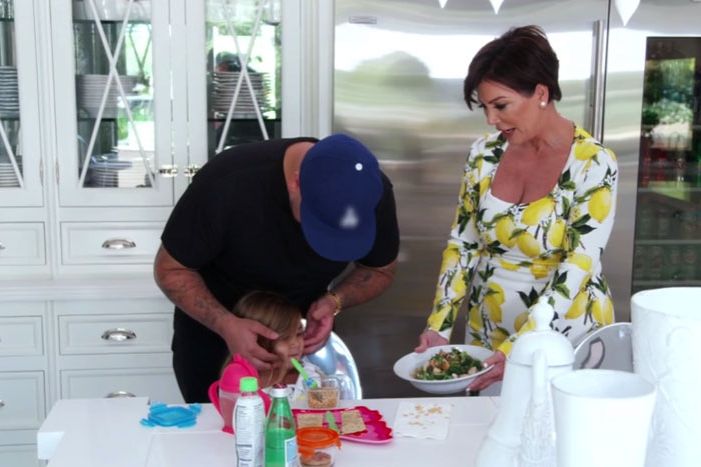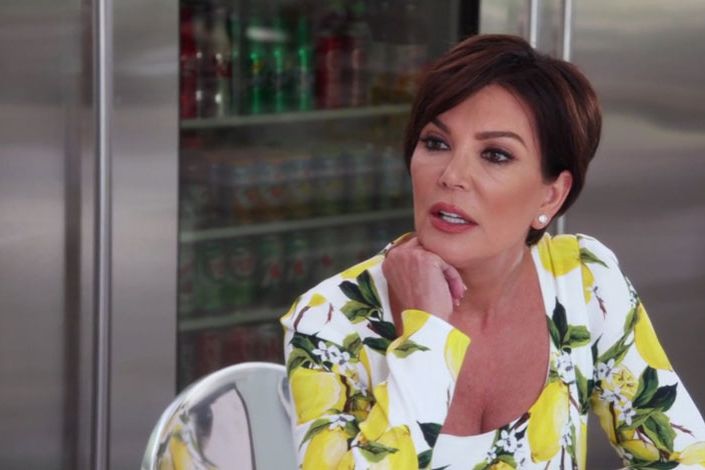 Scene 17:
Still at Kris's, Rob steps away to call his sister Khloé. It's clear that Khloé hasn't seen Rob's name pop up on her phone in ages, so she's overjoyed at the call. Rob asks to meet with Khloé, and she agrees. Khloé is down to meet whenever, but takes a moment away from her excitement to remind Rob that their dad, David Schwimmer Robert Kardashian, would not be a fan of their behavior. Kris listens in. Like Scene 16, this scene was filmed on June 8, 2016.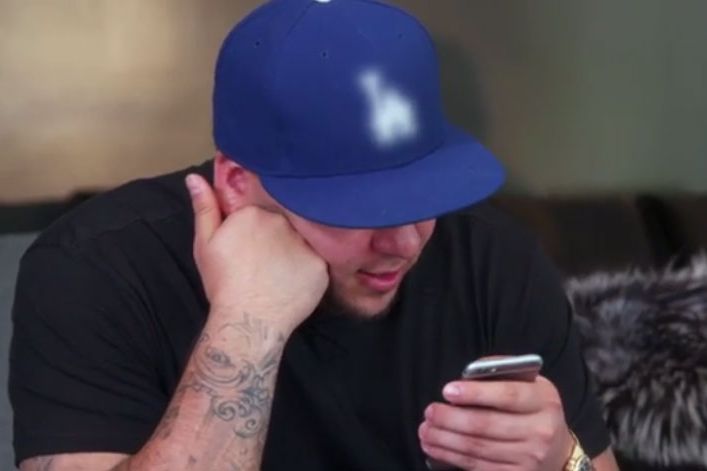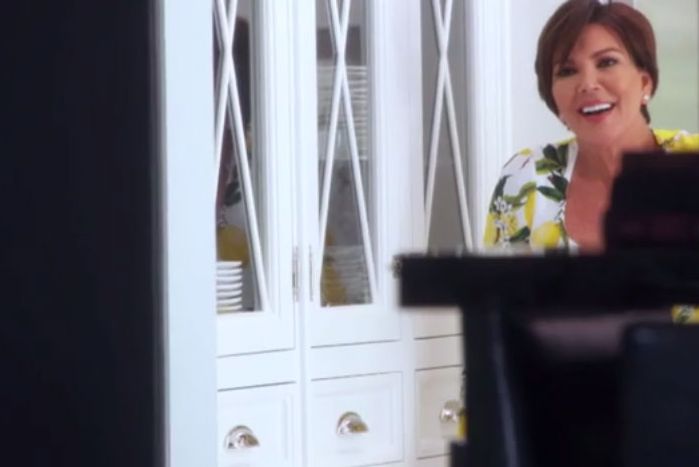 Scene 19:
Kourtney and Scott play with Pilates machines in Kris Jenner's garage. They feel that Pilates would be a better workout for the 60-year-old track star, since Kourtney's training sessions were too much for her to handle. After Kourtney and Scott play with the machine a bit, they surprise Kris. Kris is shocked to see the machinery in her garage, but not too shocked to product place the equipment by shouting out Balanced Body. Thanks, Balanced Body for keeping Kris's body in balance! This scene was filmed on June 26, 2016.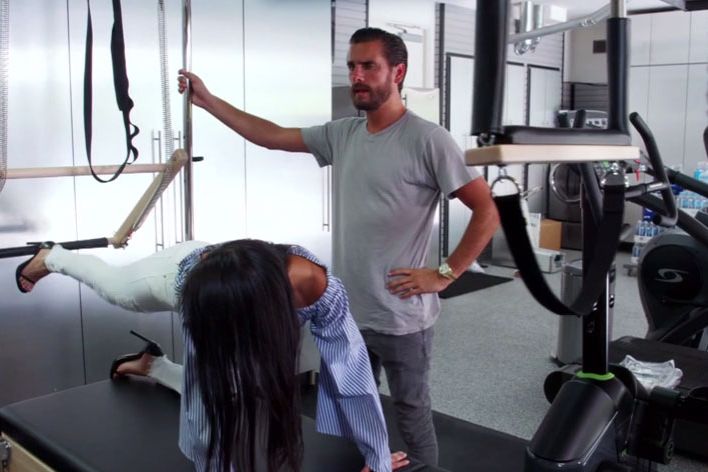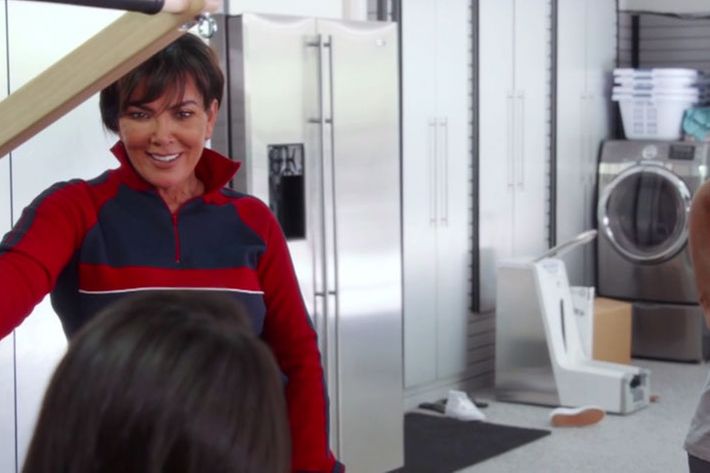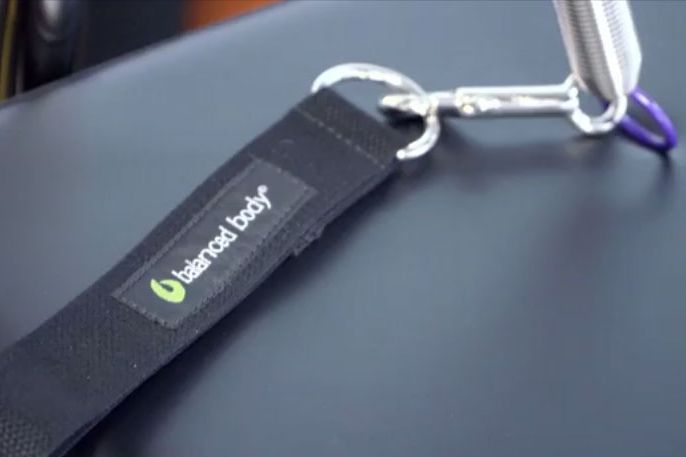 Scene 20:
Rob visits his sister Khloé Kardashian to finally have their heart to heart. The meeting starts out immediately awkward, with Rob struggling to give Khloé a hug with both of his arms. Once seated, Rob tries to make a joke about Khloé expecting a child with Scott. Khloé doesn't take kindly to his humor. Rob also struggles to speak actual words or to look at Khloé for a very awkward amount of time. They move past this, and Rob tries to deny avoiding Khloé the past few weeks, even accusing Khloé of blocking his number, which she admits to doing. Things are tense, but Khloé dives right in and asks Rob to come around more so that their relationship can be less awkward. Rob tells his sister that he doesn't want to disappear from her life, and does want to be there for her, so he'll try harder. The two find some peace, and promise to move forward. This reconciliation was filmed on June 8, 2016, almost a week before Kris begged Khloé to make peace with Rob in Scene 9 and almost three weeks before Rob refused to come to Scott's birthday dinner in Scene 12.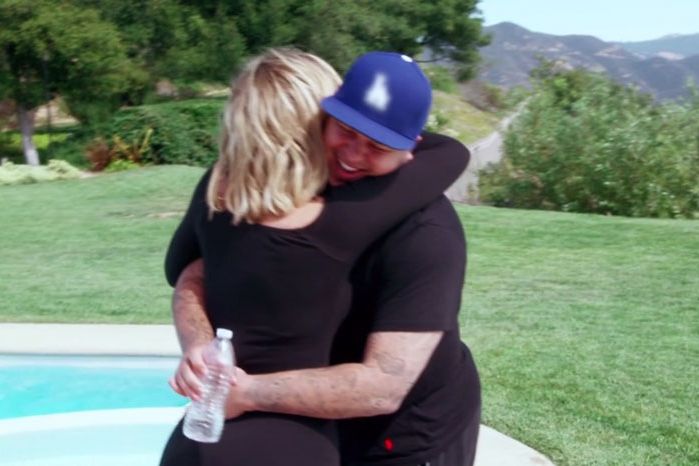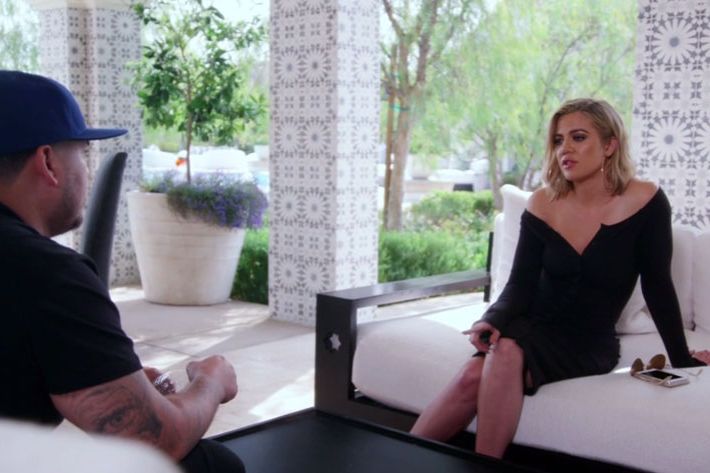 That's all for me today, Dolls, but remember, the harder the good-bye the sweeter the hello. Join me next week for another #KUWKristen Jenner's Kids recap on #KUWTKE. #BalancedBody