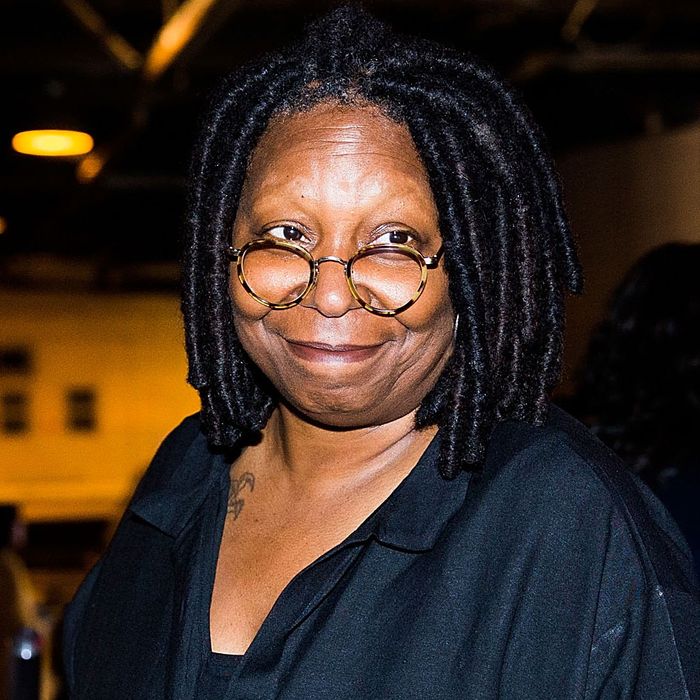 We feel you, Whoopi.
Photo: Kevin Tachman/Getty Images
Whoopi Goldberg is an aspirational figure for many reasons. For one, she once chewed the arms off a Barbie doll. For another, she launched her own line of medical-marijuana products to help with menstrual cramps. And in a recent interview, Whoopi gave us a new level of emotional independence to aspire to. On Wednesday, in the New York Times, The View co-host shared her thoughts on marriage, and they are, specifically: "I don't want somebody in my house."
"I'm not that interested," she went on. "I'm much happier on my own. I can spend as much time with somebody as I want to spend, but I'm not looking to be with somebody forever or live with someone."
"Have you always felt like this?" The Times asked, to which she replied, "Yes. I'm the round peg, and marriage is the square hole. You can't have a square hole, can you?"
No, you certainly can't.