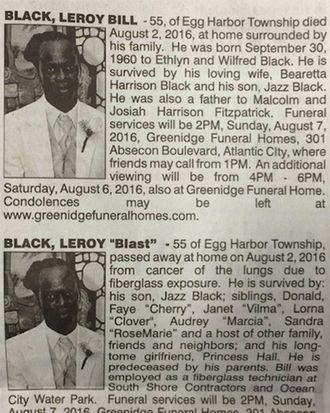 Photo: Courtesy of The Press of Atlantic City
We may not know what happens to us after we die, but here's some comforting news about the great unknown: Drama can follow us even after we shuffle off this mortal coil.
Take Leroy "Blast" Bill Black, a New Jersey resident who passed away from lung cancer on Tuesday at the relatively young age of 55. When Black's fellow New Jerseyans opened their copies of Press of Atlantic City on Friday, they may have noticed that he received not one but two side-by-side obituaries.
The photos are identical and the content very similar, save for one key difference. In the first, he is listed as being survived by his "loving wife, Bearetta Harrison Black." In the second, Bearetta is not mentioned — but his "long-tome [sic] girlfriend" is.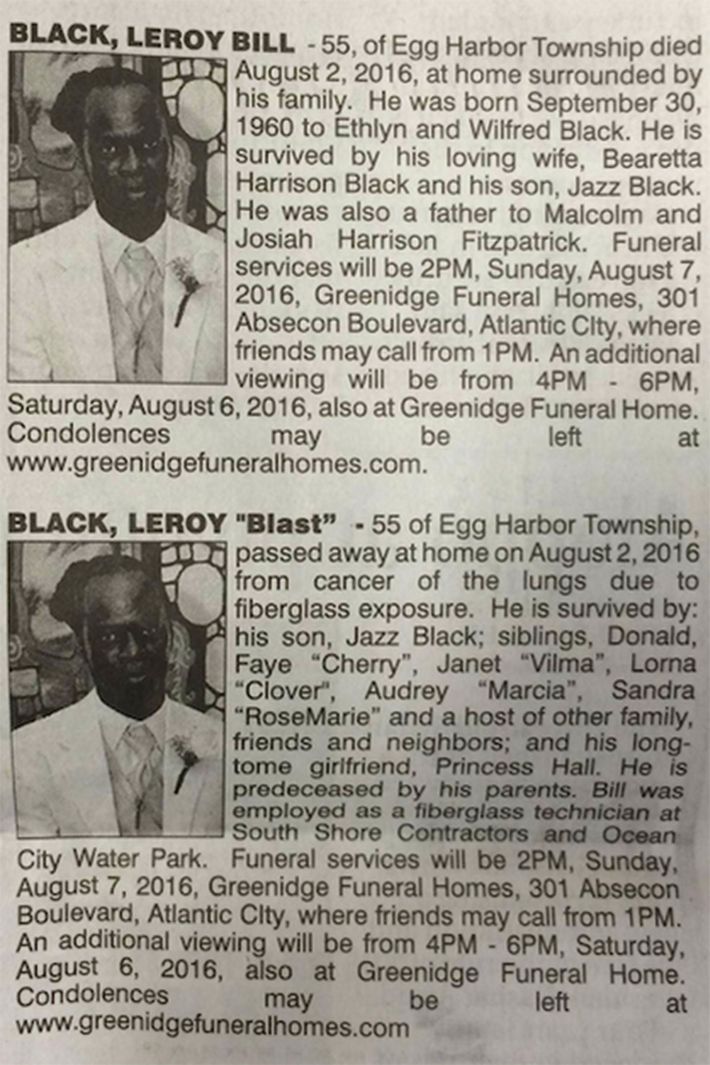 An employee at Greenridge Funeral Homes, the establishment hosting Black's funeral, told Philly Voice that there were two obituaries because "the wife wanted it one way, and the girlfriend wanted it another way."

RIP, Leroy.