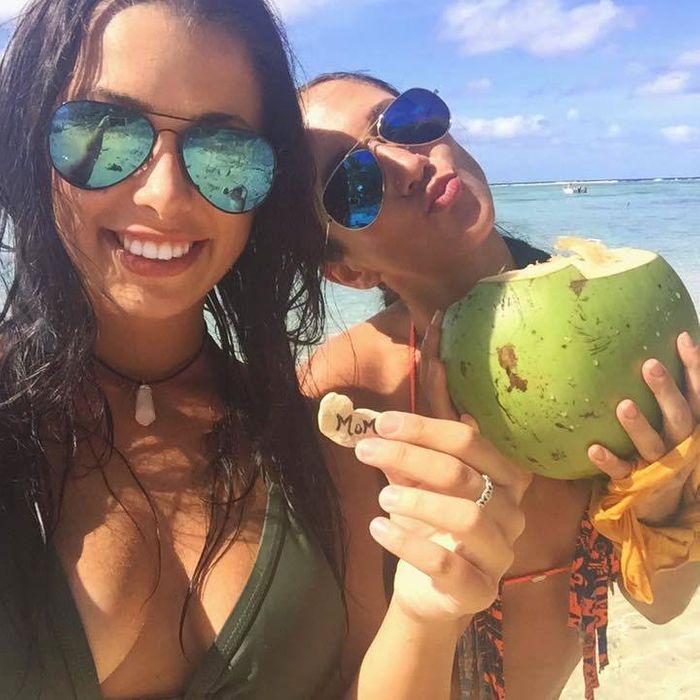 Melina Roberge and Isabelle Lagacé
Photo: Courtesy of Facebook
Today's social-media life lesson: Just because your life looks good on Instagram doesn't mean you won't be busted for cocaine smuggling.
On Sunday, two Quebecois women were arrested with over $30 million worth of cocaine when they docked in Sydney, Australia, after two months traveling the world on luxury cruise ship the MS Sea Princess. Melina Roberge, 22, and Isabelle Lagacé, 28, face life in prison after Australian police found a combined 200 pounds of cocaine in their suitcases — Australia's largest ever cocaine bust on a boat or plane — as well as in the suitcase of 63-year-old Quebecer Andre Jorge Tamine, whose connection to the girls remains unclear.
According to Vice, Roberge documented most of the voyage on Instagram, which included sipping coconuts on a sandy beach and ATV riding. I've gotta say, aside from that last day, the trip looked great!
One thing that wasn't documented on Roberge's feed, though: the moment(s) when she purchased $30 million worth of cocaine. Thankfully, Australian immigration snapped this 'gram for the road.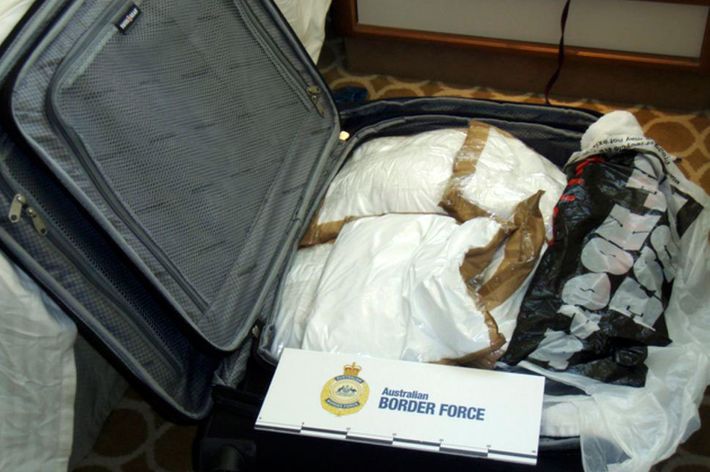 #NoFilter.