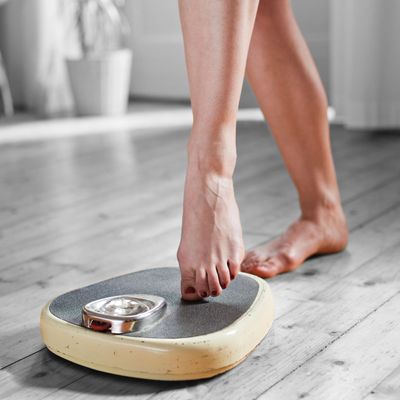 Great news: Body-related self-loathing is on the decline. Researchers from the College of Wooster in Ohio analyzed results from 250 studies involving more than 100,000 people between 1981 and 2012 to look at trends in how they felt about their bodies, specifically in regard to their weight.
During that time, women's body dissatisfaction fell by 3.3 points on average while men's stayed consistent. (Overall, women "consistently reported" being less happy with their bodies than men, they said.)
The researchers say that body dissatisfaction can be predictive of eating disorders and can also play a role in depression. One caveat: The paper, presented Friday at the American Psychological Association's annual convention, has not yet been published in a peer-reviewed journal.
So what's going on here? One theory is that as people become larger, others are less concerned about their bodies, and another is changing images of women in the media.
One thing's for sure: This decline in dissatisfaction started long before headlines about epic clapbacks to body-shamers became unavoidable.