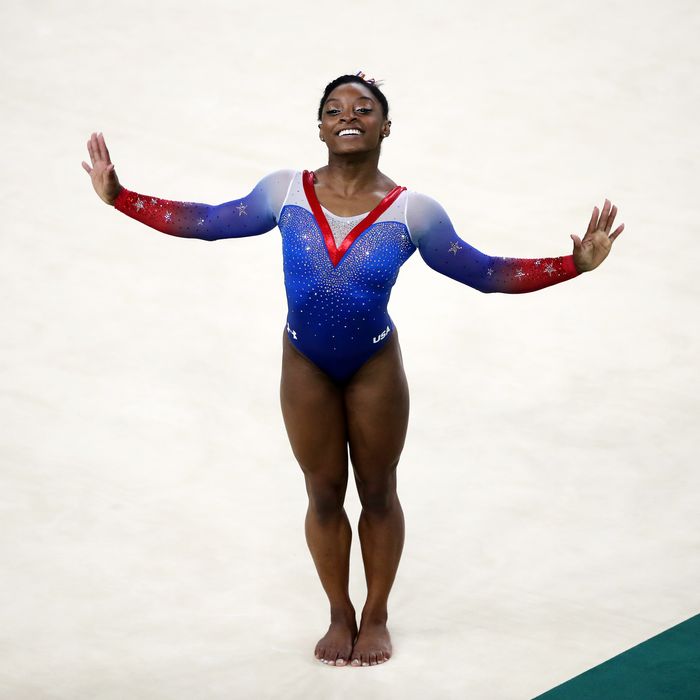 Simone Biles is the best gymnast of all time.
Photo: Julian Finney/Getty Images
In the last event for the best U.S. women's gymnastics team of all time, Simone Biles added to her record medal haul. Now the most decorated American gymnast of all time, Biles took home one last Rio gold in the floor routine today, finishing the Games with five medals — four gold (in individual all-around, team all-around, vault, and floor) and one bronze (on balance beam).
As in all-arounds, Aly Raisman took the silver medal with a score 0.4 behind Biles, and Great Britain's Amy Tinkler came in third. Raisman finishes out the Games with three medals, including the gold in team all-around and a silver in individual all-around.
Of course, many were gunning for Biles to win five gold medals at the Games — one for each event — something no gymnast has ever done. But the 19-year-old told NBC that she's plenty satisfied with four golds and a bronze, thank you very much. "I think you guys want it more than I do," she said. "I just want to perform the routines that I practice."
And at the end of the day, she still made history.