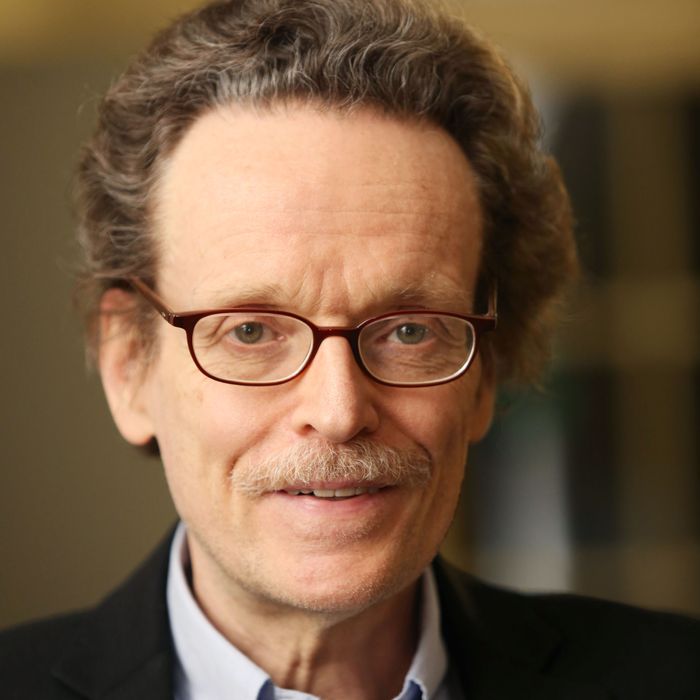 Thomas Pogge resumes teaching at Yale today.
Photo: Courtesy of Wikimedia Commons/Tobias Klenze
Thomas Pogge, a professor at Yale and a leading voice in the philosophical community, is still teaching at the university despite a former student accusing him of sexual harassment. Fernanda Lopez Aguilar, Pogge's former undergraduate thesis student, said Pogge flirted with her and groped her while they were on a research trip in Valparaíso, Chile, according to BuzzFeed News.
In October 2015, Lopez Aguilar filed a Title IX complaint with the department of education, claiming Yale had mishandled her charges of sexual harassment against Pogge; she went to the university after Pogge allegedly forced her to share a hotel room in Chile, stayed at her apartment in Washington, D.C., and slept on an airplane with his head in her lap. But instead of investigating, Yale offered Lopez Aguilar a $2,000 settlement and made her sign a nondisclosure agreement, even though such agreements are illegal in sexual-harassment cases.
When she figured out the NDA wasn't binding, Lopez Aguilar filed a formal sexual-harassment complaint with Yale, which assigned an investigator and a hearing panel to the case. But Pogge told the panel he didn't have "any non-professional relationship with or intentions toward" Lopez Aguilar, and the investigator found there wasn't enough evidence to formally charge him with sexual harassment.
Two other women eventually came forward with similar stories in regards to Pogge, and one of his former colleagues at Columbia, where he'd also been accused of sexual harassment, said, "[I]t's clear that Thomas uses his reputation as a supporter of justice to prey unjustly on those who trust and admire him, who then — once victimized — are too intimidated by his reputation and power to tell their stories."
Pogge, however, still denies all allegations and said he "would have done things differently" in regards to Lopez Aguilar. "Should I have invited her to come to Valparaíso?" he said. "I invited her. We were just two people in a rental car. You could say, 'Well, no, you can't do that she's a former student of yours, this is a sexualized situation' … If that was wrong, that was wrong. I took her there. I didn't make any moves or anything."
He went on, "I am not comfortable with anything, not with my teaching, not with anything. It's a horrible situation to be in … Where am I going to move? I am 63 years old." On Wednesday, he was back at Yale to teach his first philosophy class of the year.