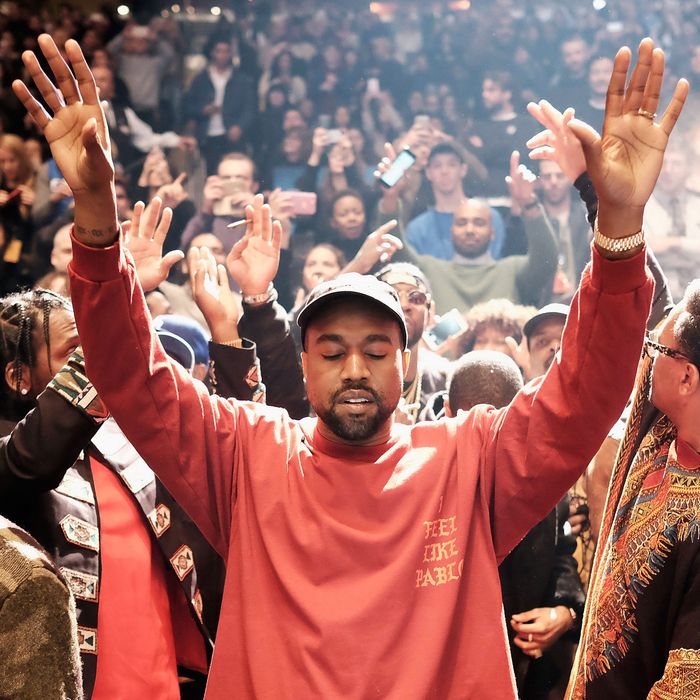 Kanye West at Yeezy Season 3
Photo: Dimitrios Kambouris/Getty Images for Yeezy Season 3
Just as the gods foretold, Yeezy Season is upon us again. Today, Women's Wear Daily reports that Kanye West will show his Yeezy season-four collection on September 7, the opening day of New York Fashion Week.
It remains to be seen whether Kanye can top last years year's Madison Square Garden fashion show and listening-party extravaganza – a.k.a. Fuccboi Heaven — which featured Vanessa Beecroft's models reenacting a scene from the Rwandan genocide, a gaggle on Kardashians in white fur, lots of scheduling drama, and Anna Wintour lost and crying in the basement of MSG. Still, if anybody can top Kanye like Kanye tops Kanye, it's … Kanye.
Now, can someone please pass Mr. West the aux cord?