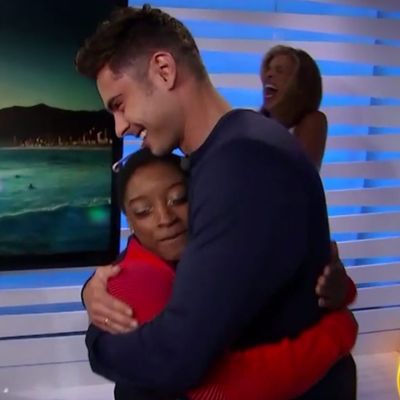 19-year-old Simone Biles, arguably the greatest gymnast of all time, has long been a fan of Zac Efron (arguably the greatest Zac of all time) — she even has a life-size cardboard cutout of the actor in her bedroom that she used to kiss on the cheek regularly.
When Today learned of her fandom, they arranged for Zac Efron to fly down to Rio and surprise Biles and the rest of the Final Five. After spending some time backstage with national treasure Hoda Kotb, Efron made his grand entrance, at which point all the gymnasts start freaking out — Biles especially.

Watch the full video here — and yes, Simone Biles meeting Zac Efron looks a lot like what it would look like for the rest of us to meet Simone Biles.