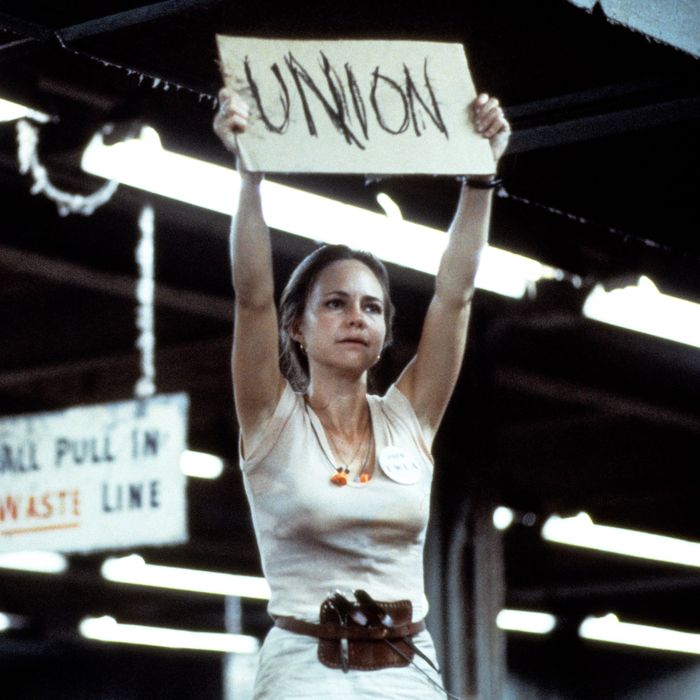 Zara workers are pulling a Norma Rae.
Photo: 20th Century Fox Licensing / Everett Collection
Your favorite emporium for picking up the latest Zucci and Zalenciaga is now a union shop, as New York–based Zara workers voted to unionize today. BuzzFeed reports that the Retail, Wholesale, and Department Store Union (RWDSU), which also represents H&M, Macy's, and Bloomingdale's employees, will now represent the mass chain's Manhattan workers — who number over 1,000. The ultra-fast-fashion brand's Spanish parent company — the Anna Wintour–approved Inditex — told BuzzFeed it didn't oppose the move. "This is a normal consequence of our commitment regarding the rights of freedom of association worldwide," said a spokesperson.
Inditex is currently outpacing many of its mass-market competitors, reporting double-digit sales growth in the first quarter of this year. "The largest fast-fashion retailer in the world is sending a strong message that you can remain profitable," said Stuart Appelbaum, president of the RWDSU, in a statement, "and still recognize your workers' right to dignity, justice and respect on the job."