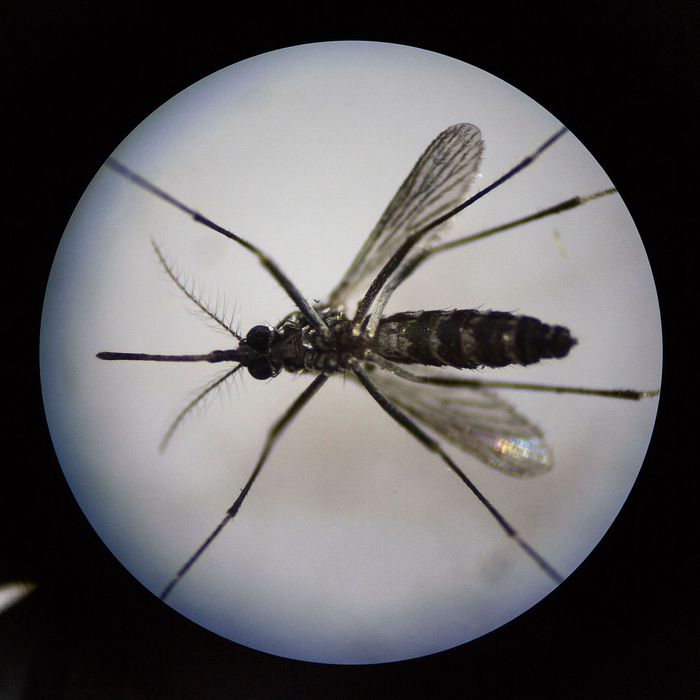 Photo: Kevin Frayer/Getty Images
Here is some not-great news for prospective parents who've either gotten Zika while traveling or live in Florida: The virus may remain in men's semen for twice as long as previously thought.
Currently, the Centers for Disease Control and Prevention recommends that couples who want to conceive use condoms for six months following symptoms of Zika or a positive test, based on evidence that the virus has been detected in semen at 93 days, or about three months, out. (They also advise condom use during the duration of a pregnancy in couples where the man has been exposed to Zika.)
But two new reports show that the virus was detected at 188 and 181 days after infection, in Italian men who got the virus in Haiti. They will continue to be monitored. It should be noted that doctors found RNA of the virus; it's unclear whether the men were actually infectious at the time, or that they could have transmitted the virus to other people.
The CDC told STAT that it is aware of the case reports and will amend the sexual-transmission guidelines if necessary, after reviewing the evidence.