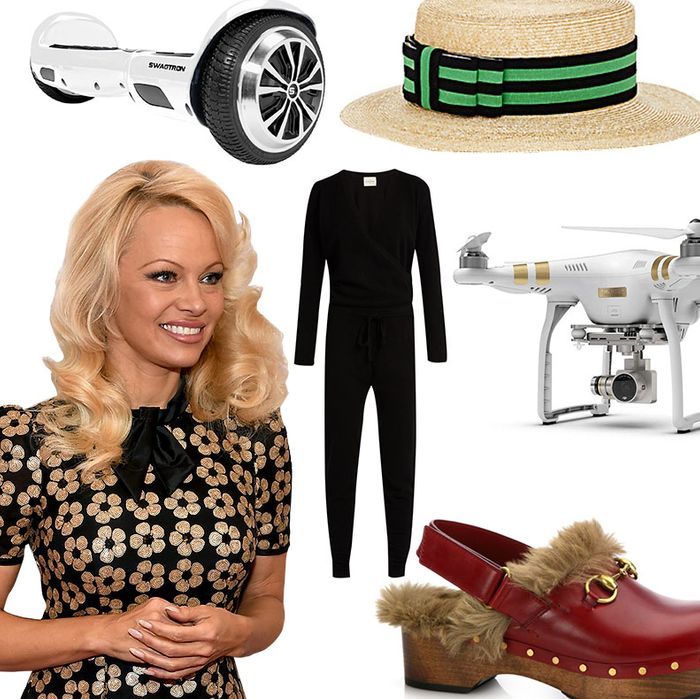 "What's the last thing you bought online that you're obsessed with?" is a so-mundane-it's-actually-interesting question. Which is why we've been repeatedly posing it to notable people we've encountered. This week we learned the beauty product Pamela Anderson slathers herself with and the boots Glenda Bailey can't wait to wear.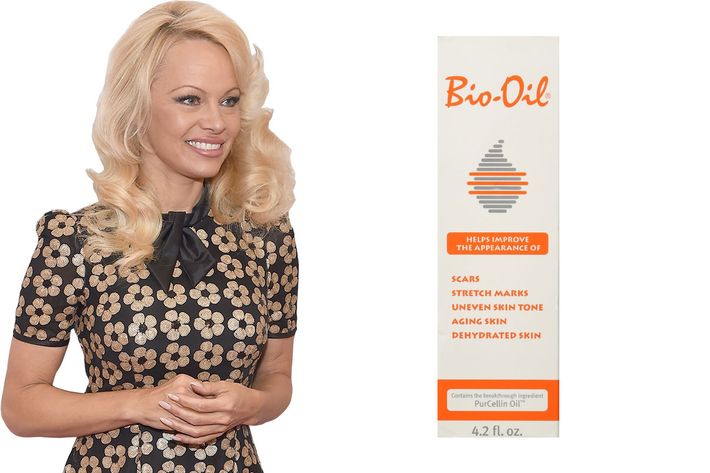 Pamela Anderson
"Bio oil. I rub it all over my body. I have cases of it. I live in it."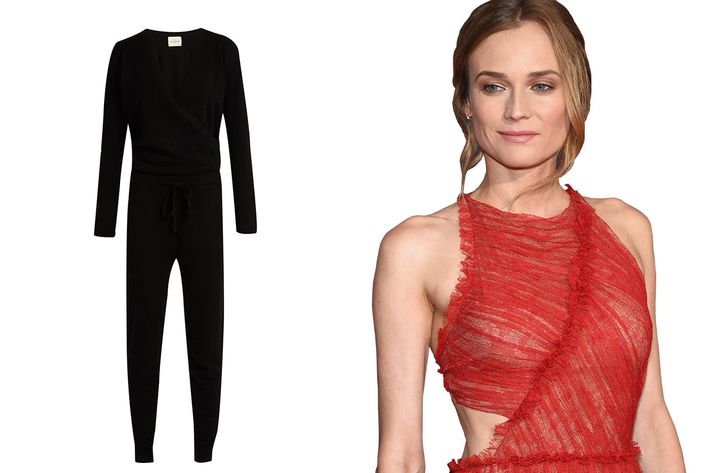 Diane Kruger
"A cashmere onesie: It's long-sleeved and looks like a pajama thingy. I'm going to Hamburg to film a movie and it's going to be freezing cold, so I feel like I'll need it."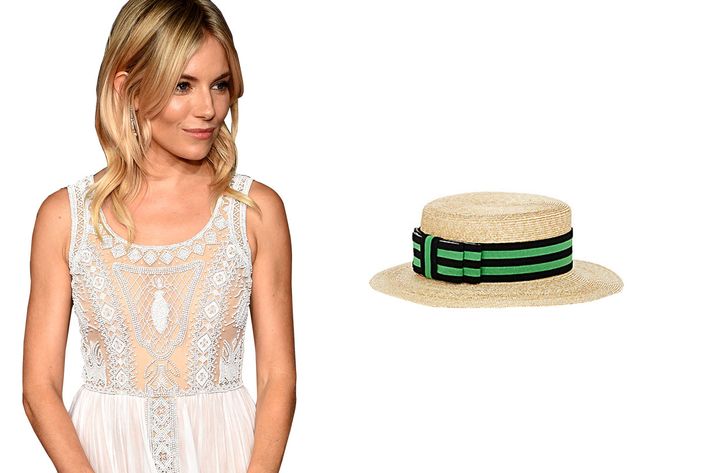 Sienna Miller
"A Lanvin straw hat I couldn't resist, like a boater. It just sits there in my cupboard, but it's beautiful. I love that I own it."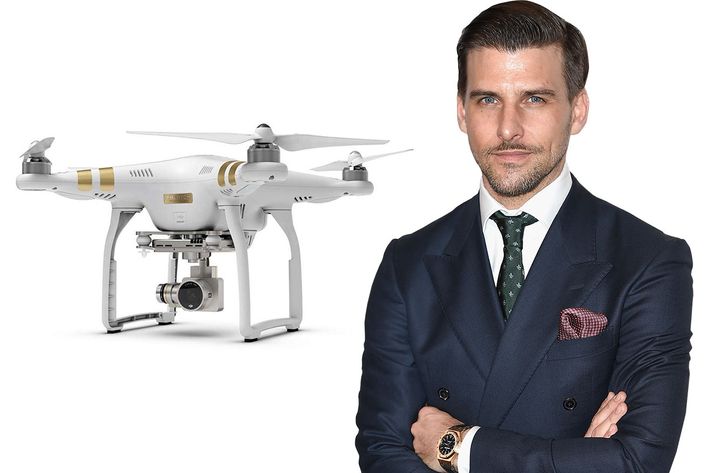 Johannes Huebl
"My new drone. It's a Phantom drone; it flies up to 18,000 feet, which you're not allowed to do, of course. The photos and videos it takes are fantastic. We took it out to the Hamptons, and it looks beautiful over the ocean. So I'm obsessed. But I can't do it here in New York, unfortunately. I have to take it to the countryside."
Glenda Bailey
"Well, they only arrived today, but they're the Gabriela Hearst boots with the stout wooden heel, and I'm sure that they will change my life by tomorrow."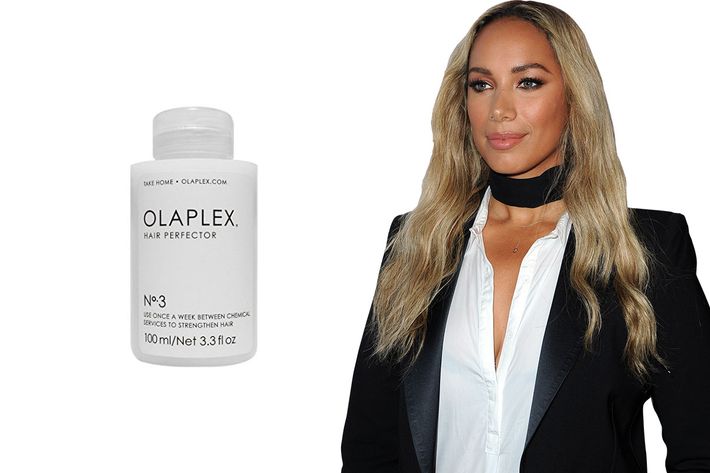 Leona Lewis
"Hmmm … Olaplex. It's a kind of shampoo!"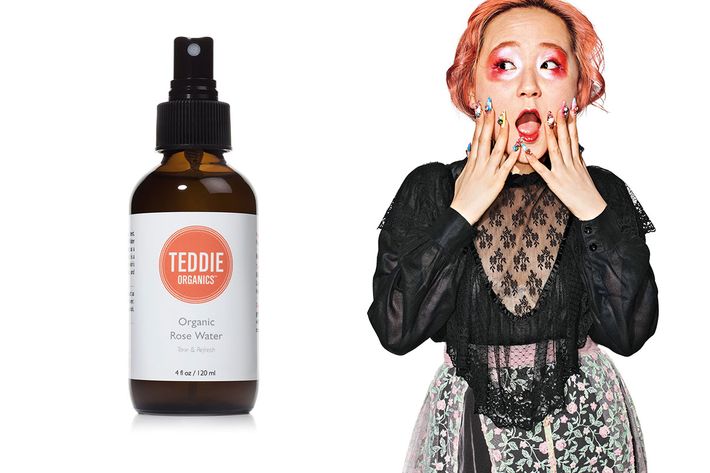 Alice Longyu Gao
"Organic rose water. Before I go out, I splash some rose water on my face to refresh myself because I work a lot during the nights."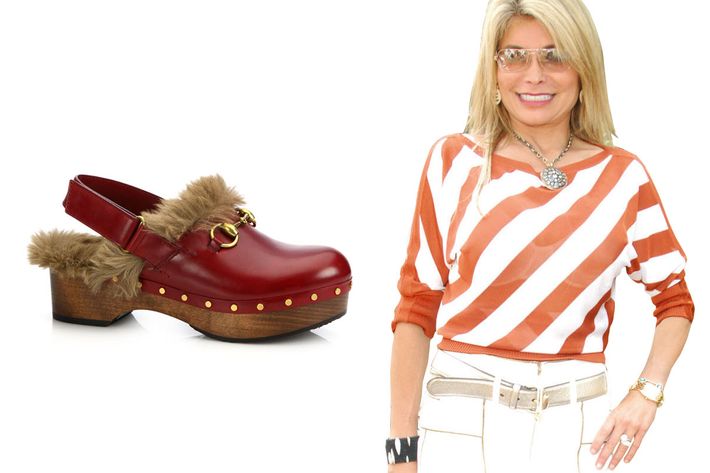 Karen Goerl
"The brand-new Gucci clogs with the fur lining. They're awesome."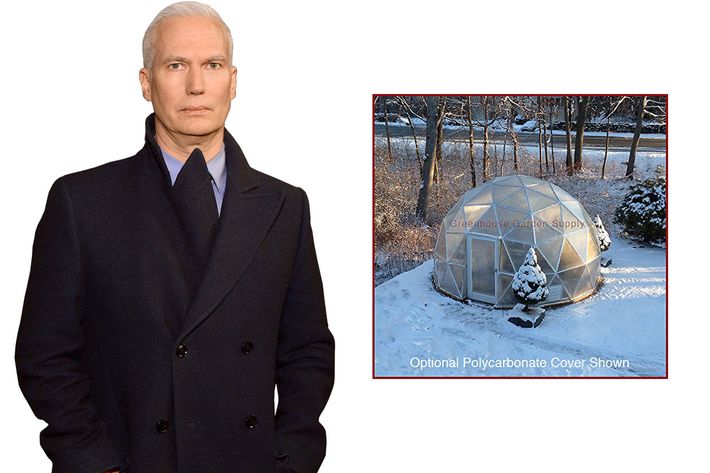 Klaus Biesenbach
"I bought a small 16-foot geodesic dome online. We have one at Moma PS1 — the new VW dome is a geodesic dome. I had it shipped to the rainforest in Puerto Rico to put it over plants so they can regrow. My neighbor in Puerto Rico is sending me pictures twice a week to see how it is growing. I'm obsessed. I placed it so that protective growth is underneath it and it can't get cut, but when the plants are 16 feet I'll take it off and they can grow."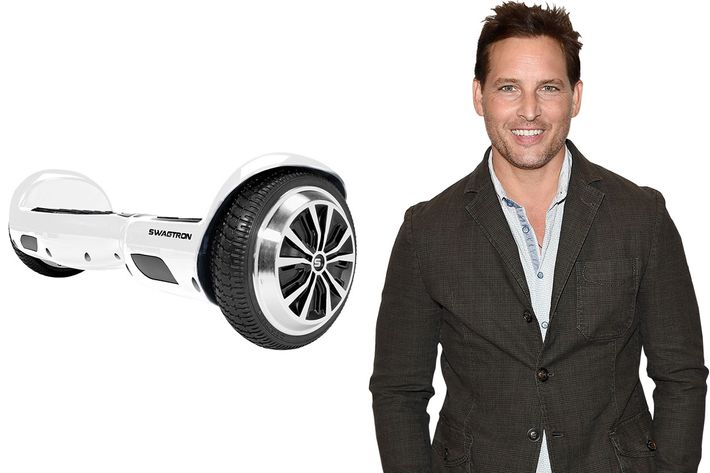 Peter Facinelli
"You know those hoverboards that explode? I bought the non-exploding kind — I hope — so all I do is ride around the house on this hoverboard. It's super-fun, my kids love it, and that's exciting to me. I don't know, man, maybe I should do something more intellectual."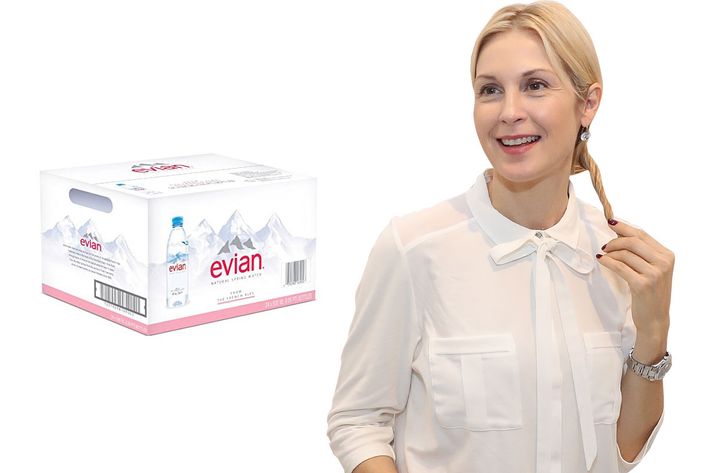 Kelly Rutherford
"Oh my God, I think it was a case of Evian."
Reporting by Bennett Marcus at the Harper's Bazaar Icons party, Jimmy Choo's 20th anniversary party, and the Cartier Mansion reopening; Jessica Pressler at the New Yorkers for Children Gala; Elisabeth Donnelly at the premiere of The Dressmaker; Katie Van Syckle at the premiere of Goat; and Dayna Evans at the Vanity Fair and Saks Fifth Avenue's 2016 International Best-Dressed List party.
The Strategist is a series of smart, obsessive shopping guides from the New York Magazine section of the same name. We've scoured the web to bring you the best of the best. Some of our latest conquests include rolling luggage, acne gel, bed sheets, body lotion, perfume, and white t-shirts.
If you buy something through our links, New York may earn an affiliate commission.