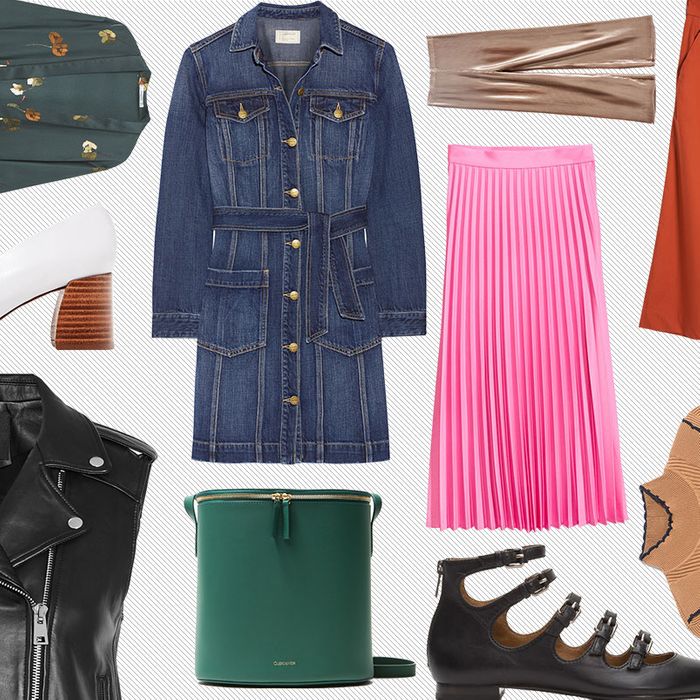 The good news: We're finally in that brief, sweet moment when it's neither too hot nor too cold outside. The bad? All those gladiator sandals and denim cutoffs are nearly out of commission. While some of your summer favorites are inching toward their wear-by date, you don't have to fully reject the rest. Instead, integrate them with transitional pieces that can serve you when it's both warm and cool.
Can't let go of summery pleated skirts? Keep the bright color, but make some adjustments in length and material, like H&M's thicker polyester midi-skirt. Want something to protect against the chill? A silky kimono is a nice compromise that doesn't feel like a huge jump ahead. Scroll below for 13 exciting pieces to help you tackle the challenge of transitional dressing.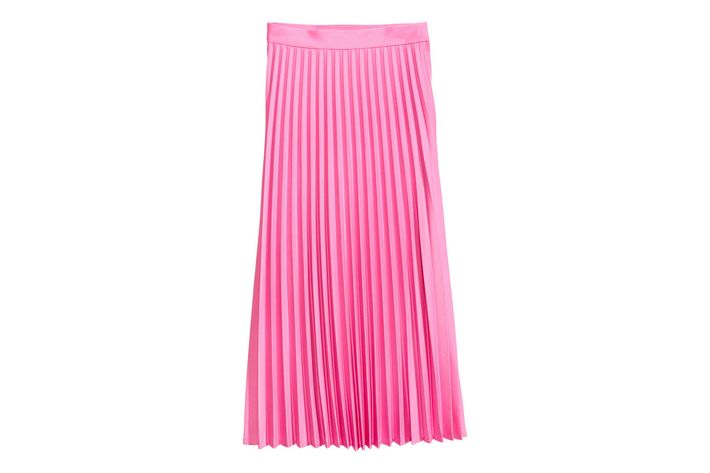 Bubblegum-pink is usually regarded as a summer shade, but the burst of color is a refreshing contrast to the routine cycle of fall neutrals.
H&M pleated skirt, $68 at H&M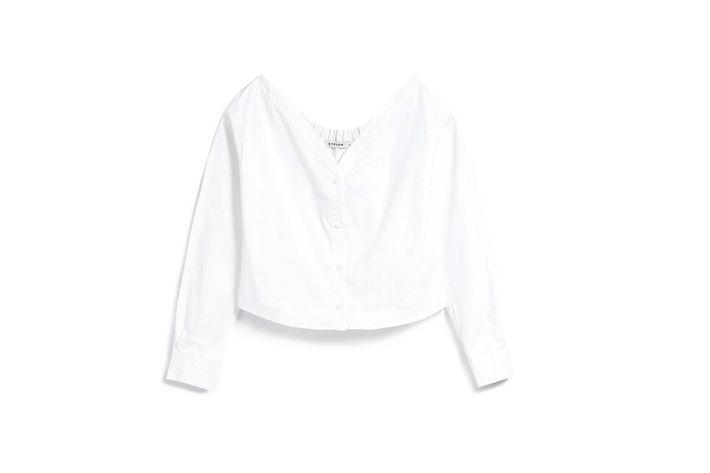 Summer was the season of the off-the-shoulder blouse, but if you're still a fan of the look, go for longer sleeves and a more narrow neckline that still preserves some sexy décolleté exposure.
Stelen "Freya" blouse, $68 at Need Supply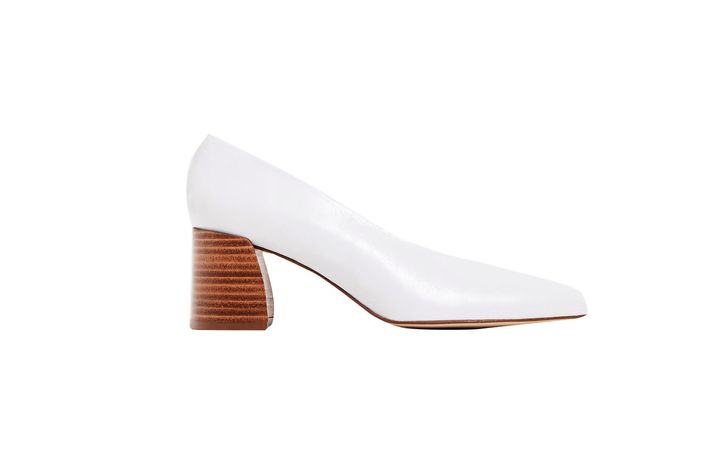 Not only are white shoes making a comeback, they pair nicely with a "winter white" monochrome look. Stick with sleek styles like this one from Zara to keep them from looking too clownlike.
Zara leather mid-heel shoes, $90 at Zara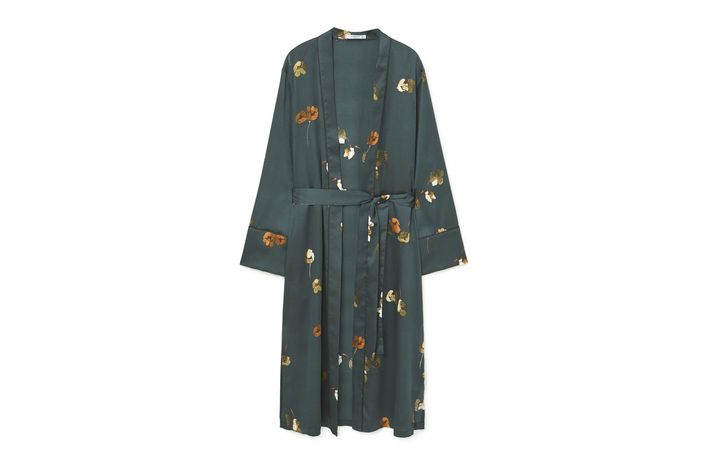 The flocks of New York Fashion Week love kimonos for good reason. A thin layer like this is easy to throw on when it's not quite cold enough to break out the wool cardigan.
Printed robe, $100 at Mango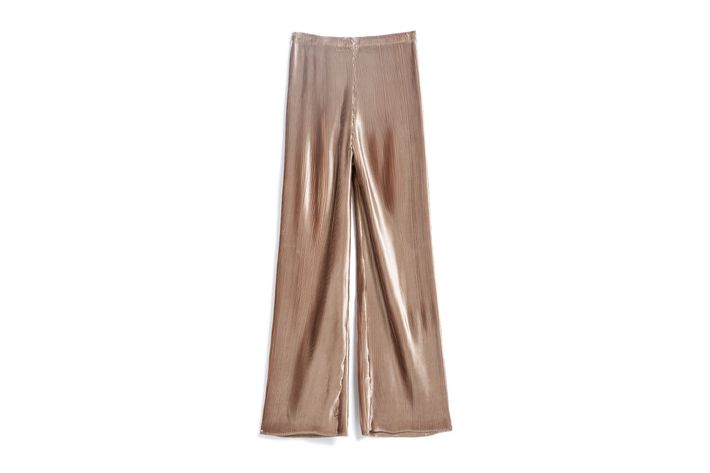 Yes, they're super shiny, but all you need is a simple camisole or turtleneck to make them adaptable for the weather.
Stelen Roslyn pant, $128 at Need Supply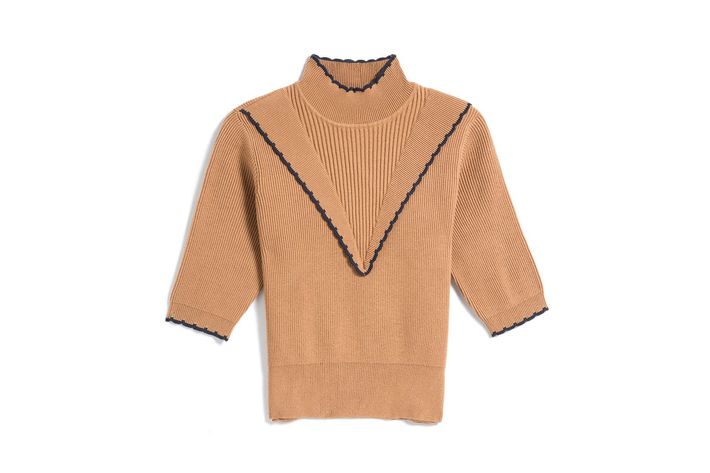 Layer this under a simple strapless dress, or pair it with a pleated skirt for a feminine vibe.
Ganni "Harrison" blouse, $145 at Need Supply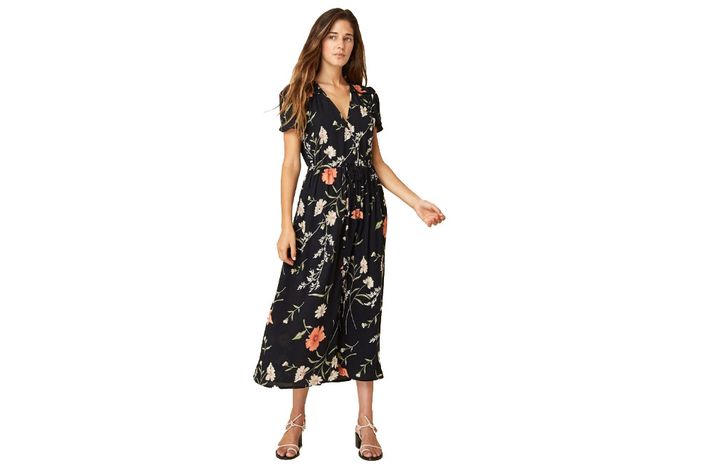 If you're not ready to give up floral dresses quite yet, this one from Christy Dawn would look great with boots and a leather jacket — and it's sustainably made with dead-stock fabric, so you can feel good about your purchase.
Christy Dawn the Dawn dress, $197 at Christy Dawn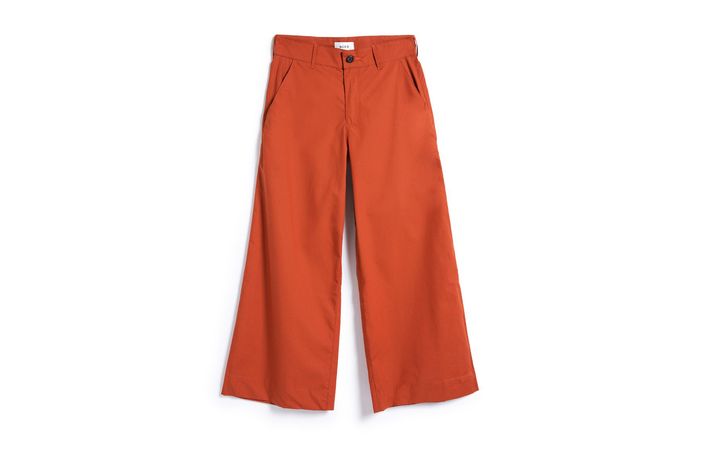 The cropped length and looser shape will feel less constricting than typical trousers in the heat.
Need wide-leg trouser, $145 at Need Supply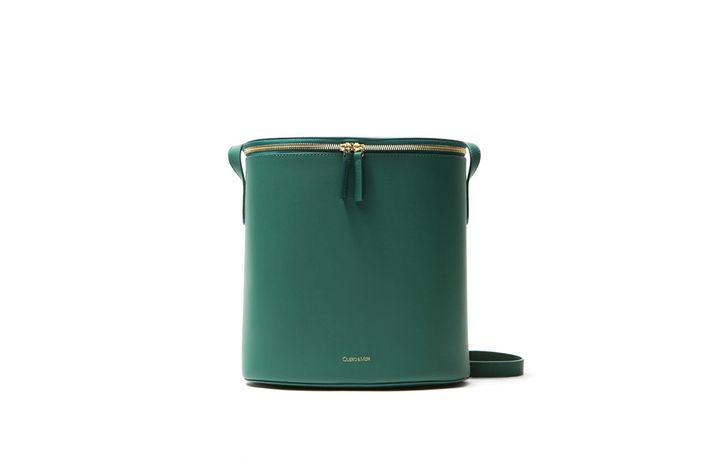 Think of the forest-green as a "new neutral" that won't clash with your everyday uniform.
Cuero & Mor bucket bag, $675 at Cuero & Mor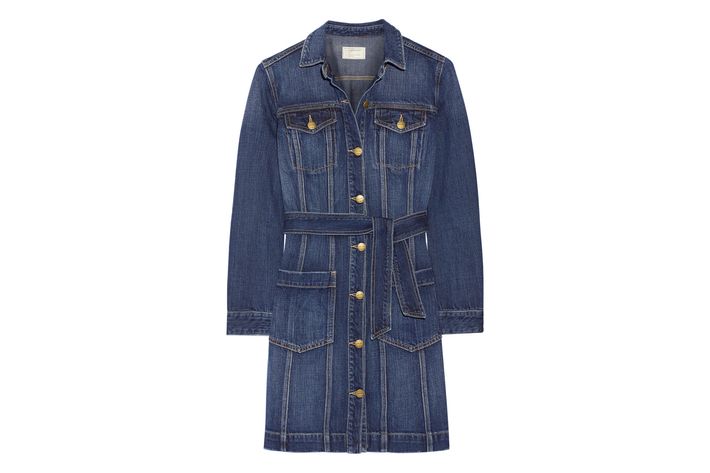 A denim dress is one of the easiest ways to approach transitional dressing; it can be paired with boots, sandals, or sneakers. The darker wash comes across more fall-appropriate.
Current/Elliott 'Dorothy' denim dress, $350 at Net-a-Porter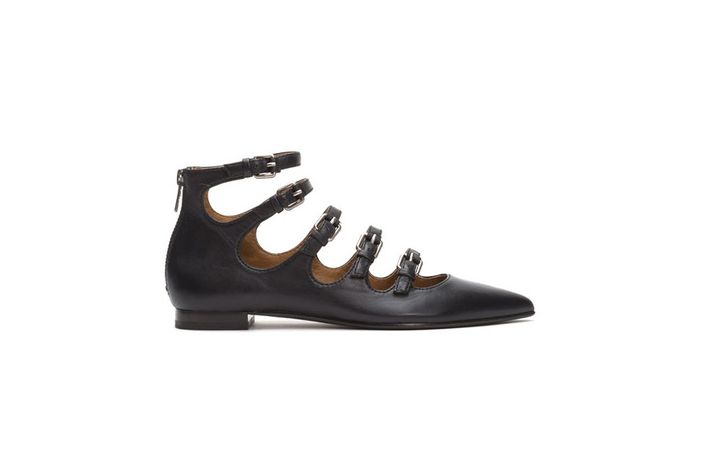 Boots may take up your shopping list, but don't discount a reliable ballet flat.
Frye buckle ballet flats, $278 at Frye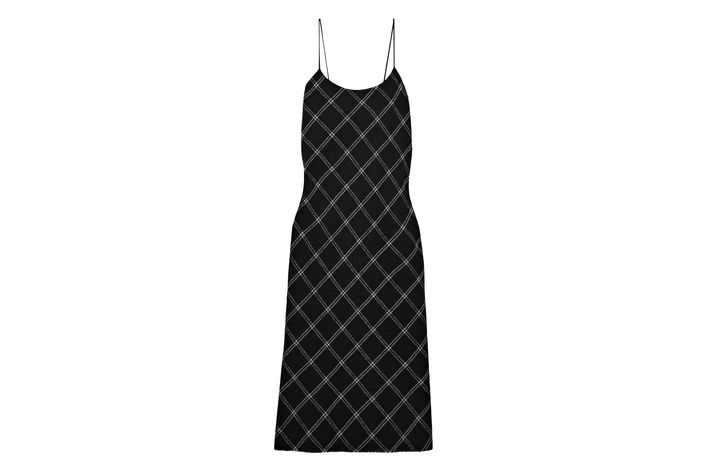 A spaghetti-strap dress is an all-star of versatility. Wear it as is on warm days, and layer to your heart's content when it's cool out.
Tibi "Salome" plaid wool dress, $625 at Moda Operandi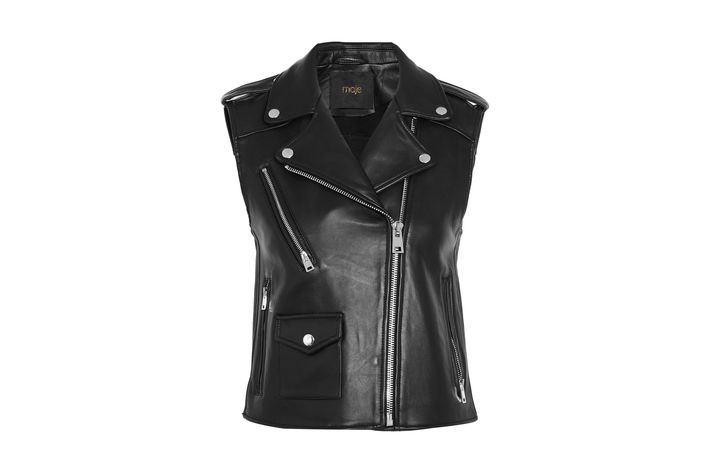 Wear a leather jacket in this weather and you'll be covered in sweat in no time. A leather vest maintains the look but gives you breathing room.
Maje leather vest, $595 at Net-a-Porter

If you buy something through our links, New York may earn an affiliate commission.