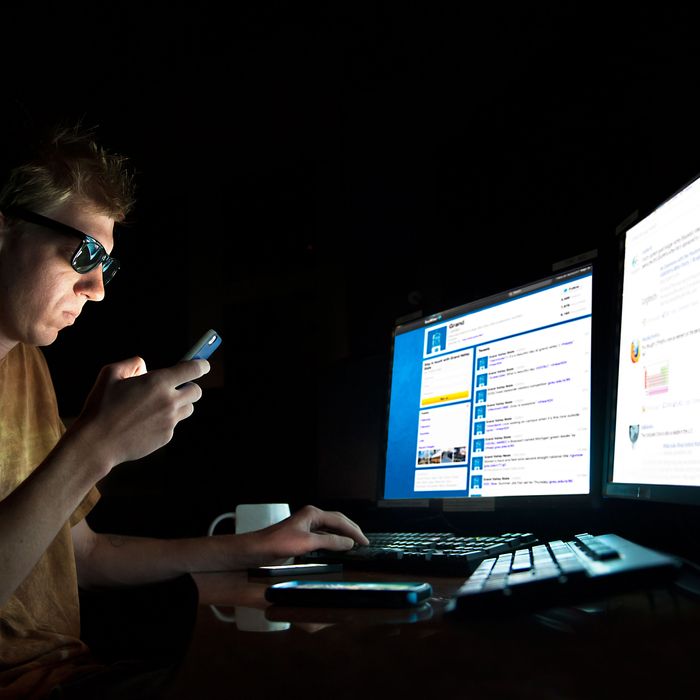 Her picture appeared on a "shame page" without her consent.
Photo: Bill Hinton/Moment Editorial/Getty Images
On Monday, a judge in Belfast ruled a 14-year-old girl's case against Facebook would be allowed to go forward. The girl, whose naked photo was reportedly posted on a shame page "several times" between November 2014 and January 2016, is suing the tech giant for misuse of private information, negligence, and breach of the U.K.'s Data Protection Act, The Guardian reports. She's also filing charges against the man who posted her photo in the first place.
The teenager's lawyer equated Facebook allowing the image to be posted with child abuse and argued that the company had the power to prevent it from being republished thanks to a tracking system, which it neglected to use.
Revenge porn — or the posting of sexually explicit images without the subject's consent — is a notoriously tricky issue to legislate, but more and more U.S. states are introducing specific statutes criminalizing it. As of last year, 18 states in the U.S. had criminal revenge-porn laws, and bills were pending in 20 more. Of course, in some cases revenge porn lawsuits are won thanks to statutes already on the books; lawyers have historically used copyright law to get sexually explicit images taken down, and others have relied on stalking and harassment laws.
Facebook's community guidelines include a ban on revenge porn, defining it as "Images shared in revenge or without permissions from the people in the images." It's one of several major tech companies that have cracked down on the practice in recent years. The company's lawyers argued Facebook took down the photo each time it was flagged, and they're reportedly relying on a protection in European law that prevents Facebook from having to scrutinize every post that appears on a page.
According to the 14-year-old's lawyers, this is the first case of its kind in the U.K., which means there's likely little legal precedent for it. The trial is set to proceed in Belfast at a later date.