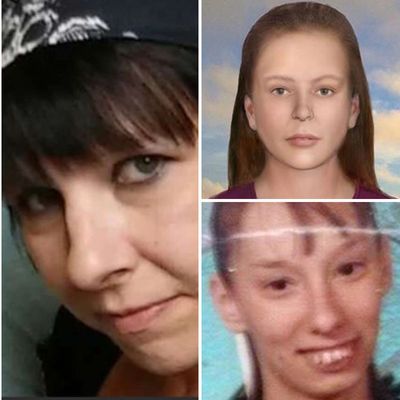 Clockwise, from top left: Rebekah Leicy, Stacey Stanley, Jane Doe, Candice Marie Cunningham, Elizabeth Griffith.
One morning last week — while her abductor, 40-year-old Shawn Grate, slept in the same room — a woman quietly loosened ties binding her to a bed, reached for Grate's phone, and called 911. Her voice shook when the dispatcher picked up: "I've been kidnapped," she said. She stayed on the call for 19 minutes, softly relaying answers to help police find the abandoned Ohio house where Grate had taken her two days earlier.
Police officers in Ashland, Ohio, found the unnamed woman still alive and arrested Grate. Elsewhere in the vacant, ministry-owned house, they discovered the bodies of two women who went missing this summer: 29-year-old Elizabeth Griffith, who went missing in August, and 43-year-old Stacey Stanley, who went out for coffee earlier this month and never returned. Stanley's family told reporters she gave Grate a ride after he helped her change a flat tire.
Grate was surprisingly candid and polite with investigators after being taken into custody. That day, he led police to the body of a third woman, 29-year-old Candice Marie Cunningham, in the woods behind a house. He said he killed her last June. Her family never filed a missing-person report, thinking she'd moved to North Carolina.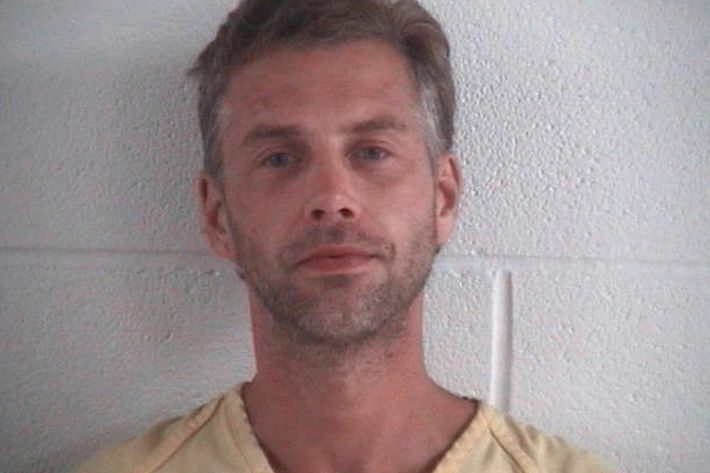 Grate also admitted killing 31-year-old Rebekah Leicy, whose body was discovered in a field in Ashland last year. She was pronounced dead from a "suspicious" heroin overdose. Police reopened her case last weekend but refused to say whether it was linked to Grate's confession.
Grate said his first victim was an unidentified woman known as Jane Doe, about 26 years old, who sold magazine subscriptions. Her body was found near a trash dump in 2005 or 2006 — one mile from where Grate lived at the time — but her case went unsolved for a decade. Grate told investigators he killed the woman after she never delivered his mother's subscription. He could only remember that her name began with a D, maybe Dana or Diana, because he had taken her driver's license. Police are now asking the public for help identifying her.
On Monday, Grate pleaded not guilty to two murder charges and one kidnapping charge. He hasn't yet been charged in connection with the other murders, though investigations are under way. "It's hard to believe that others aren't out there," Marion County Sheriff Tim Bailey said at a news conference, noting the decade-long gap between the murders of Jane Doe and Rebekah Leicy. "He's obviously a serial killer."
Grate's extensive arrest record includes previous domestic abuse, identity theft, and marijuana possession charges. Some media reports have described him as homeless, though his Facebook page reportedly shows he took a maintenance job at a Holiday Inn last month.
An ex-girlfriend who filed domestic-abuse charges against Grate said their six-year relationship ended permanently after he broke her hand in one brutal incident. She escaped. "I think he would have eventually killed me," she told Cleveland 19 News. "If I hadn't got out, I'd be one of the victims."