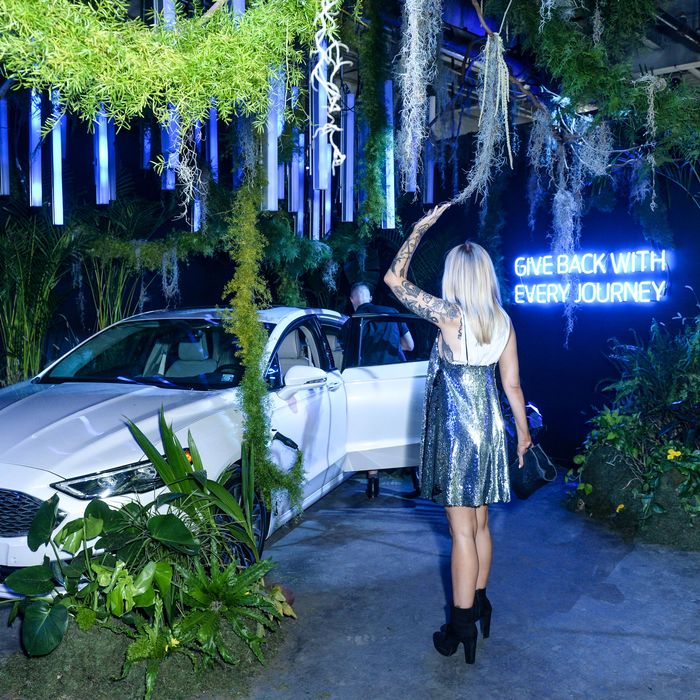 The Ford Focus Energi room at Refinery29's "29 Rooms" party.
Photo: Joe Schildhorn/BFA.com
There are soo many parties during Fashion Week (I imagine). What if you have to go to one by yourself, for work reasons or for personal reasons that are completely your business? You can still have fun. Last night, I attended a Fashion Week party by myself: Refinery29's "29 Rooms" party, which was an "interactive fun house of style, culture, and technology!" held at a warehouse in Bushwick. Each of the 29 rooms had a different sponsor, like "Tilt Brush by Google" or Adrian Grenier's whale foundation, and all of them had the same theme: "Instagram idea." I spent one full hour in this maze of interactive advertisements and photo booths, and I had a great time. How can you have fun at the next party you have to go to by yourself? Read my 29 minus 20 tips below.
9. Think about why you are extraordinary. The first thing you should do at a party by yourself is go into the room sponsored by Perrier®. There will be lots of Perrier there, and also a pool full of plastic bubbles. When a Perrier representative hands you a plastic bubble and tells you to write on that bubble why you are "extraordinary," think about it. Then write "bubble" on the bubble and throw it in the pool.
8. Remember that you are not on a boat. If the party you go to has a lot of crazy lights that are moving on the floor and making you seasick, close your eyes and say, "I'm not on a boat."
7. Take a photo of Kate Mara. When you see Kate Mara, you're going to want to take a photo of her. "She is so petite in person" — that's something you can say to people who ask about the photo you took of Kate Mara.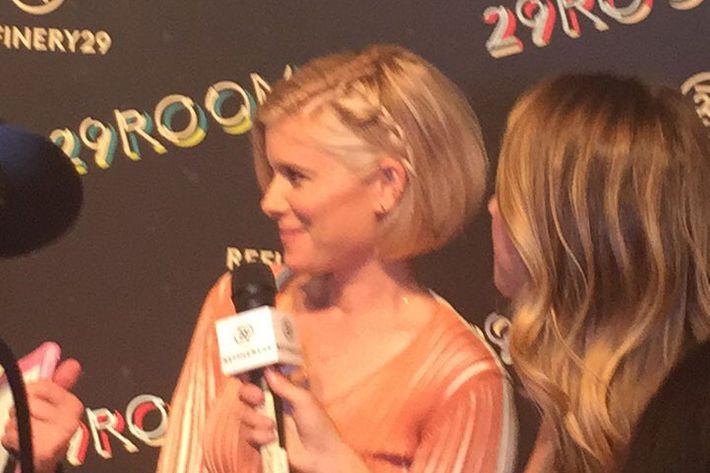 6. Look for the bathroom. You will never find it, but you will find other rooms with words on the walls. Words like: "No woman would ever brag that her brain's a size zero or starve her soul into an extra small." Hmm. True, I guess. You can think about that while you keep looking for the bathroom.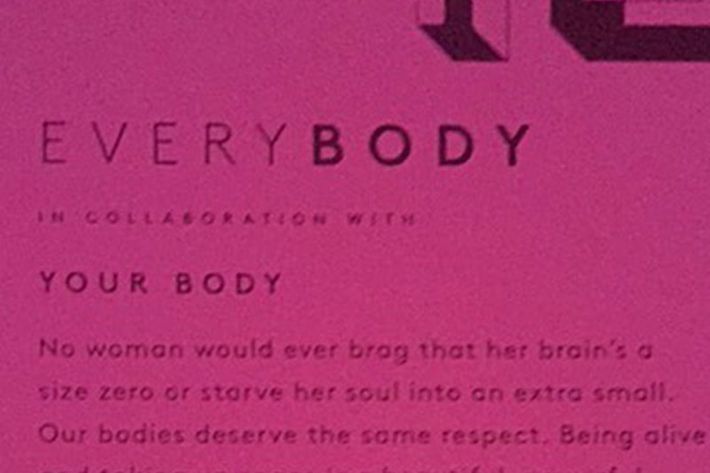 5. Consider an automotive purchase. You're in the room sponsored by the Ford Fusion Energi, so you might as well.
4. Call God and see if He answers. If you come across a phone thing that seems to be there for no reason, pick up a phone and say hello — that's what other people are doing.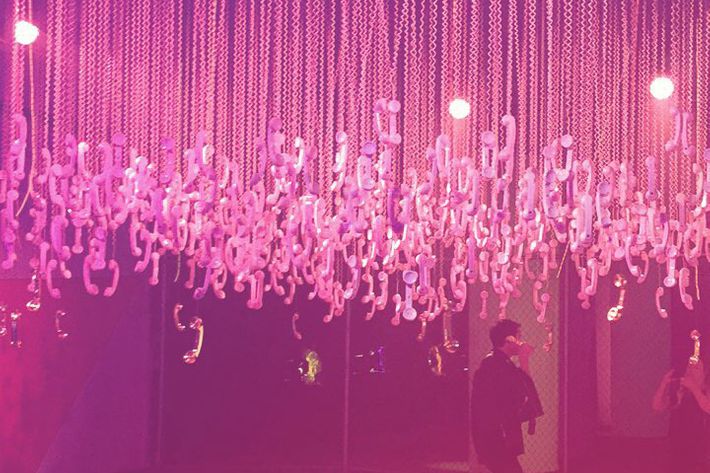 3. Post a photo of yourself, but don't hashtag it because the hashtag is already in the photo.
You're allowed to do one thing like this.
2. Repeat a question. If you see a bunch of people lining up to get into a room, ask the blonde girls at the end of the line what's happening in that room. "Ahrafahtas," one of them will tell you. What? "Ahhhraa fahhtoes," she'll say again. Pardon me? "AURA PHOTOS. THE ROOM TAKES PHOTOS OF YOUR AURA," she'll yell, finally. Hehe.
1. Drink one glass of wine. Yeah!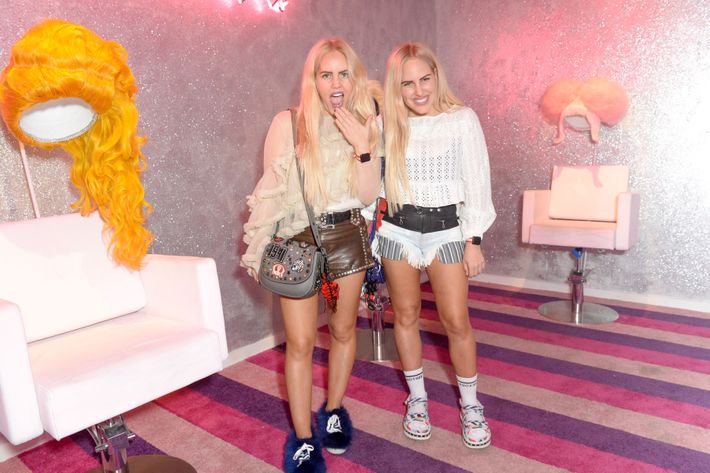 Sam Beckerman, Cailli Beckerman
Refinery 29's Second Annual New York Fashion Week Event at 29 Rooms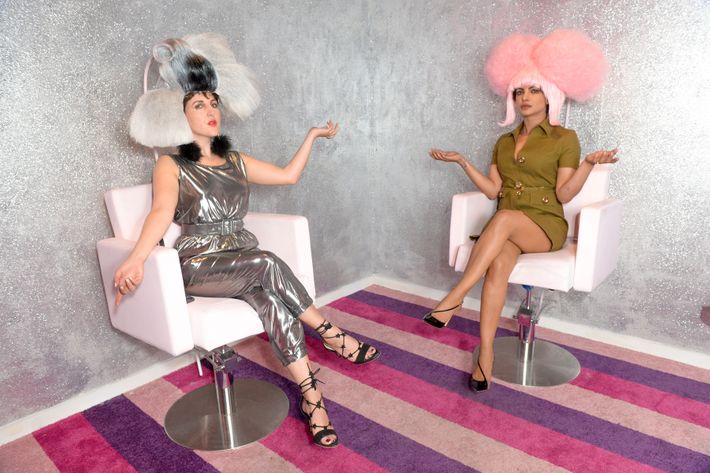 Piera Gelardi, Priyanka Chopra
Refinery 29's Second Annual New York Fashion Week Event at 29 Rooms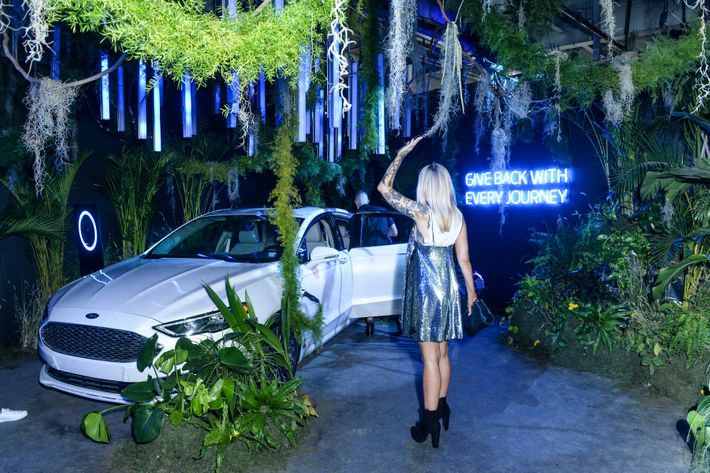 Refinery 29's Second Annual New York Fashion Week Event at 29 Rooms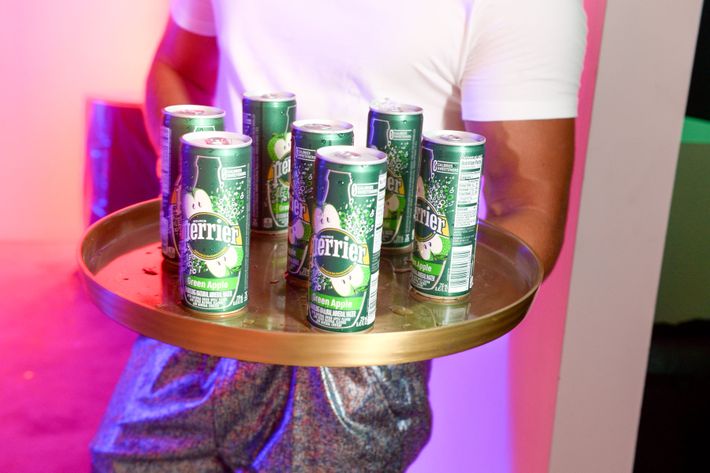 Refinery 29's Second Annual New York Fashion Week Event at 29 Rooms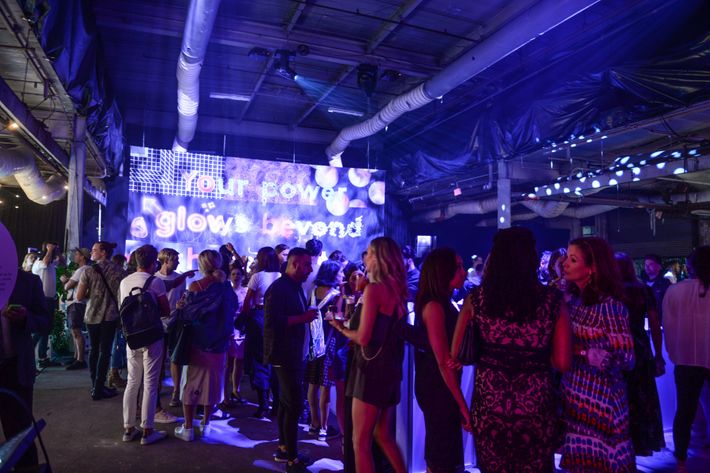 Refinery 29's Second Annual New York Fashion Week Event at 29 Rooms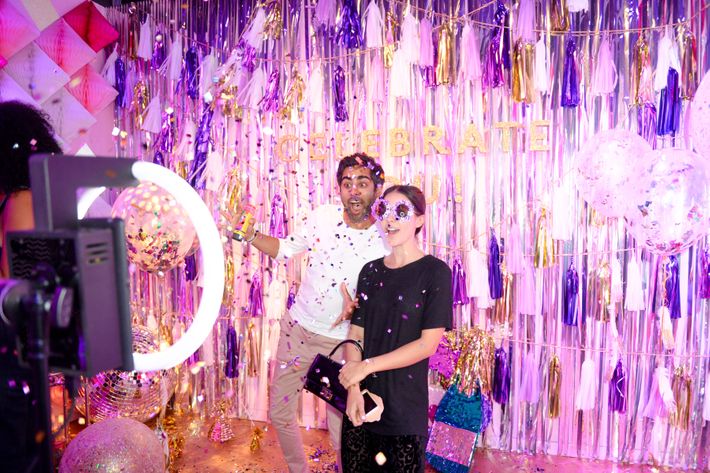 Refinery 29's Second Annual New York Fashion Week Event at 29 Rooms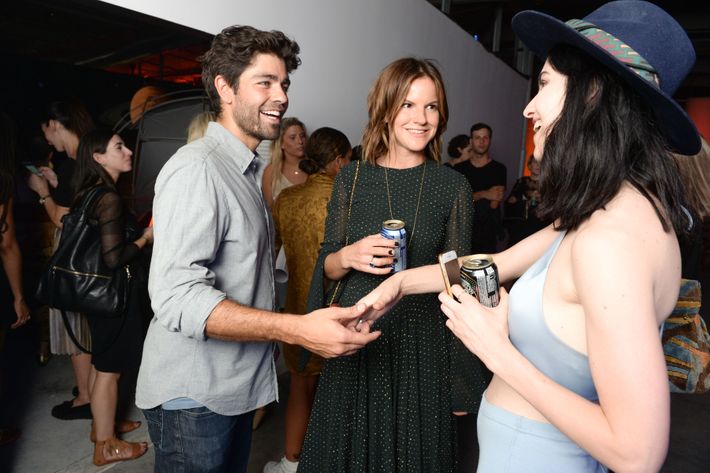 Adrian Grenier, Fuchsia Sumner, Tali Lennox
Refinery 29's Second Annual New York Fashion Week Event at 29 Rooms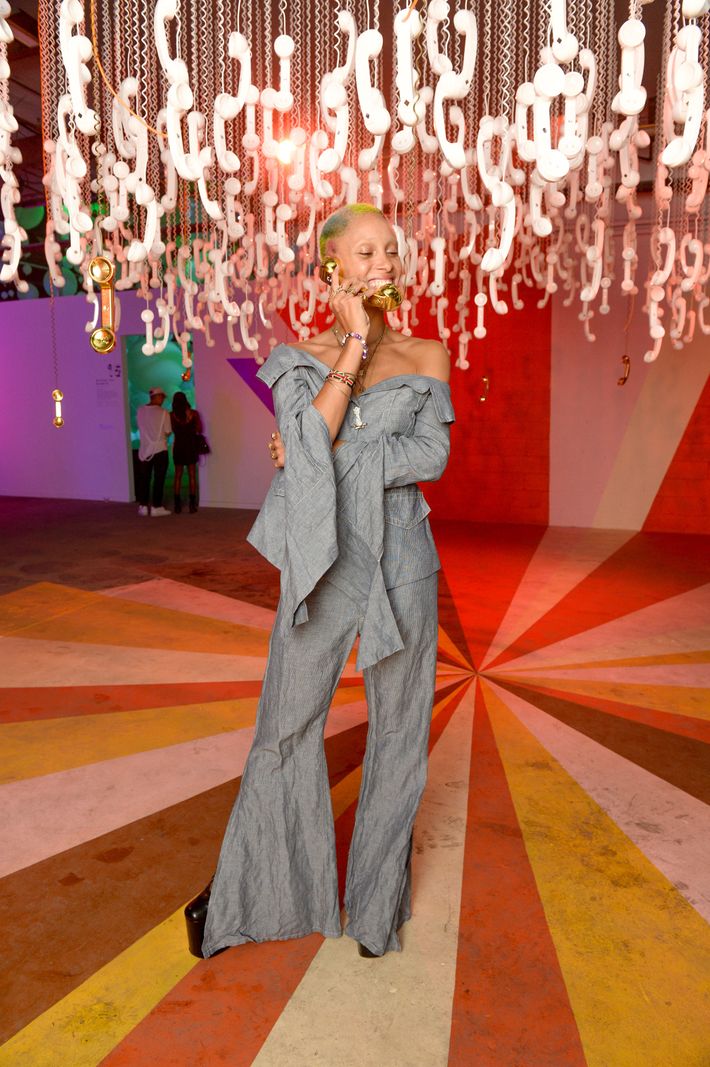 Adwoa Aboah
Refinery 29's Second Annual New York Fashion Week Event at 29 Rooms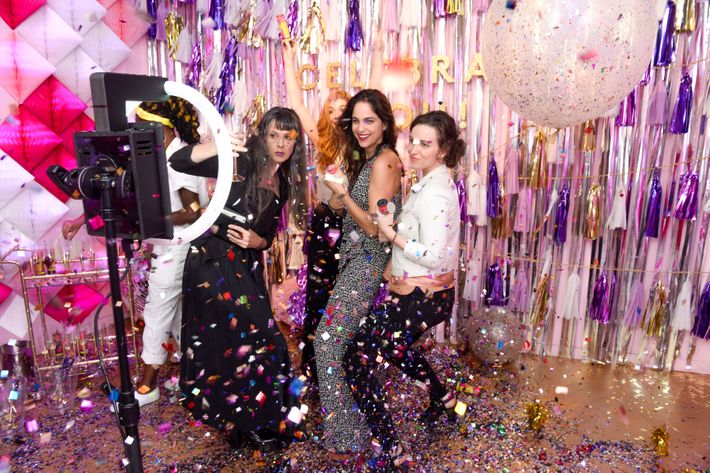 Refinery 29's Second Annual New York Fashion Week Event at 29 Rooms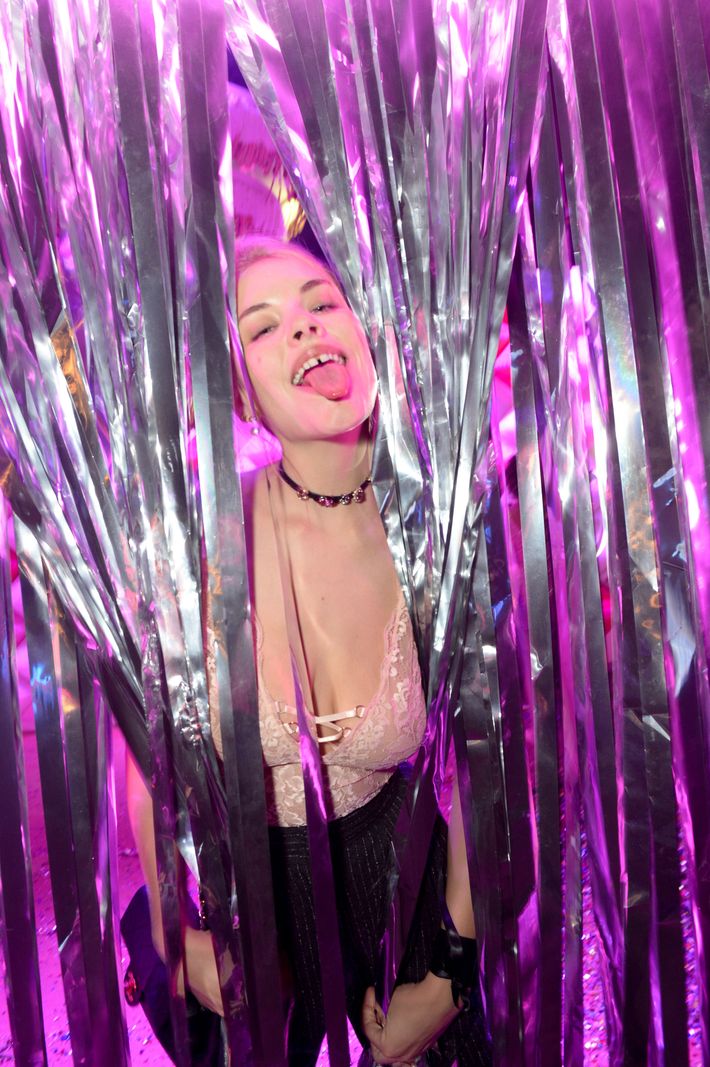 Ashley Smith
Refinery 29's Second Annual New York Fashion Week Event at 29 Rooms