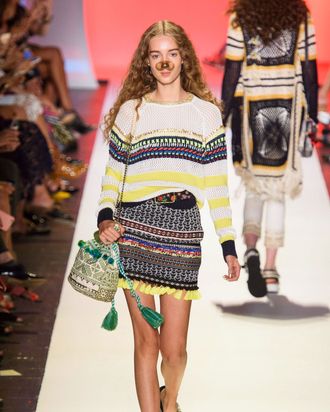 The Snapchat dog filter at Desigual SS17.
Photo: Imaxtree
A total of 48 looks marched down the Desigual runway today. There was a military jacket, a slinky pair of dip-dyed pants, and an airy crocheted sweater — but the most exciting part of the show was undoubtedly the makeup. In that realm, makeup artists drew inspiration from Snapchat, sketching the app's ever-popular dog nose (otherwise known as the "hoe filter") on one model, tiger stripes on a second, and deer freckles on a third. A Snapchat crown of golden leaves and black zebra marks roamed the catwalk as well.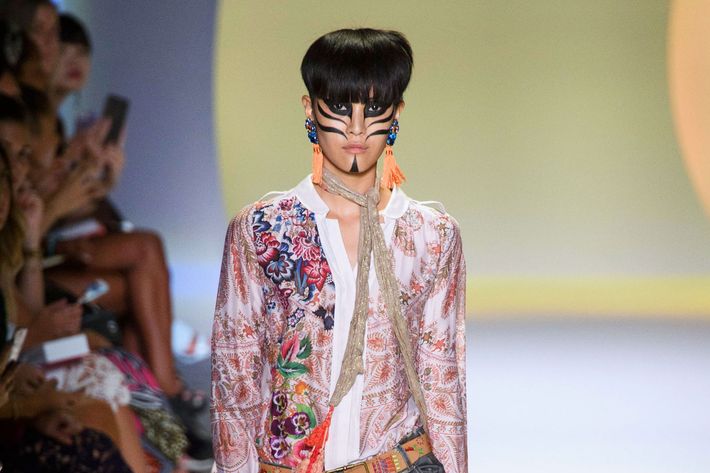 The looks were accented with a diverse roundup of hair textures, including tight curls, a short Afro, and loose waves. But if there was one takeaway from the show, it was this: Wow, everyone looks good in the hoe filter — on Snapchat or IRL.