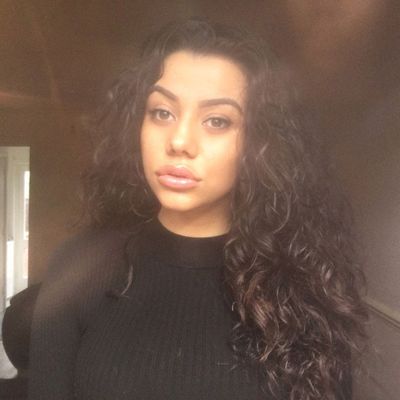 Pagan-Lilley Motlagh-Phillips.
Photo: Pagan Lilley/Twitter
A 19-year-old woman in London says she was run down by two men on a moped for ignoring their "aggressive" catcalls on June 6.
Pagan-Lilley Motlagh-Phillips, 19, told BuzzFeed News that she was knocked off her feet and trapped under the moped's front wheel during the attack, which happened as the council worker was walking home from a shopping center with her brother. A 21-year-old man was arrested and released on June 30 in connection with the attack, but as of August 4, police officers informed the victim that the case was closed.
The evening of the attack, one of the men allegedly yelled out at Motlagh-Phillips, "Are you alright, darling?" After she ignored him, the men drove up close to her on the moped and began verbally assaulting her, in hopes of eliciting a response. She continued to ignore them, and her brother told them to back off, prompting the driver to threaten to run them over.
"They were very close and coming very fast toward me and my brother. I pushed my brother out of the way, and as I pushed him the bike drove straight into me," Motlagh-Phillips told BuzzFeed News. "The man took a moped and ran me over because I didn't entertain his advances. I didn't swear, I wasn't abusive, but he ran me over in broad daylight."
Motlagh-Phillips lost consciousness after getting run over, and an ambulance rushed to take her to Queen's Hospital in Romford, according to the police. She had internal bleeding, and required crutches to get around afterwards. 
In a series of tweets, Motlagh-Phillips said that the police arrested a suspect who commented on a "community page" about the assault, only after she sent screenshots of the comment to the police. However, they released him within two hours, and when she asked if he had an alibi, she was informed that "he doesn't remember where he was" at the time of the attack.
Motlagh-Phillips says she hasn't heard from the police since receiving an email telling her that the case was closed.