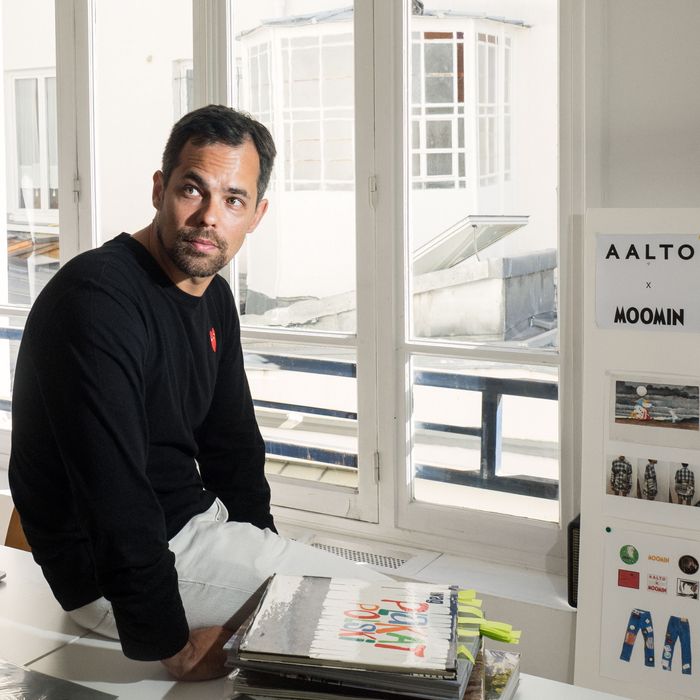 Photo: Jerome Sessini/Magnum Photos
"Aalto" means "wave" in Tuomas Merikoski's native Finnish. It's also a common surname in his homeland — the Finns' equivalent of Smith or Jones. So it seemed like the perfect starting point for the designer's collection, which is heavily inspired by his Scandinavian upbringing. "The Nordic kind of way of seeing things," as he puts it, is somewhat underrepresented in Paris, where Merikoski has made his home for almost 15 years.

Merikoski's vision of what "Nordic" entails has nothing to do with our Danish modern-, Dwell-, and Ikea-influenced concepts of what that word means. It's maximalist in spirit, for one thing.
His spring 2016 collection was titled "Endless Sun" and inspired by the euphoric mood of Finnish summer days, with their 24 hours of daylight. Just like other '90s kids, Merikoski and his friends stayed up way too late at raves, "but we had them in the forest [during] the midsummer celebrations." The season's traditional bonfires found their way to fire prints, while the alt '90s were evidenced via sweeping skater pants and Coogi-esque sweaters. Even his bird prints felt far removed from the Portlandia cliché, rendered as they were in splashes of fluorescent color.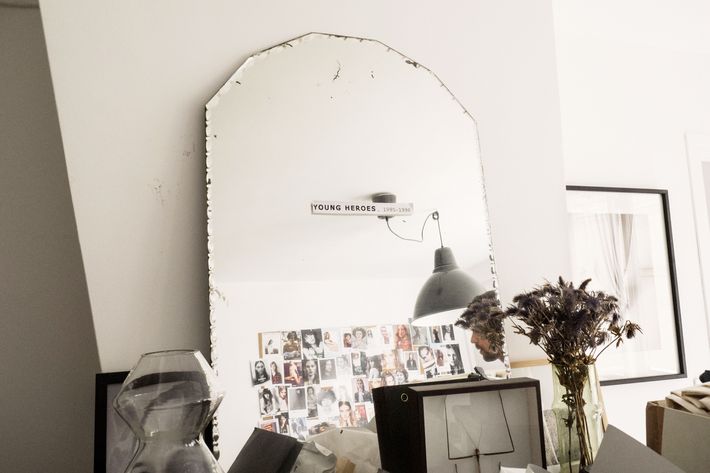 The following season, he examined the plight of the Sami people, who are natives of Lapland. He drew on the community that is displaced and living in Helsinki (the collection was called "Hellsinki") to express "the emotion of not belonging and being a nomad in a sense, and how maybe we all feel that way often."
To do so, he looked at traditional Sami silhouettes, which tend to feature low waists and belts, and adapted them on dresses and overcoats. Meanwhile, the colors — mustard yellow, Pepto pink — were meant to evoke the Finnish capital's landscape.

After initially arriving in Paris to study at the Institut Français de la Mode, Merikoski has settled into his adopted homeland, having freelanced designing menswear for Riccardo Tisci at Givenchy and Kim Jones at Louis Vuitton. (He just finished things up with Vuitton, amicably: When we spoke in late August, he said, "I'm now focusing on Aalto 100 percent starting this week.")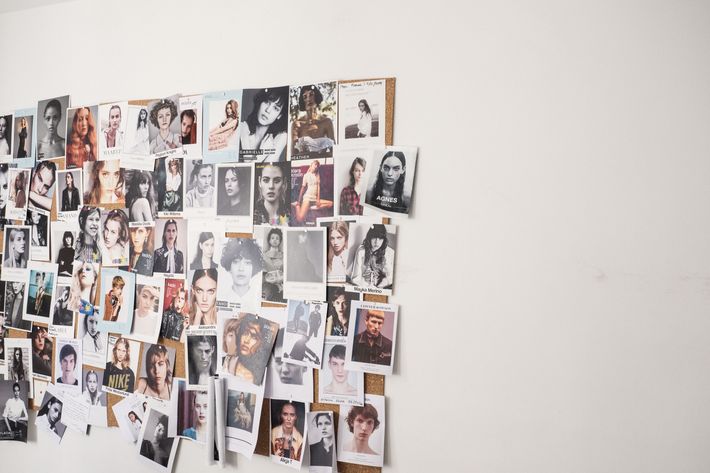 Now seems like a prime time for him to take the reins: This year, Merikoski was a finalist for the LVMH Prize, bringing his work to a worldwide audience.

Despite his Nordic focus, Paris is the best place for him to work, he says. Being in what he calls "the epicenter of luxury fashion" has helped the brand "to be present internationally, immediately," part of the growing presence of upstart brands in the city.
"There was a moment when I was working here a while back that felt like Paris was kind of losing the grit, not to give chances to the young designers and new ventures," he says. "I think New York and London were much stronger in that period. But then, suddenly, something has happened. There's a good energy going on."
It doesn't hurt that he has a built-in mini–focus group in the form of his mentors Tisci and Jones: "I keep quite close to them, just to bounce back ideas and see how they feel about it." Not a bad set of eyes and ears to have around.