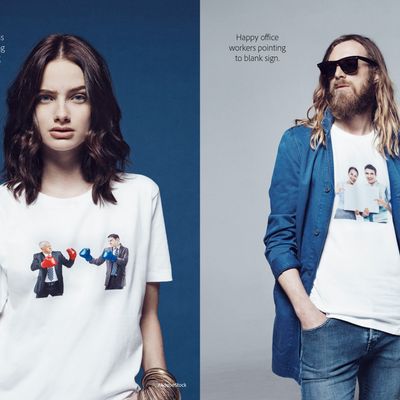 Stock-photography high fashion.
Photo: Adobe
There was one thing conspicuously missing from the runways of New York Fashion Week: T-shirts of stock photos.
Adobe Stock recognized this need (and its desire to creatively peddle its own products) and created a limited-edition line of tees and sweatshirts with images of executives shaking hands, elderly people using laptops, and a woman laughing alone with salad.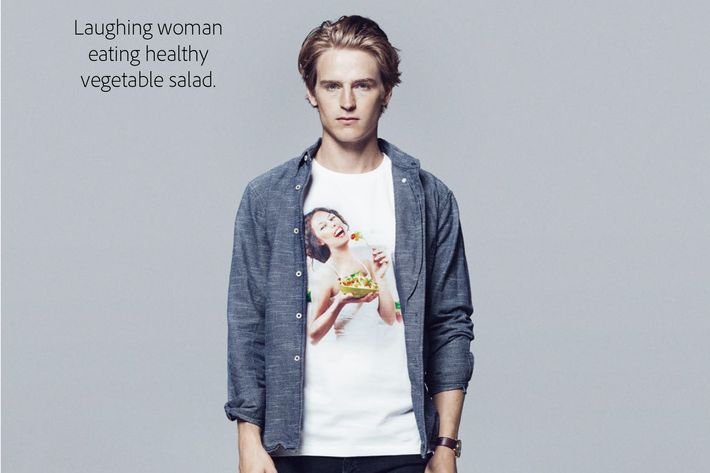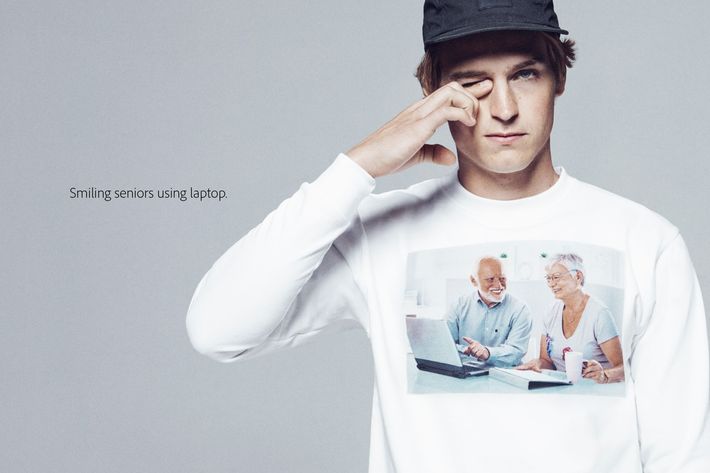 Swedish ad agency Abby Priest designed the line as part of a marketing campaign for the company, AdWeek reports. The shirts, unfortunately, are only available to a select audience, and not for sale.
"We wanted to pay tribute to what has been done before, and then take one last glimpse backwards, before we leave it all behind and move into the new age," Abby Priest creative director Oskar Hellqvist said.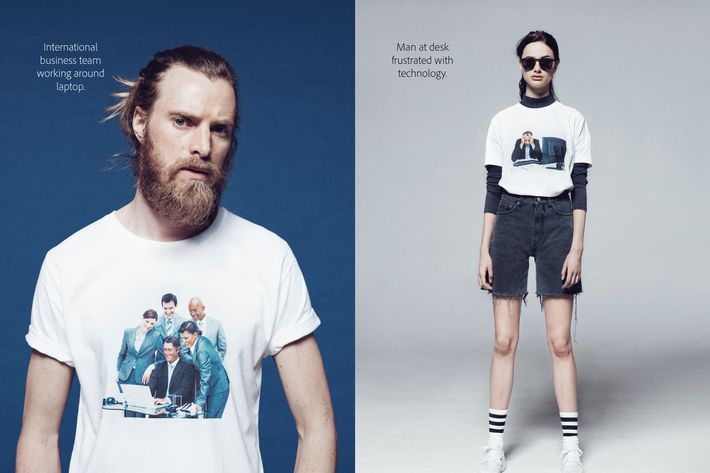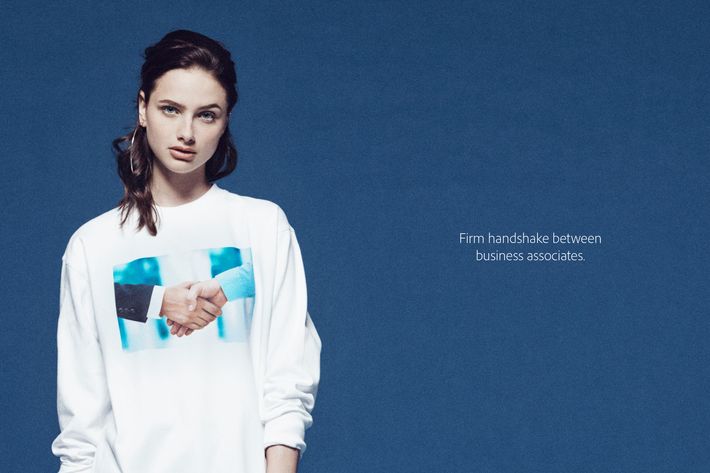 Here's hoping next season's runways include that tee of a businesswoman wearing a headset.