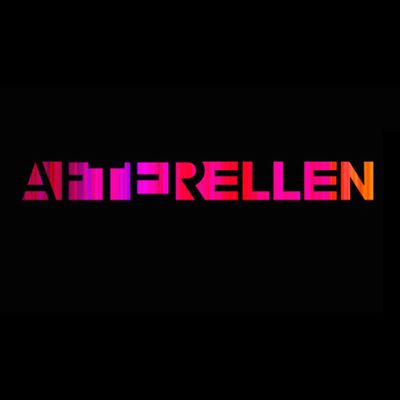 I don't remember the exact moment I realized I wasn't straight, but I do know it involved the women's national soccer team. My best friend follows the team, and two summers ago she happened to show me a picture of one of the players: Megan Rapinoe. Wow, I thought. Wow. So I went home and Googled "Megan Rapinoe." One of the first results directed me to a website I'd never heard of — Autostraddle.com. As I browsed the site, something clicked. There were cats! There was Kristen Stewart! There were archives upon archives of L Word recaps! I felt both comforted and intimidated: I'd found a place on the internet that spoke to me, but I had years of catching up to do.
Many readers of AfterEllen felt the same way upon discovering its existence. The site, which carried entertainment news marketed toward lesbian, bisexual, and transgender women, covered every corner of that world, from music to, as Slate writer June Thomas put it, "hot chicks on TV." Harvard graduate Sarah Warn launched AfterEllen in 2002, and after a 14-year run as one of the most important spaces for queer women on the internet, the site's editor-in-chief, Trish Bendix, announced last week that — for all intents and purposes — it was shutting down.
For media focused on queer women, this is not a new trend. As Autostraddle editor-in-chief Riese Bernard points out, we've lost hundreds of magazines and media outlets over the years: from Common Lives/Lesbian Lives (1981–1996), On Our Backs (1984–2006), and Girlfriends (1993–2006) to sites like SheWired and CherryGrrl and PrettyQueer. And although their closures have coincided with an uptick in LGBT coverage on mainstream sites, they also mean that queer women are running out of spaces where they can speak for themselves.
"I'm overcome with loss, but not just for me, for my community," Bendix wrote. "For every single woman who has ever come up to me, tweeted us, sent us an email or a Facebook message or written a blog post about how much AfterEllen has meant to them at some point in their life, I am grieving this with you … We need to support one another, because support from anywhere else is not guaranteed."
According to Bendix, Evolve Media — the company that purchased AfterEllen from Viacom in 2014 — relied primarily on ad sales to turn a profit. But when, after two years, AfterEllen was still operating in the red, Evolve Media decided to dismantle its editorial staff. The site will stay up as a kind of mortuary and will still accept freelance posts (although several regular freelancers have noted Evolve has made no attempt to reach out to them), but it will cease to publish daily editorial content.
Bendix's announcement sent shockwaves throughout the queer community. AfterEllen was an institution — no one had considered the possibility that it might disappear. "It was like a lesbian bar in that maybe you didn't go there every day, or even every week, but when something happened in the community, you knew where you were going to go," Thomas said. "Stonewall Inn is a terrible bloody bar, but we still go there because it's our place. AfterEllen was an unmistakably queer women's space."
That's an important distinction: "an unmistakably queer women's space." As queer women — and LGBT people in general — move gradually out of society's margins, mainstream sites such as BuzzFeed, Mic, and the Huffington Post have devoted entire verticals to LGBT content. Meanwhile, queer women are covered not just on niche blogs, but in outlets like the New York Times. "We're leaking into the larger culture," former Daily Dot LGBT reporter Mary Emily O'Hara said. "This is what happens when you don't have to fight for your marginalized identity anymore."
Ultimately, AfterEllen's demise was about cash flow. Even though queer women tend to make more money than straight women, advertisers buy into stereotypes when it comes to marketing to them. "They tend to believe that lesbians are poor and wear L.L. Bean clothes and drive Subarus until they break down on the side of the road," Thomas said. And although the typical company wants to appear "progressive" by marketing to LGBT buyers, they're much more likely to advertise on sites that attract gay men.
"At MTV, [the company that owned AfterEllen before Evolve Media,] we constantly had advertisers wanting to advertise to gay men, but not lesbians," Sarah Warn tweeted when she heard about AfterEllen's closure. "I developed a theory that stereotypes work for gay men as consumers (travelers, affluent) and against lesbians (no money, don't care about clothes, etc.). I had hoped time and data would change minds, but [it] still seems the same."
Like other queer women, I felt guilty when I read Warn's analysis. I should've spent more time on AfterEllen proving advertisers wrong. I should've shared the stories I read and liked. I should've boosted their monthly uniques. Because both online and off, our spaces are disappearing. And although I can read about Abby Wambach's retirement anywhere, sometimes I just need a big, fat gay take.
"There's a gushing [on sites devoted to queer women]," Thomas explained. "There's kind of a, 'Wow, she's hot.' It's important to have a place that says, 'You're hot.' People need to feel that they're attractive, that they're worthy of love, that they have a place in the world. Because so often the message they get is the opposite."