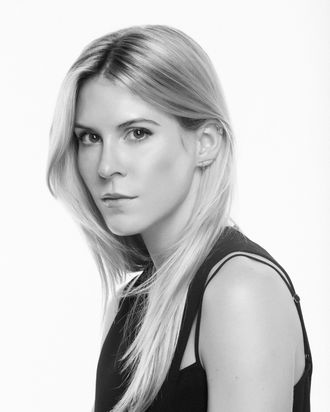 Amanda Phelan.
Photo: Spencer Ostrander
Amanda Phelan faced a crossroads at 18: As an accomplished dancer and aspiring painter, she could apply to Juilliard for dance or RISD for art. In the end, she ended up in Providence. After she discovered RISD's textile department sophomore year, she began to be fascinated with the applications of knitwear, especially the way she could turn 2-D images into textured, three-dimensional designs.
"As you grow in one space as an artist, even if you have different mediums, you start to recognize how overlapping they are," she says. Her line, Phelan, has become "a place in which I could bring all these sensibilities and artistic impulses to one place, but in a very controlled, specific way."
Her dance background came into play when Phelan burst onto the fashion scene last year with a dramatic presentation at La MaMa in Alphabet City —far from the typical Fashion Week venue. She cast dancers from the Vim Vigor dance company to show off her high-tech, phosphorescent knitwear designs in motion — cutout dresses that resembled liquid metal and a brushstroke-print matching set that nodded to her painting roots.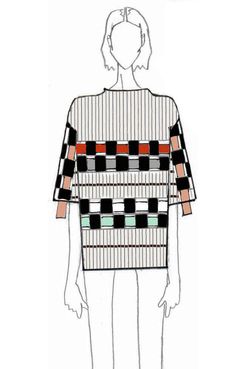 Though it felt like it came out of nowhere, a breath of fresh air on the New York scene, her namesake line was a long time coming. After graduating from RISD, Phelan designed prints for Nicole Miller and did freelance work. After a year in New York, she landed a job as a knitwear designer for Alexander Wang, whom she describes as full of "infectious enthusiasm." He taught her a valuable lesson she went on to apply to her own line: "If you're inspired by your work, your team will be."
And Phelan is indeed enthusiastic about pushing the boundaries of what is too often considered a stodgy craft. Showing off swatches for her spring collection, she notes that the line uses all custom fabrics, which are made and assembled across four continents: New York, Italy, Peru, China. A single stitch might incorporate eight different types of yarn.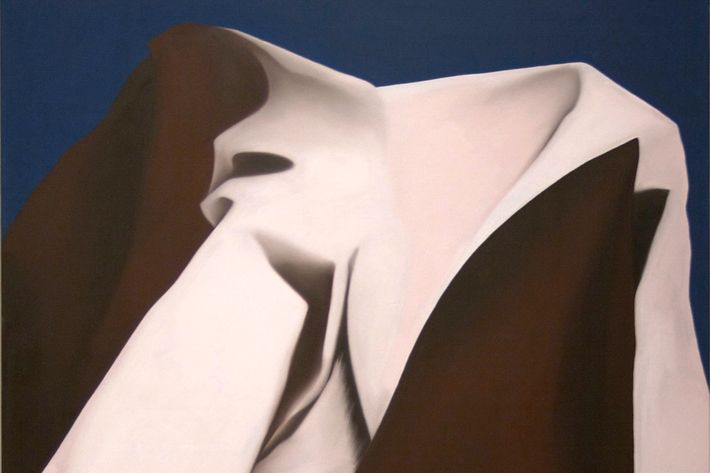 This fashion week, Phelan will be doing another dance-centric presentation, this time at Cedar Lake, a West Chelsea dance space that is often used as a Fashion Week venue, but has never served as both at once. "We'll be working with a cast that we selected and curated just for this event," a mix of dancers and models, the designer says. Sounds like the makings of a bravura performance.