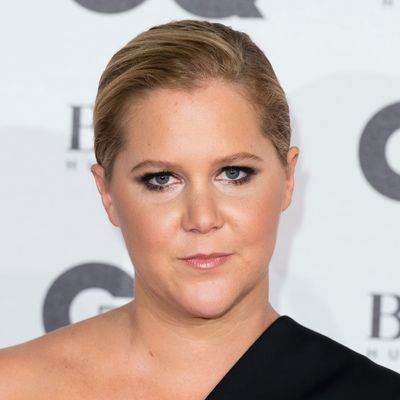 Amy Schumer.
Photo: Jeff Spicer/Getty Images
With her TV show, feature film, book deal, stand-up special, and frequent live performances, 2015 was a very big year for Amy Schumer. Turns out, she also broke a major milestone in the process, becoming the only woman ever — ever! — to land on Forbes's list of the world's highest-paid comedians. Schumer came in fourth, with $17 million, after Terry Fator ($21 million), Jerry Seinfeld ($43.5 million), and Kevin Hart ($87.5 million).
Ironically, one project that may have helped boost Schumer up the list was her Bud Light Super Bowl commercial about the gender pay gap, for which she reportedly received a seven-figure payday. Cheers!