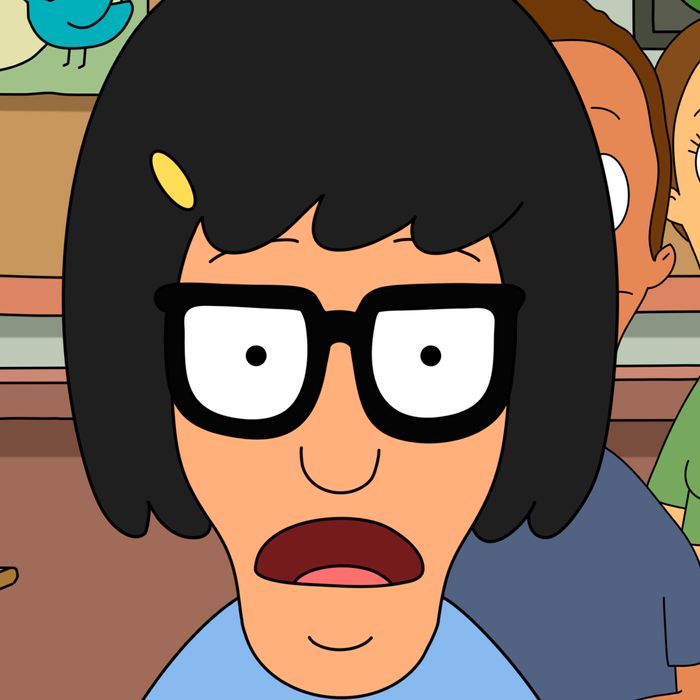 A close read of Bob's Burgers suggests that the Belcher kids likely attend a K–8 school. Good.
Photo: FOX
Twelve-year-old you was right: Middle school is the worst. This is an opinion backed by the physical ungainliness and social awkwardness that are inherent to this age, yes, but it is also one backed by data. A big new study published this month, spotted earlier this week by NPR education reporter Anya Kamenetz, finds that school is a happier, safer place for sixth-, seventh-, and eighth-graders when they attend K–8 schools as compared to a traditional sixth-through-eighth-grade middle school (or a less-traditional sixth-through-twelfth-grade school). Being the oldest, coolest kids in school has its perks.
It's not a new idea, exactly. The notion that tweens and young teenagers do better in K–8 schools is sometimes called the "top dog/bottom dog" theory, the point being that it seems to be especially hard on sixth-graders to be the youngest kids in school. But this research is different in its sheer size: The researchers, who are from New York University and Syracuse University, used responses to student surveys from 90,000 kids at more than 500 schools. Their findings support the idea that being the littlest is indeed tough on sixth-graders. "For example, one-third of sixth-graders in sixth-through-twelfth-grade schools reported that students threatened or bullied other students 'most or all of the time,'" Kamenetz reports. Sixth-graders in typical sixth-to-eighth-grade middle schools reported more bullying, too. Yet just "one in four students at K–8 schools said the same thing," Kamenetz adds. "And their grades and test scores were better, too."
To recap: Down with middle schools! Sixth-, seventh-, and eighth-graders would likelier be happier staying in schools with younger kids. But what, one wonders, of the ninth-graders? The researchers appear to believe that kids of this age are better equipped to handle their little-guy status than the sixth-graders. "Someone has to be the bottom at some point," Michah W. Rothbart of Syracuse told NPR. "That is the nature of the system." Poor ninth-graders.