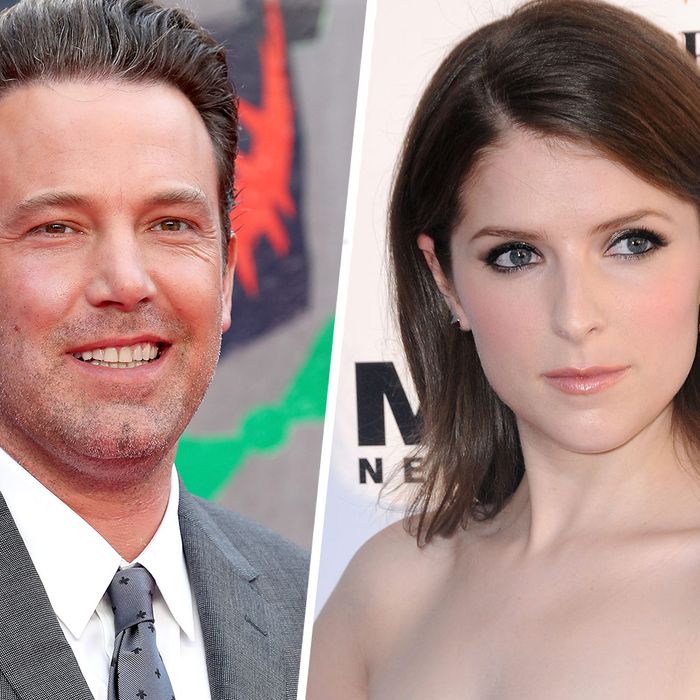 Ben Affleck and Anna Kendrick.
Photo: Chris Jackson/Barry King/Getty Images
Anna Kendrick, a 31-year-old memoirist with a cups fixation, and Ben Affleck, a lifelong smoker, both star in the upcoming film The Accountant. Today, People published an exclusive interview with Kendrick about the filming process. When asked about working with Affleck, Kendrick described him this way:
"He's very smart and very funny and is definitely a practical actor. He comes to work to get his job done and to make the best movie possible but is still really normal-sauce off-camera."
Normal-sauce. Ben Affleck is normal-sauce, according to Anna Kendrick. That is truly disgusting.