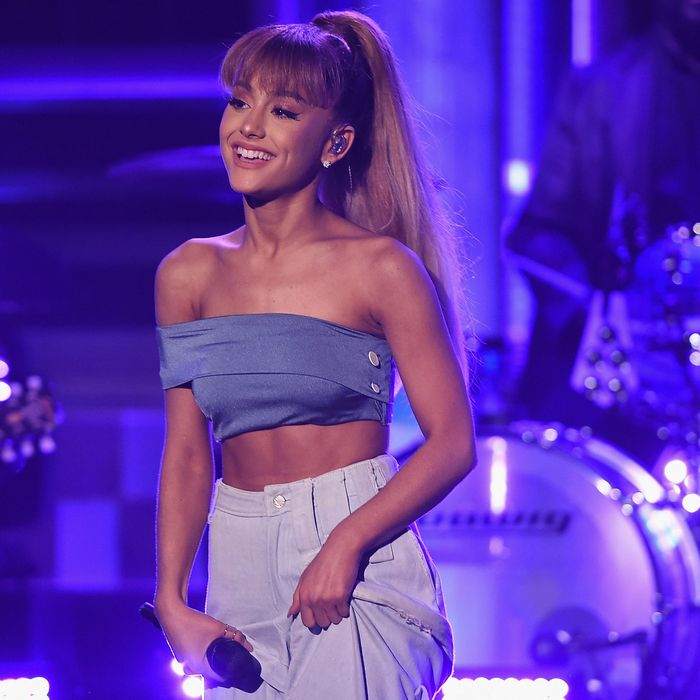 Ariana Grande.
Photo: Theo Wargo/Getty Images for NBC
Ariana Grande was innocently minding her own business on Ryan Seacrest's radio show on Wednesday morning when, out of nowhere, the human tanning bed asked about her relationship with Mac Miller.
Seacrest referenced a recent Instagram post of Grande laying on the ground with her legs wrapped around the neck of Miller, and awkwardly told Grande that she "confirmed this relationship" through her post. "Oh, is that what I did?" Grande replied. "Is that what Instagram means to you?"
When Seacrest kept pressing, the singer told him that it wasn't his place to ask about her love life.
"If I post something, then that's what I'm willing to share at the moment. It doesn't mean that you, Ryan Seacrest, with millions of listeners are entitled to more information," Grande said.
Too bad Seacrest won't be able to turn to Adriana Lima for comfort after this epic takedown.