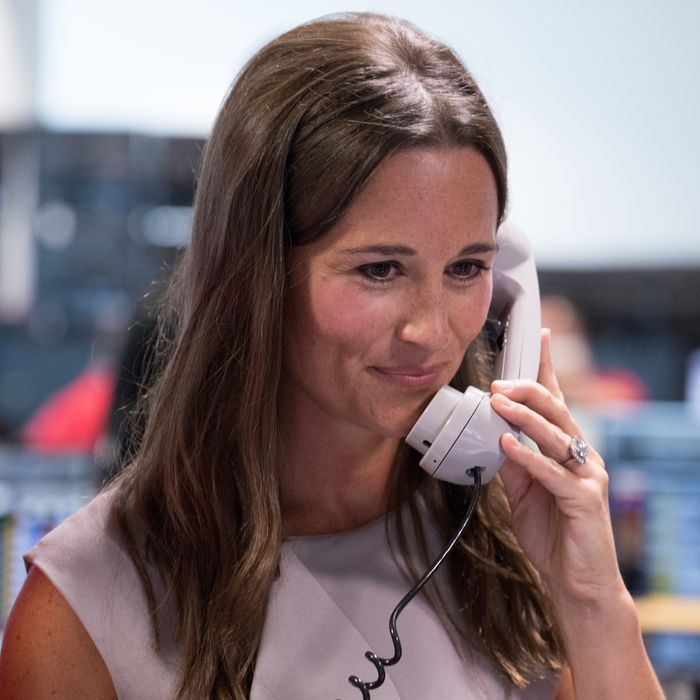 When that hotline bling.
Photo: Luca Teuchmann/WireImage
The sticky-fingered thief who hacked Pippa Middleton iCloud's account and made off with over 3,000 private photos has been arrested under the Computer Misuse Act. The hacker, who called himself "Crafty Cockney," emailed The Sun and The Daily Mail Friday afternoon demanding at least £50,000 ($65,000, more or less) within 48 hours for the photos.
As proof, the hacker sent two photos of Middleton being fitted for her wedding dress. The cache of photos allegedly includes nude photos of her fiancé, James Matthews, as well as Kate Middleton, Prince George, and Princess Charlotte.
"Crafty Cockney" is reportedly a 35-year-old man from Northamptonshire in central England, so not only is he not that crafty — he emailed The Sun and The Daily Mail on Friday afternoon and was arrested by Saturday night — it's questionable whether he even speaks with a cockney accent. Sad!