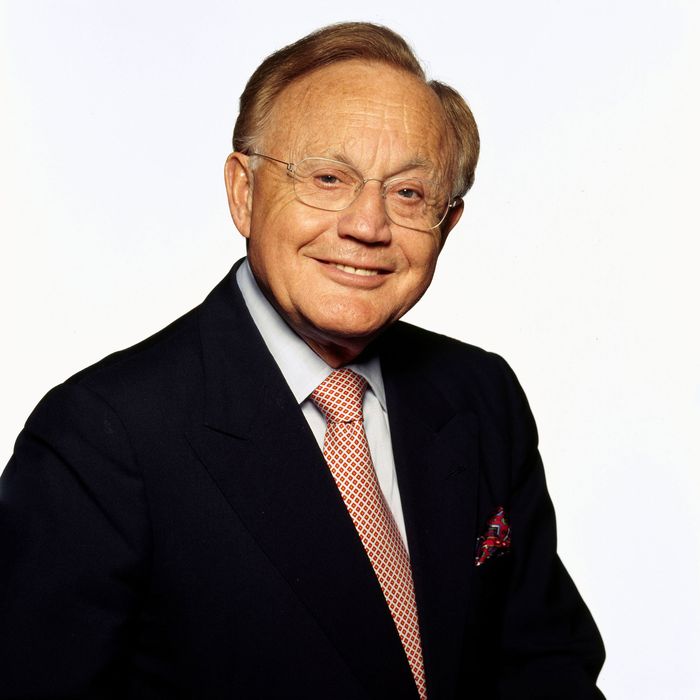 Photo: Courtesy of Philip Kingsley
Philip Kingsley, the British hair-care expert who may have invented the term "bad hair day," died on September 3 at the age of 86, according to WWD. Kingsley had a long list of famous clients, including Audrey Hepburn, Sir Laurence Olivier, Candice Bergen, and Victoria Beckham.
Kingsley spent his career trying to chase away the bad hair days forever, starting in 1968 with his first clinic in London. There, he practiced trichology, the science of hair and scalp, and prescribed elaborate and expensive treatments to improve the health and look of both.
I met Kingsley when I was an assistant in the beauty department of Vogue in the 1980s. The beauty editor at the time, Shirley Lord, was a fan from her days in London. Kingsley's arrival in New York in 1977, a decade after another British hair sensation, Vidal Sassoon, was a thrill for a certain group of women who believed that science, diligence, and attention —preferably wrapped in a foreign accent — could solve their beauty problems.
Kingsley examined my hair, plucking out a few strands and stretching them to test their elasticity and strength, then poked around my scalp with great seriousness. I can't remember what he said, but it couldn't have been much. I'd never colored or permed my hair, and my visit predated babies and hair loss and stress. He gave me a batch of products, including something called the Elasticizer, a pre-shampoo mask that he invented for Audrey Hepburn when her hair was wrecked after a taxing movie role.
At a time when hair products were expedient, sold in drugstores, and limited to shampoo and conditioner (which was sometimes called cream rinse), Kingsley treated hair with the same attention that was given to skin, with science, scalp masks, and glamorous multistep rituals. He may not have cured the bad hair days, but he understood that they mattered.