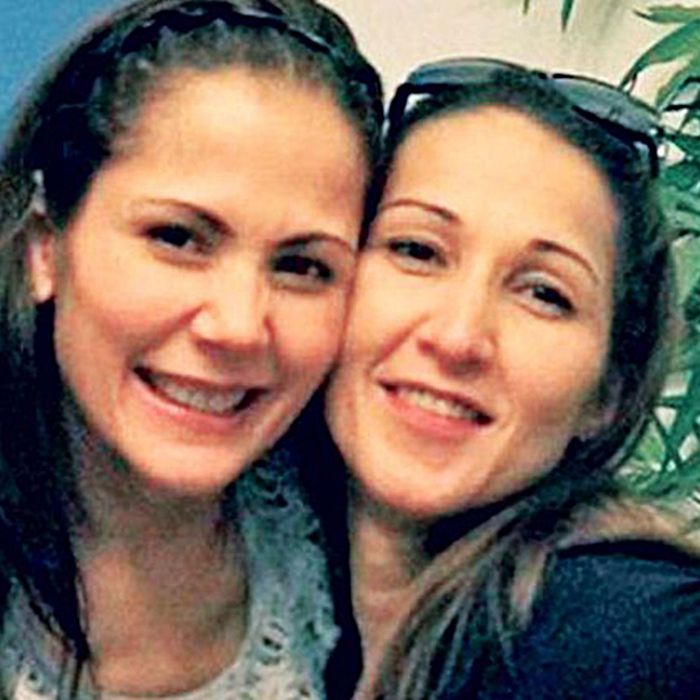 Aurora Moynihan, pictured right, was found dead in the Philippines.
Photo: Courtesy of Facebook
Earlier this month, the daughter of a runaway British aristocrat was found dead on a street in the Philippines next to a cardboard sign that read like an omen: DRUG PUSHER TO THE CELEBRITIES YOU ARE NEXT. Hours earlier, Manila police had arrested three suspects for dealing ecstasy to celebrities. The killing made 45-year-old Aurora Moynihan one of the highest-profile drug-war victims in the Philippines under the country's new president, who is accused of encouraging people to murder drug dealers and users.
As a known "drug personality," according to police, Aurora Moynihan took after her father, the late 3rd Baron Antony Moynihan. He was one of Britain's most notorious blue-blooded politicians — a "confidence trickster, brothel-keeper, drug-smuggler and police informer," as described in The Telegraph's obituary.
Those monikers were apparently true: After serving in Britain's House of Lords in the late 1960s, Antony Moynihan fled fraud charges and ultimately escaped to the Philippines, where he met a belly dancer who owned a chain of massage parlors in Manila. They married, and she had three daughters, including Aurora Moynihan, while Antony Moynihan developed an infamous reputation: He ran several brothels, trafficked heroin, and in 1988 helped the U.S. Drug Enforcement Agency capture the international pot smuggler Howard Marks, whose memoir, Mr. Nice, became a best seller.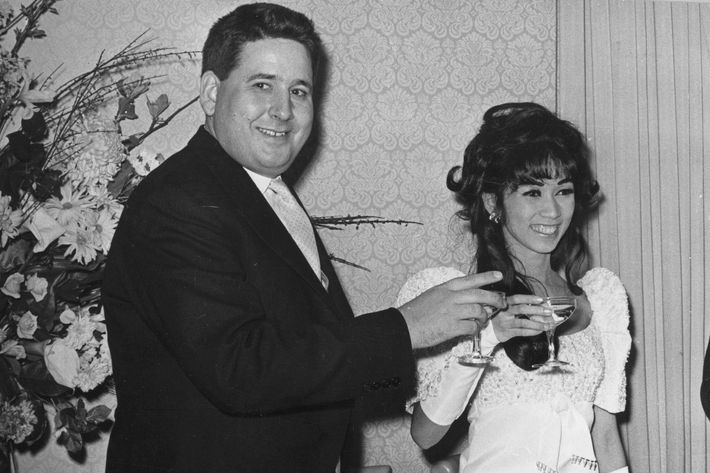 Aurora Moynihan studied French literature in Paris. After her parents' divorce, in 1979, she moved to the Philippines to live with her father and allegedly mirrored his work, joining a Filipino cartel. In 2013, she was arrested for possessing crystal meth. She was on bail for those charges until September 10 this month, when she was found shot to death in a Manila street. Police reportedly found bags of methamphetamine and drug paraphernalia in her purse. What exactly happened wasn't clear — CCTV footage showed her exiting a Toyota SUV, but the investigation is ongoing.
"We as a family have one priority and truth at this point in time," her sister Maritoni Fernandez, a famous Filipino actress, told reporters, "and that is to protect her children from further pain and suffering so that they, and we as a family may take this time to grieve, mourn but most of all celebrate the life of this exceptional human being I will forever have the privilege of calling my sister."
Aurora Moynihan's death is one of more than 3,500 drug-related killings in the Philippines since President Rodrigo Duterte took office last June. About a third were conducted by police, but the majority by armed vigilante militias, according to The Guardian. Duterte is accused of encouraging people to kill drug dealers and users to fight the country's drug epidemic. After initially promising to eradicate the issue in six months, he asked for six more months last weekend: " … The problem is … I cannot kill them all … even if I wanted to," he said. "I did not have any idea that there were hundreds of thousands of people already in the drug business and what makes it worse is that they are operated now by people in government — especially those elected positions."