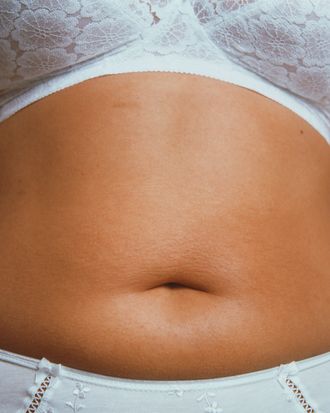 The average dress size is no longer 14.
Photo: CRISTINA PEDRAZZINI/Getty Images
The average American woman today wears between a size 16 and 18, up from the previous standard dress size of 14, according to a new study.
Published in the International Journal of Fashion Design, Technology and Education, the study found that the size 14 standard was based on data from ten years ago. To determine the current average, researchers from Washington State University compared data from the Centers for Disease Control and Prevention with ASTM-I dress size classifications.
"The [average American woman] actually wears between a Misses size 16–18, which is equivalent to a Women's Plus size 20," the researchers wrote. "In light of this overlap in sizing classification, frequent reports of female customers being frustrated about the general fit and sizing of clothing is understandable."
The authors noted that if sizing standards were updated with the new data, clothes would likely be better designed to fit the average woman. In turn, that could lead to a decrease in the amount of clothing returned to stores for fitting poorly.