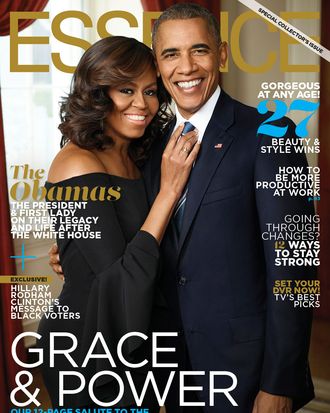 On the homestretch of their White House days, the Obamas took some time out of their busy routine of expertly shading the Republican presidential nominee and sippin' from coconuts to grace the October cover of Essence, where, to no one's surprise, they look fabulous.
In the special collector's issue, the couple discussed their legacy — "I think when it comes to Black kids, it means something for them to have spent most of their life seeing the family in the White House look like them. It matters," Michelle said, adding: "And as a mother, I wouldn't underestimate how important that is, having that vision that you can really do anything — not because somebody told you, but because you've seen and experienced it." They also cemented their legacy as America's most aspirational couple.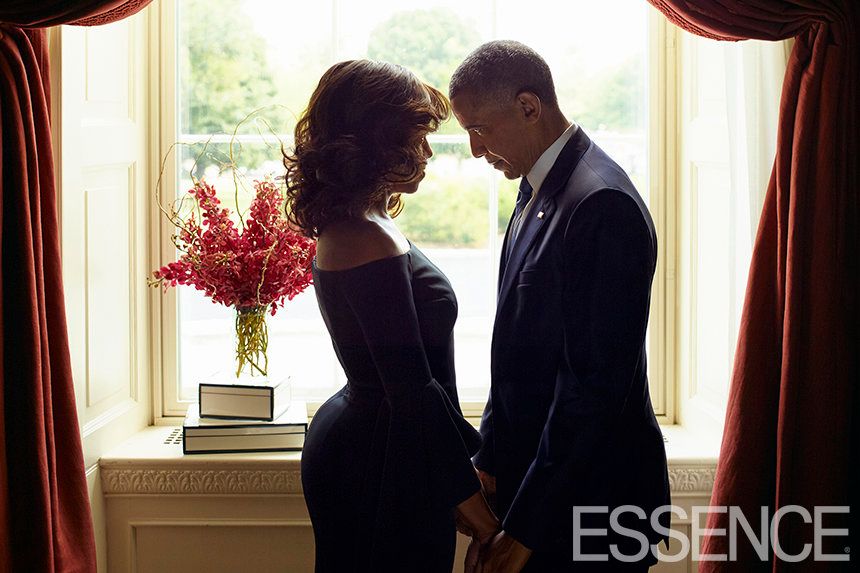 Michelle is also on InStyle's October cover — the first FLOTUS to ever cover the magazine (though, we couldn't help noticing, looking a little less recognizable).