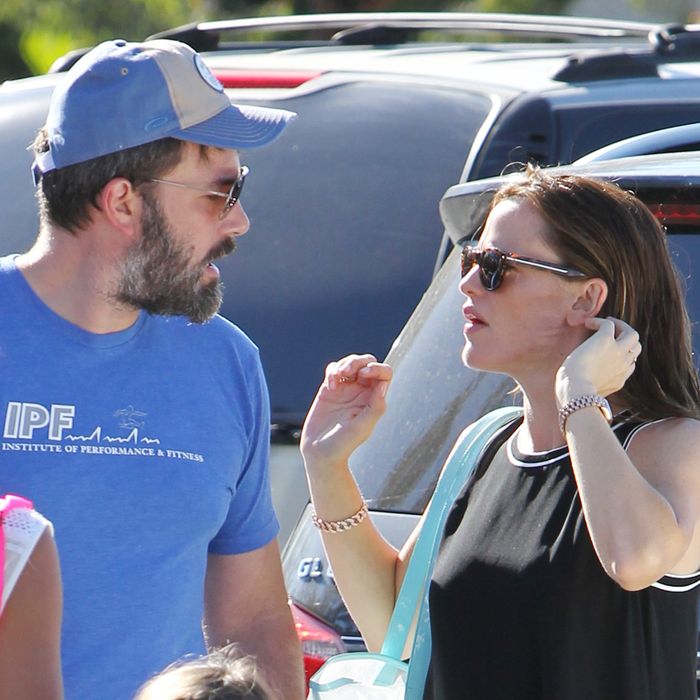 Ben Affleck and Jennifer Garner at a farmers' market in 2015.
Photo: JaX/Splash News
Ben Affleck and Jennifer Garner, two movie stars trying to work it out, attended a "carnival-themed" neighborhood block party in Los Angeles this weekend. According to a "Page Six" source, they looked unhappy there.
The source — most likely the Afflecks' rude neighbor whom I love — told "Page Six" that Ben and Jen had a "tense" conversation at the daytime family party. "Garner looked particularly upset after glancing at something on her phone," the gossip site reveals.
Ben and Jen also looked displeased on Monday, when they were spotted taking their young son Samuel to breakfast together. Ben, wearing a shapely gray sweater and Nike gym shorts, stared off into the middle distance, while Jen held Samuel's hand.
Last month, Jen told The Today Show that she and Ben "don't have a choice" but to get along. "We are definitely a modern family," she said. "We're doing really well."