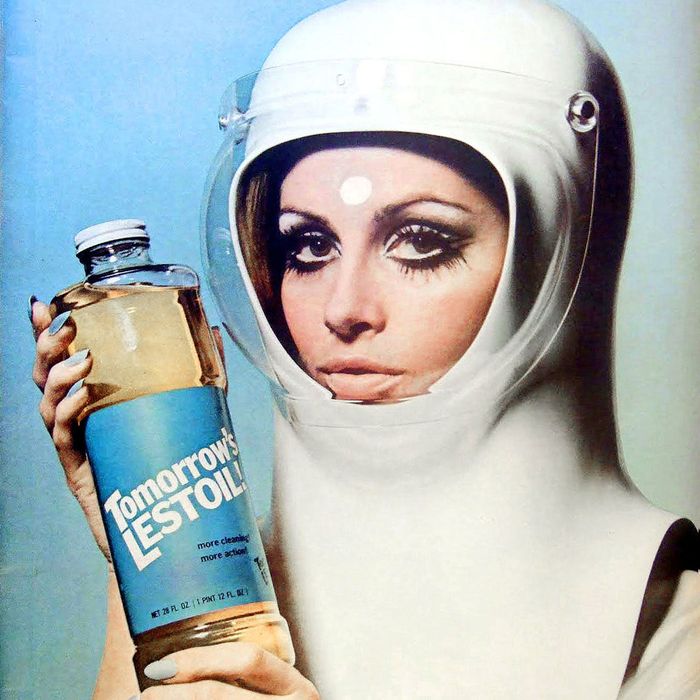 Don't mind the smell — that's how you know it's working.
I was always a grubby kid (and am still a messy adult), but my mother always had a solution for making me look spick-and-span. I remember taking off my soccer uniform one day as a 9-year-old, covered in a strange Rorschach of blood and grass stains. My mother whipped out the plastic bottle of Lestoil — a thick, goopy multipurpose cleaning product that looks like castor oil and smells like the gas pump — and the soccer uniform might as well have been brand-new.
When I went to college, I attempted to find an alternative with a slightly less noxious odor, but one after another — Tide to Go stain-remover pens, Shout Triple-Acting Stain Remover, good old-fashioned Clorox — failed to have the same stain-removing power as Lestoil. The frat sludge remained on the bottom of my jeans; the wine stains on the front of my shirt; the mud splatters on my tennis whites. My only hope to remain somewhat presentable between keg parties and study sessions was my mother's original go-to. Here's a pro tip: Lestoil works wonders even when you don't have time to do laundry. Rubbing some of that caramel-colored oil on a stain can get rid of it without a wash.
Never mind that the stuff smells like toxic car fluid. It's not, I promise: Lestoil was introduced as a dry-cleaning laundry fluid in 1933 by a high-school chemistry teacher and former Wall Street Journal proofreader in Holyoke, Massachusetts. It became something of a New England cult product, but since then it's become harder and harder to find in stores. Now, of course, I can just buy it online. It's successfully scrubbed hair dye from my hardwood floors, and when I dressed up as Jill Masterson in Goldfinger for a pal's Bond-themed 30th birthday, it was Lestoil that removed the head-to-toe liquid gold latex.
Buy it: $13 at Amazon
The Strategist is a series of smart, obsessive shopping guides from the New York Magazine section of the same name. We've scoured the web to bring you the best of the best. Some of our latest conquests include a hair dryer, bandannas, hand cream, yoga mats, perfume, and a facial razor. If you buy something through our links, we may earn an affiliate commission. Please note that all prices are subject to change.