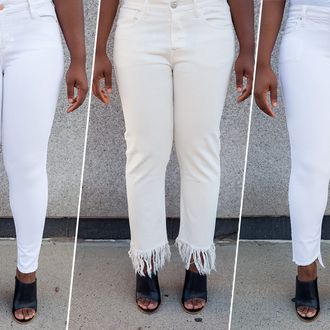 There are two types of people in the world: those who make white jeans a staple of their wardrobe, and those who shun them unequivocally. I tend to be the latter. Even though I know that they can be flattering, and look incredibly chic when paired with the right accessories, there are too many reasons to avoid them: They get dirty fast and they are very revealing of every little curve on your body. Also, I have a hard time finding the right fit because I need a pair that will hold me in but not overemphasize my lumps.

Determined to win this battle and find a pair of white jeans I could wear all year round, I tried on over 20 pairs, narrowing it down to the top five that I would actually feel comfortable walking out the house in. Scroll down below to see my favorites and what makes them better than the rest.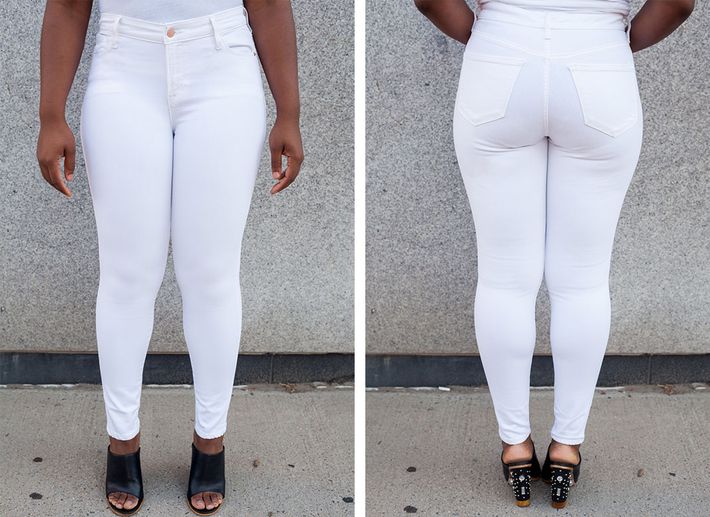 Because I have a butt, jeans tend to have that gap in the back by my waist, because they are too big around the waist but fit around my hips and butt. I liked this style the most because my thighs actually looked sleek enough for my taste, and they cut right above the ankles, which rarely happens, since I'm also short. Surprise: These are from Old Navy! I haven't been to Old Navy in years, but I was happy because this proves that you don't have to spend a lot of money to find a good fit.
Old Navy Jeans, $49 at Old Navy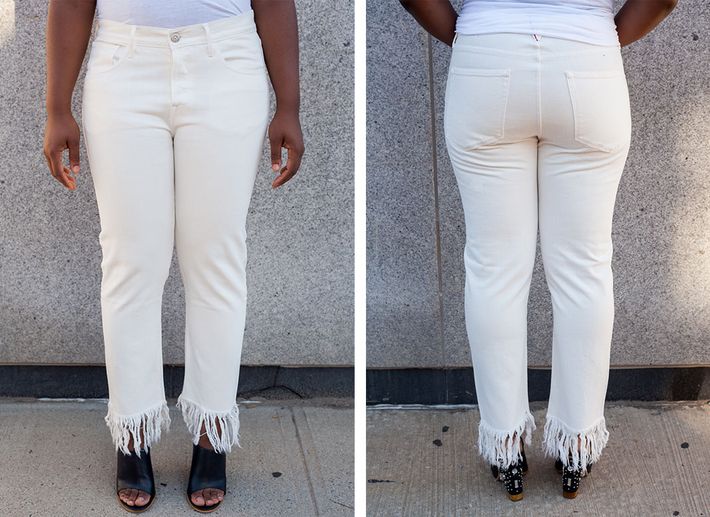 The fringe trend is still going strong, so I was excited to try these jeans from 3x1. I love the fringe (more than I thought I would!), and I think that with the right styling, like an oversize stripe shirt and heels, it would work, even though I'm not usually a fan of slightly baggy jeans.
3x1 Jeans, $285 at 3x1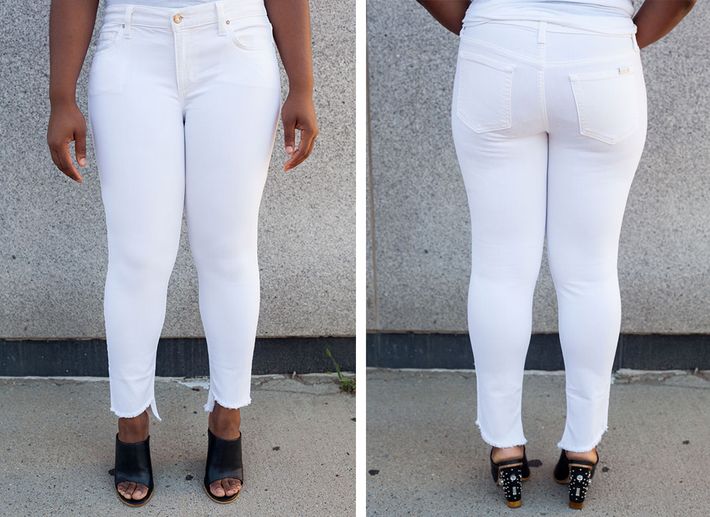 I love these jeans from the front! And I loved the Vetements ripped-hem effect at the bottom of the jeans. However, I really hated how they made my butt look, which is a major deal-breaker for me, so if I were to wear them again, it would be with a tunic or layers. Can't get what you want from everything, right?!
Joe's Jeans, $114 at 6 PM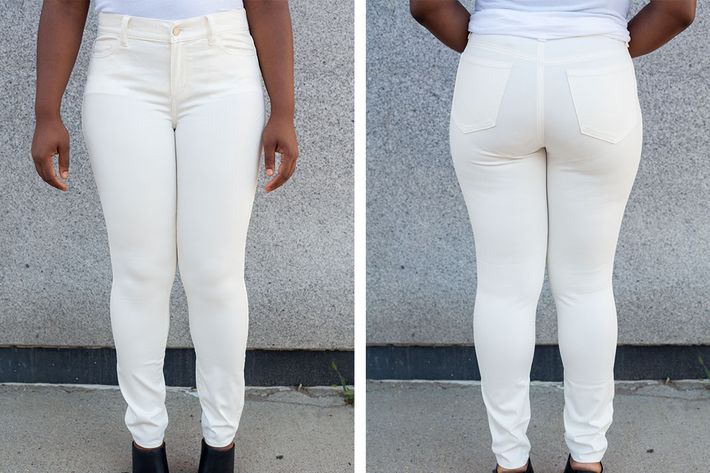 When these came in the mail I realized they were more bone white than true white. The fit was off in a lot of random places — they gave me a FUPA but somehow were super baggy at the bottom. I do like the color and that it's a bit softer and less shocking of a white jean, but I would have them tailored before wearing again.
Ann Taylor Jeans, $89 at Ann Taylor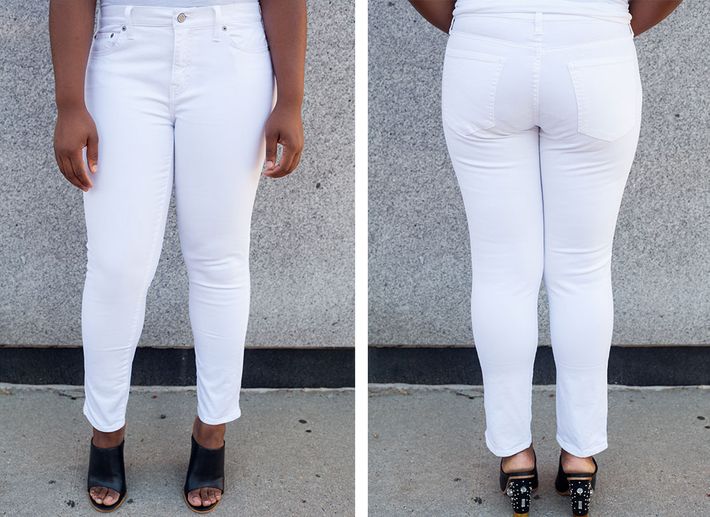 I expected I would love these, but something was off. I liked the length, and that they cut off at the right point at my ankle, but the width of the hem seemed to be much too large for my ankle, which I found odd. They bunched in a way that did not accentuate my lower back, and sat too low on my waist.
Gap Jeans, $55 at Gap