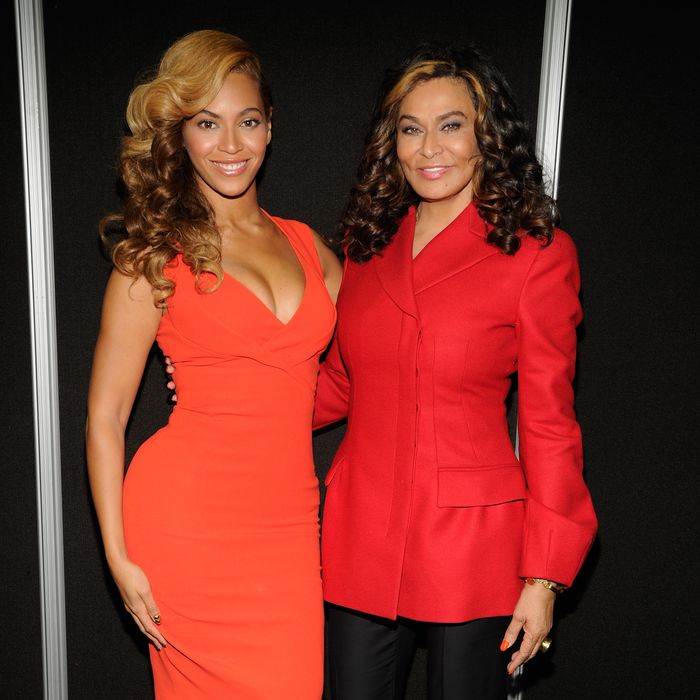 Photo: Kevin Mazur/WireImage
Houston's Solid Gold Beauty Supply got a Bey-oo-tiful surprise on Friday when Beyoncé and her mother/designer/Instagram queen, Tina Knowles, stopped by for a little shopping. Beyoncé was in her hometown for her Formation world tour, and there's no better time to stock up on hair supplies than a pit stop in your old stomping grounds. Plus, Houston is super-humid compared to other parts of Texas. Luckily, Ms. Knowles has the answer.
Ms. Knowles offered her Instagram fans a little insight into her own beauty regimen, specifically the use of satin bonnets while sleeping. "These will save your hair style," she advised. She and Beyoncé took some photos outside of their old haunt, as well as a pic with fans inside. Can you imagine going into your local beauty-supply shop and seeing Beyoncé shopping with her mom and then doing an impromptu photo shoot outside? Can you? No, you cannot. No one can prepare themselves for such a thing. This fan tried to capture the magic, but she was stopped by Beyoncé's famous bodyguard, Julius. Yes, even Beyoncé's bodyguard is famous.