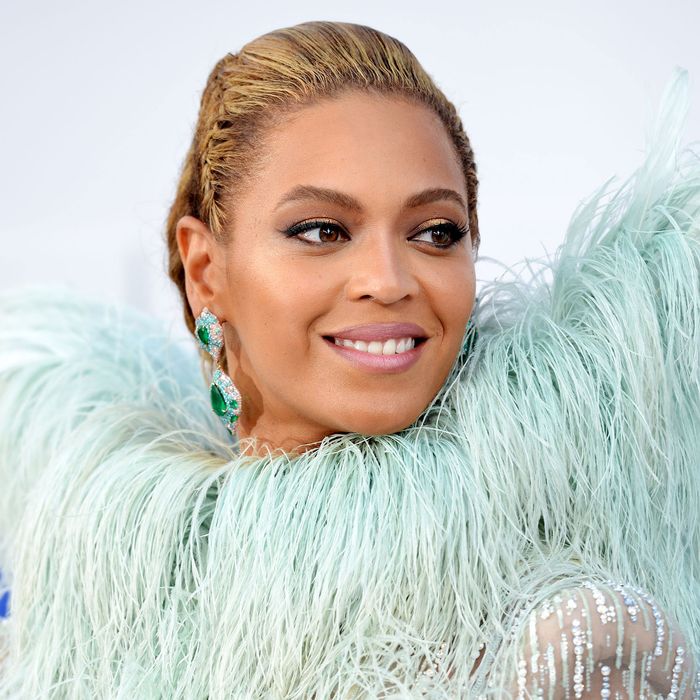 The one and only queen.
Photo: Jared Siskin/Patrick McMullan via Getty Images
Somebody call the police, because an egregious crime against humanity is about to be committed. The Emmy Awards are on Sunday … and Beyoncé is sitting in the second row.
Queen Bey has graciously allowed the Emmys to nominate Lemonade for four awards. She's even going so far as to bless the Academy of Television Arts and Sciences with her presence on Sunday night. But how are they showing their appreciation for the holy gifts bestowed upon them? By sitting her behind a television actor.
As Elaine Lui pointed out, actor and mere mortal Liev Schreiber will be seated in an aisle seat in the front row, directly in front of our lord and savior herself.
At the very least, Beyoncé should be sitting front-row center, if not on a throne in the middle of the stage. The Beygency is not going to be happy about this.