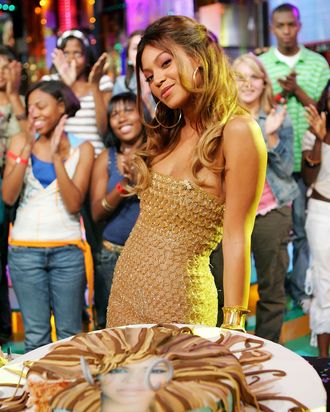 Photo: Evan Agostini/Getty Images
In celebration of her 35th year on this planet, Beyoncé, who is two years past her Jesus year, will be throwing a Soul Train-themed birthday party, a source tells E! News. That sounds fun.
Beyoncé's birthday is September 4, and last year she got to live it up in the great city of Philadelphia as she performed at the Made in America Festival. But this year, the showdown will go down in New York City on September 5 and just for the record, none of us are invited.
Happy B'Day, Beyoncé. Can't wait to see the snaps.