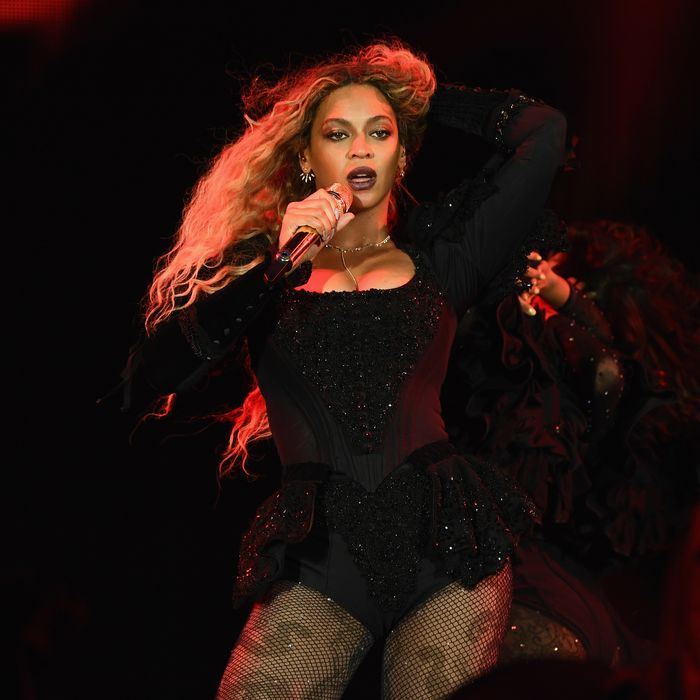 Yes, you may put a ring on it.
Photo: Larry Busacca/PW/WireImage For Parkwood Entertainment
Beyoncé is unstoppable, but she did take a little break during a performance last night in St. Louis. In the middle of a performance of "Single Ladies," she paused to hand the mic to backup dancer John Silver, who had a little proposal for Bey's dance captain Ashley Everett.

"She's my queen, so I feel like it's only right to come out here in my hometown" to ask her to marry him, Silver announced, before taking a knee onstage to the screaming delight of the crowd. Thankfully, the answer was yes.

The newly engaged couple was blessed by Queen Bey, who quipped, "Now let's see you do the choreography after that."

Everett posted photos from the event on Instagram, and it's pretty freaking adorable. "YOU DID THAT & I LOVE THE SHIT OUT OF YOU!" she wrote.

Watch a video of the proposal below, with some bonus "Single Ladies" thrown in for good measure.