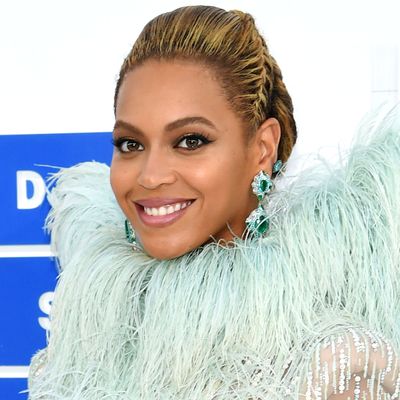 Happy birthday to Queen Bey.
Photo: Jamie McCarthy/Getty Images
The inimitable Beyoncé, who reigns supreme not just over the Beyhive but also over the music industry, turned 35 on Sunday, September 4. And with such a momentous occasion at hand, the collective forces of the internet took a moment to wish "happy birthday" to the one and only Queen Bey.
For the record, Queen Bey has had quite the year, giving her plenty of reason to celebrate in style. And she's certainly doing so: Tomorrow, while plebeians everywhere in the U.S. are barbecuing on Labor Day, Beyoncé will be enjoying herself during her Soul Train-themed birthday bash.
Waiting for the eventual photos is hard, so we'll make due with the Beyoncé Look Book. (Oh, and yes: If she so wished, Bey could now run for president.)
Happy birthday, Beyoncé!