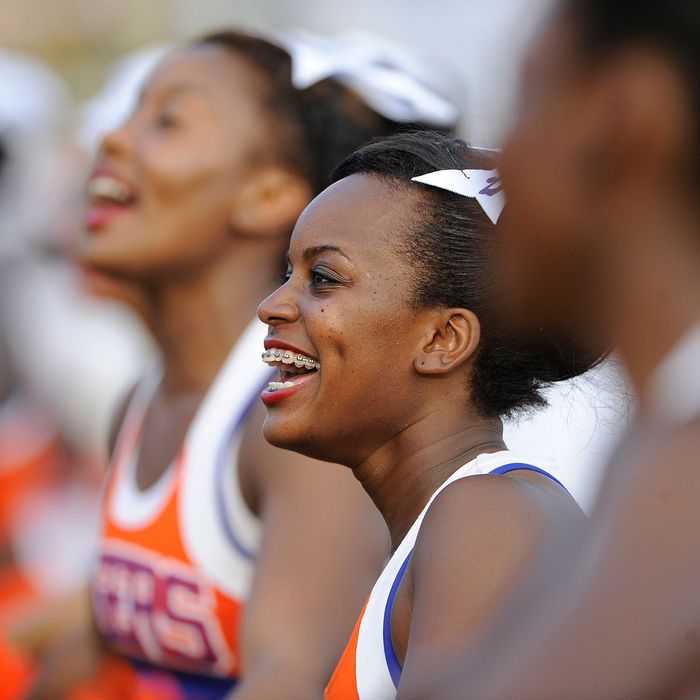 Photo: Todd Bennett/Getty Images
A black cheerleader at Savannah State University alleged in a Facebook post last week that, during a game between her university and Georgia Southern University, a person in the stands threw a bottle at her and yelled racial slurs.
Ma'Kyha Sims wrote on Facebook, "My first last away game was bittersweet. I can sit here and say as long as I've been cheering me and my cheer mates have never experienced racial discrimination until today. From bottles being thrown at us , to being called all the unholy names! This maybe the worst cheer experience ever!" She continued, "I'm just so disappointed in the Georgia Southern fans and there cruel racial comments and actions. At the end of the day #MyBlackIsBeautiful," she said.
The Statesboro Herald reported at the time that a 22-year-old GSU fan was removed from the game after he threw a plastic bottle that hit Sims in the face, though he was not arrested. Officials from both universities have launched a full investigation into the incident.