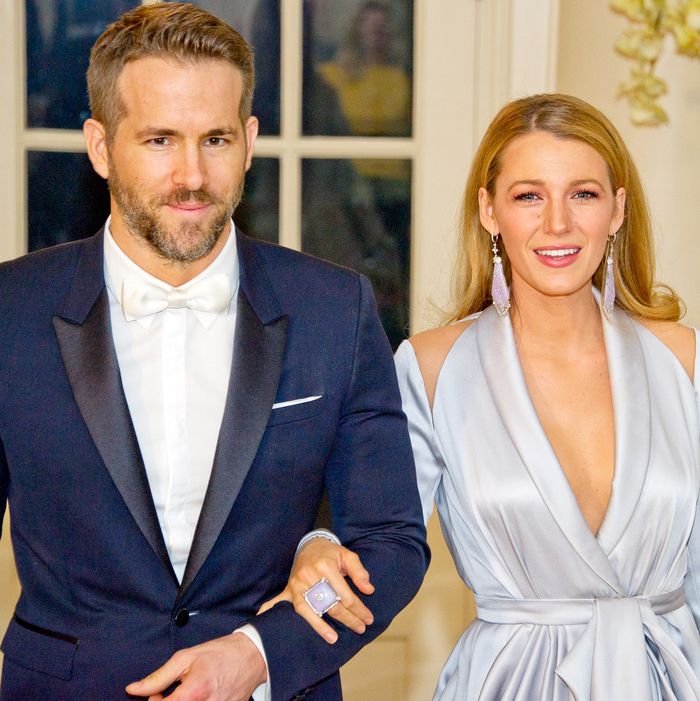 Blake Lively and Ryan Reynolds.
Photo: Pool/Getty Images
"Page Six" exclusively reports that Blake Lively just gave birth to her second child with husband Ryan Reynolds. Guess who's sprinting through midday traffic to join her at the undisclosed Manhattan hospital?
The one and only best pick for godmother-if-you-need-a-godmother-no-pressure! Taylor Swift. The "Page Six" source says Swift "was headed to the hospital to visit the newborn on Friday morning." No word yet on whether the baby is a girl or a boy or a girl with a boy's name, but in any case, Swift is on her way.
We will update this post as more information about the baby and the baby's new best friend becomes available.