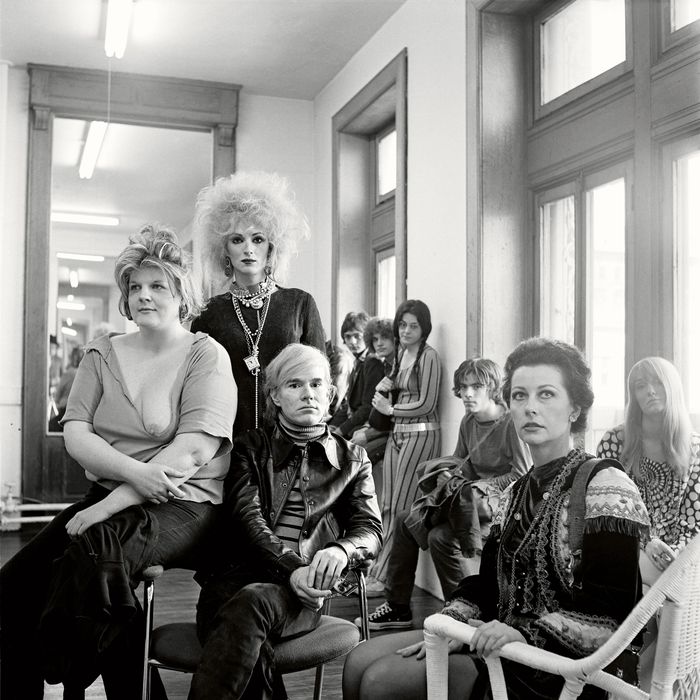 Brigid, Candy Darling, Andy Warhol, and Ultra Violet, by Cecil Beaton.
Photo: Cecil Beaton Studio Archive at Sotheby's
The filmmaker John Waters once described the artist Brigid Berlin as a "lady who really lunched but also loved being nude." He called her a "hostile debutante" — her mother was a New York socialite; her father was president of Hearst for 30 years. She was Andy Warhol's best friend, a fixture at his Factory, and an obsessive recorder of her surroundings.
Experimenting with a Polaroid 360 camera, Berlin often captured wayward kids and her closest friends in evocative multiple-exposure prints. Her selfies could be considered her most revelatory works. "I invented selfies," she once proclaimed. "I'd put in a roll of film. And then I would suck in my cheeks to look like a model. And then snap, snap, snap."
The book Brigid Berlin: Polaroids, out October 25 from Reel Art Press, showcases party photographs of artists and unruly debutantes: Patti Smith, Diana Vreeland, Richard Avedon, Paloma Picasso, and many more from Berlin's scene. Click ahead to see Berlin swimming in collaged paper scraps, a deadpan Warhol, and Diana Vreeland looking smirky and resplendent as ever.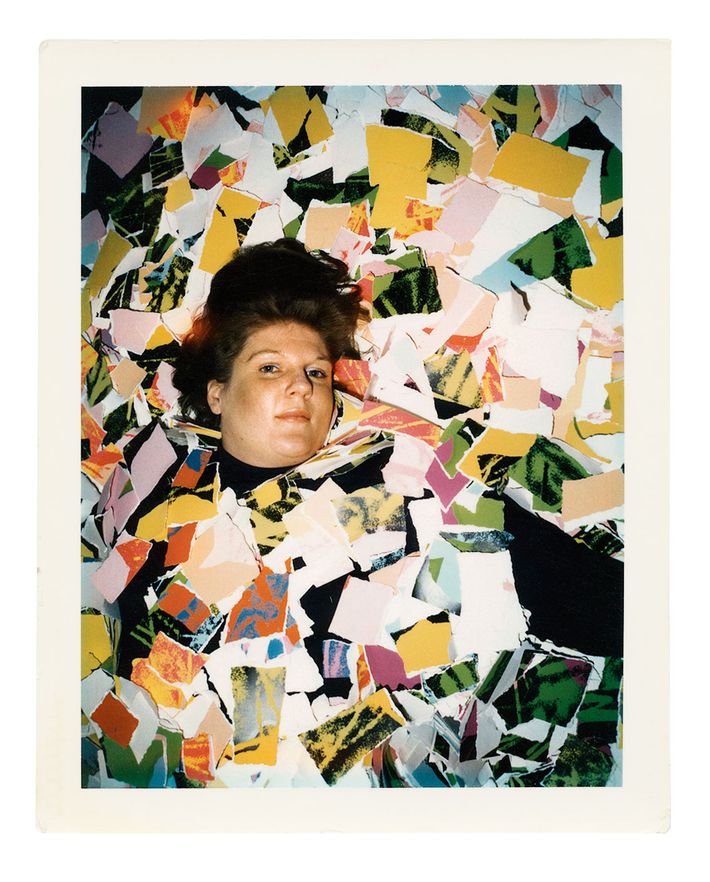 Self-Portrait.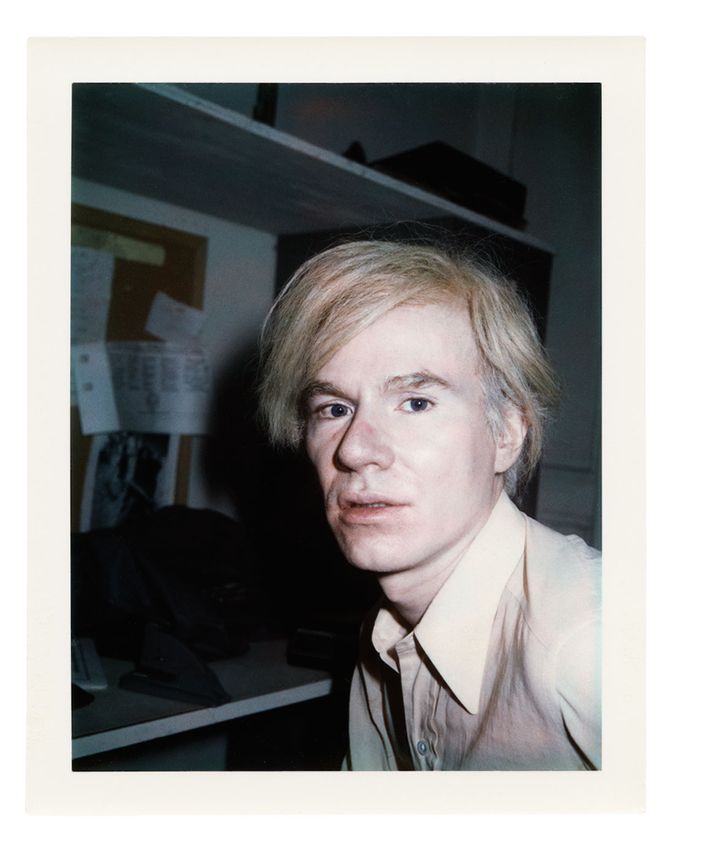 Andy Warhol.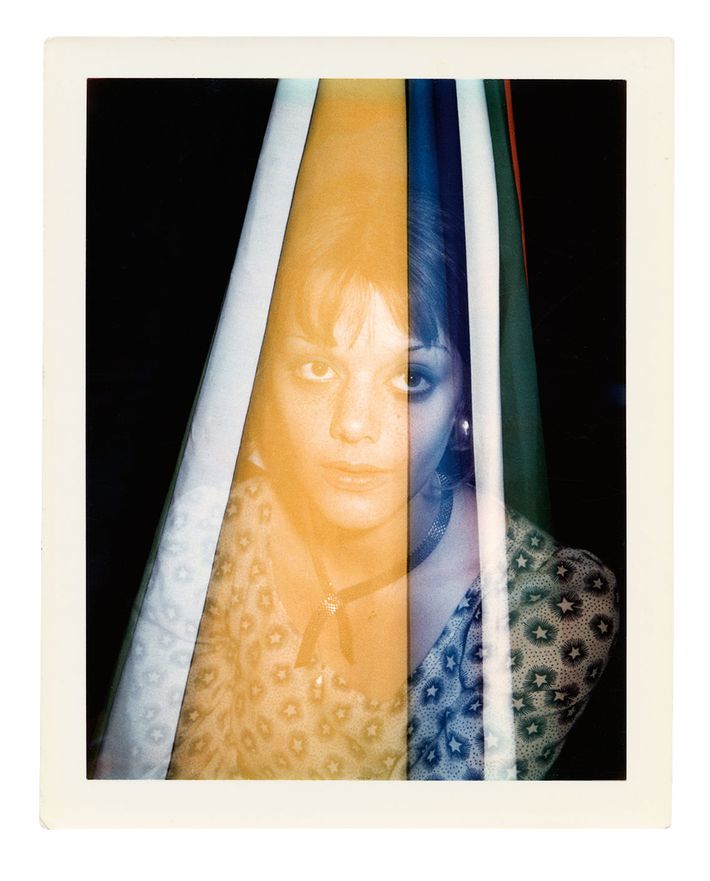 Tina Aumont.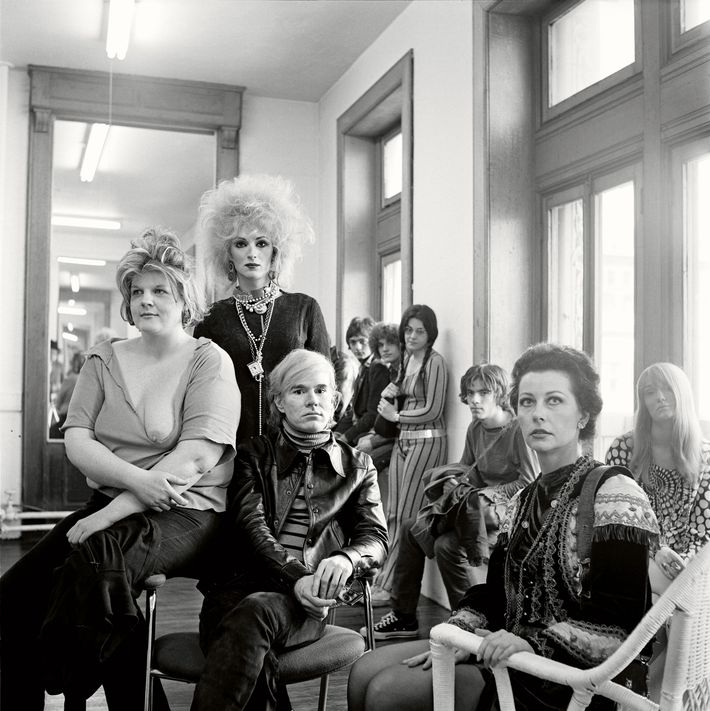 Brigid, Candy Darling, Andy Warhol, and Ultra Violet, by Cecil Beaton.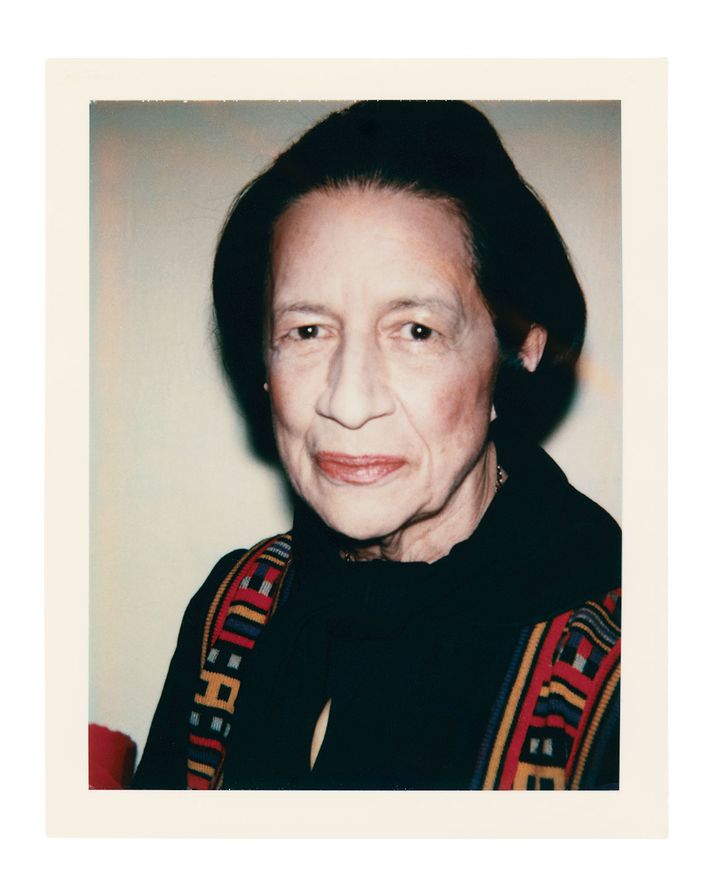 Diana Vreeland.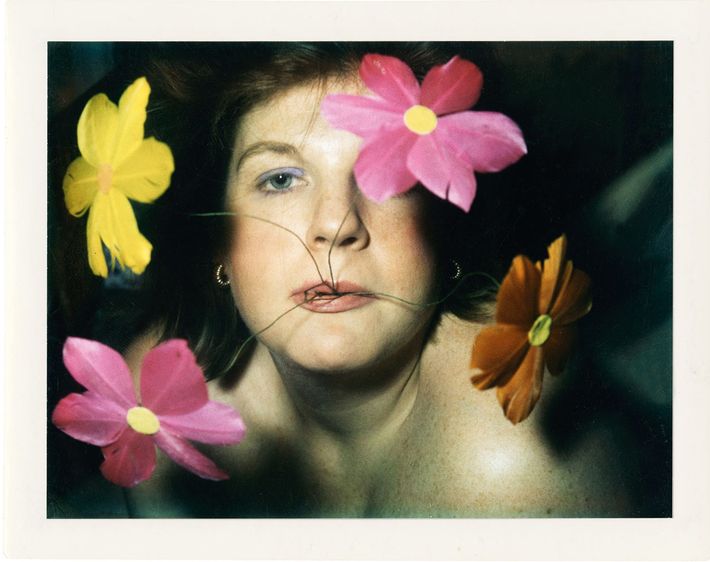 Self-Portrait.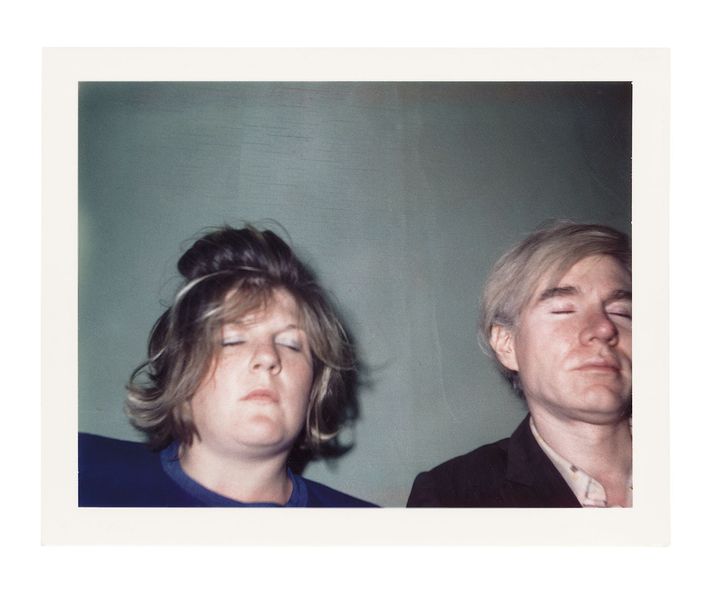 Brigid and Andy, by Andy Warhol.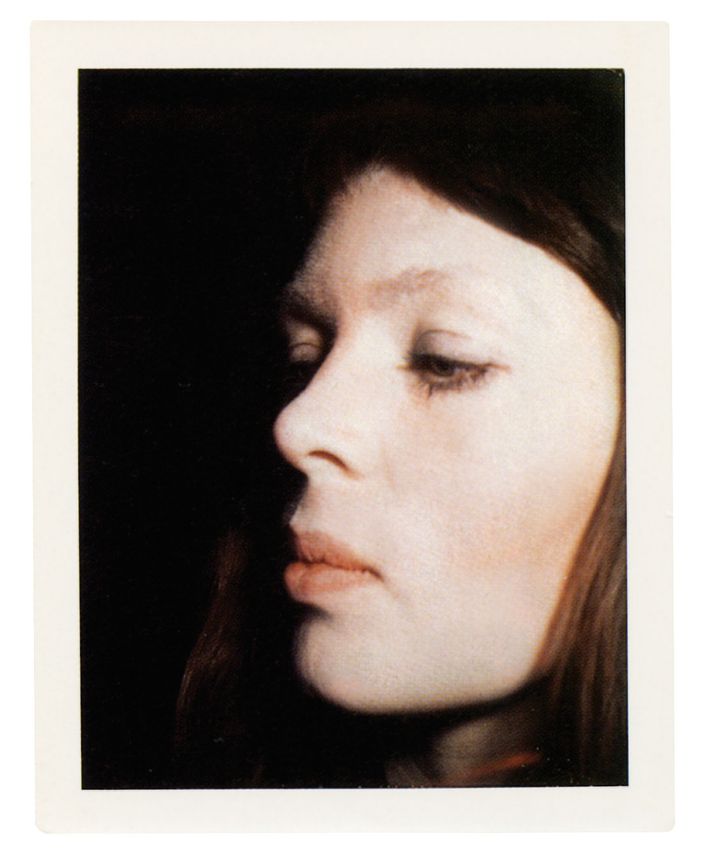 Nico.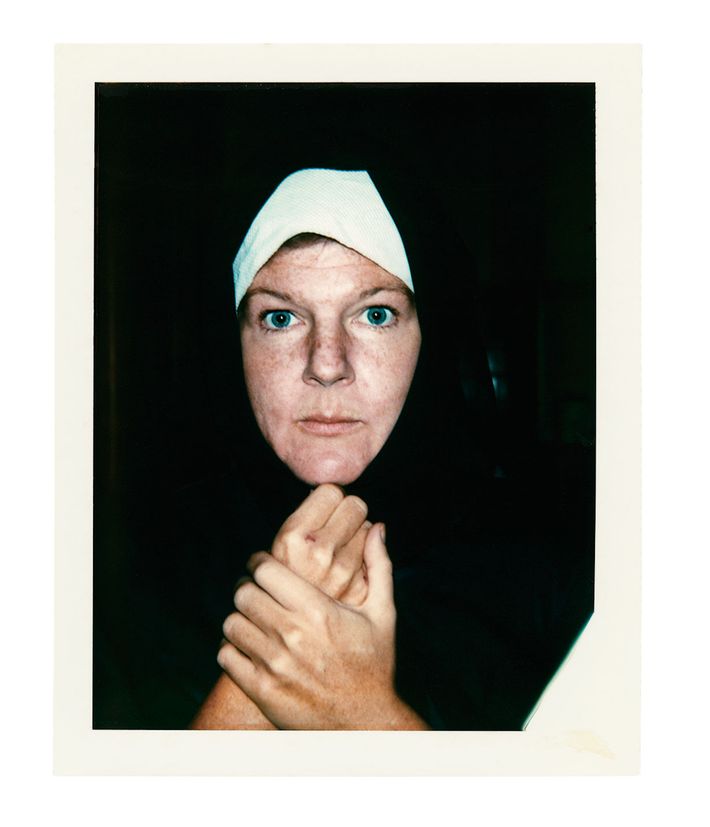 Self Portrait.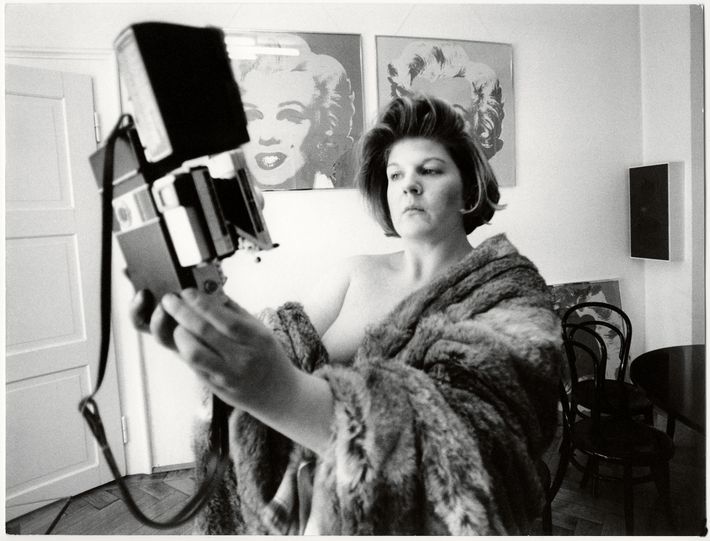 Selfie.