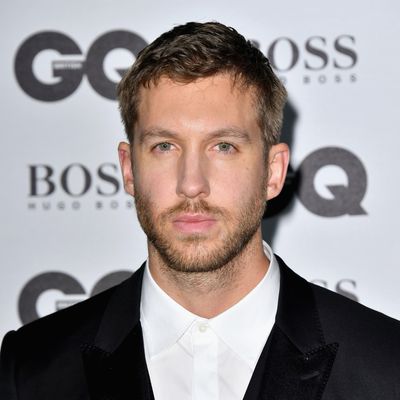 The DJ who used to work at Safeway.
Photo: Gareth Cattermole/Getty Images
After forcing the entire world to spend an agonizing day wondering if his new song "My Way" is about Taylor Swift, Calvin Harris has finally solved one of the greatest mysteries of our time.
The artist formerly known as Adam Wiles revealed to "Elvis Duran and the Morning Show" that the song is about deciding to quit his job at a grocery store to pursue his love of repetitive music, and not his torturous breakup with Swift, Us Weekly reports.
"I thought of the concept years ago, when I left Safeway. I was trying to move to London and I was working in the store in Scotland, I was trying to go on and make music for a living but I couldn't because I didn't have any money," Harris said. "I was like, damn this grocery store. If I could break out of this I could have enough time to work on music and get good."
We're sure Nils Sjoberg approved this explanation.