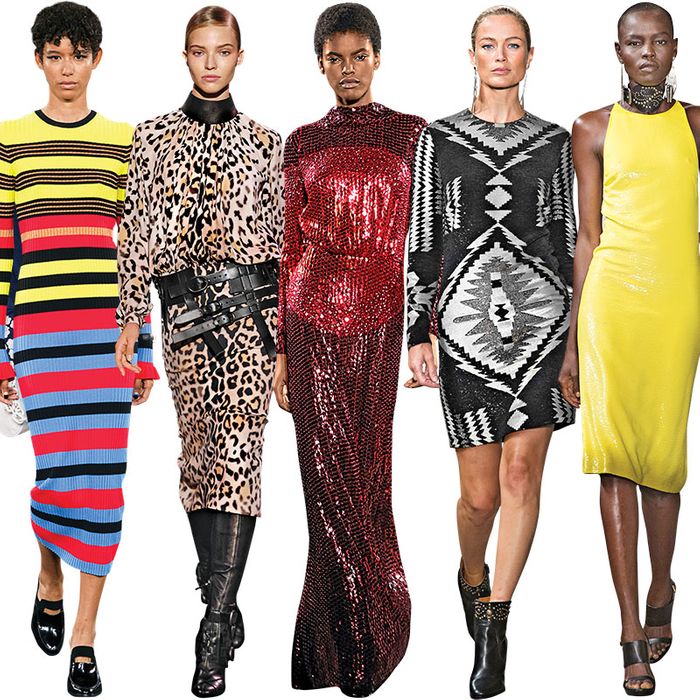 Shop the runways.
Photo: Imaxtree
Since the advent of fashion shows in the early 20th century, we've been used to waiting six months for clothes to reach stores. But at New York Fashion Week that tradition has been broken, as a handful of adventurous designers, led by Tom Ford, Ralph Lauren, and Tommy Hilfiger, begin to offer clothes and accessories to consumers immediately after their runway shows.
The morning after Ford's star-packed show, you could snag his $11,950 red sequined dress, buying it on his web site or in stores. In fact, the demand for looks from Hilfiger's special collaboration with the supermodel Gigi Hadid has been so intense that many items, like a $185 sailor blouse, were sold out in a matter of days.
Burberry was actually the first luxury brand to embrace the see-now, buy-now phenomenon, last February, and it's blitzing the market again with some striking designs from creative director Christopher Bailey at London Fashion Week. Here in New York, Thakoon, Opening Ceremony, and Alexander Wang x Adidas Originals had a portion, if not all, of their collections available for instant consumption.
But despite Hilfiger's success with his Gigi collaboration — boosted by her nearly 22.8 million Instagram followers — are consumers really so anxious to buy stuff, especially pricey stuff, the moment they see it? Fashion has always depended on anticipation and mystique, and see now, buy now effectively kills those qualities. Understandably, most European luxury brands, with a heritage to protect, are sitting on the sidelines, watching to see if this new formula is really good for business and fashion.
Tom Ford
We all know Ford is Mr. Glamour, and this sequined gown would be glitzy enough for a red carpet or a black-tie gala.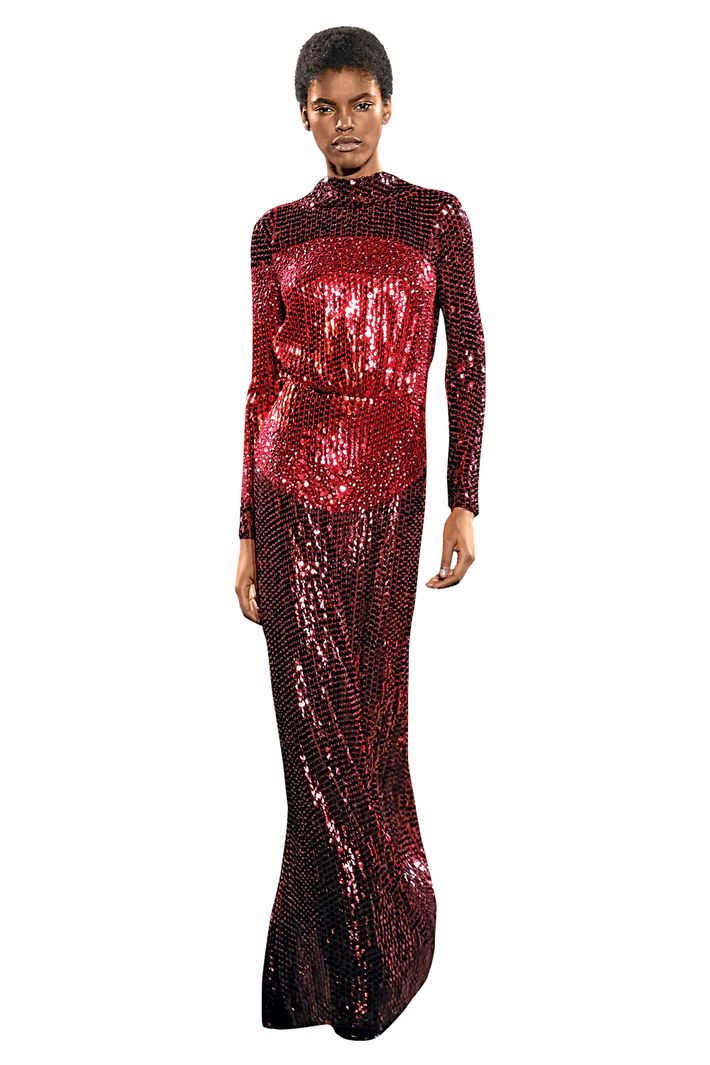 Sequined dress, $11,950, at Tom Ford, 845 Madison Ave.; 212-359-0300.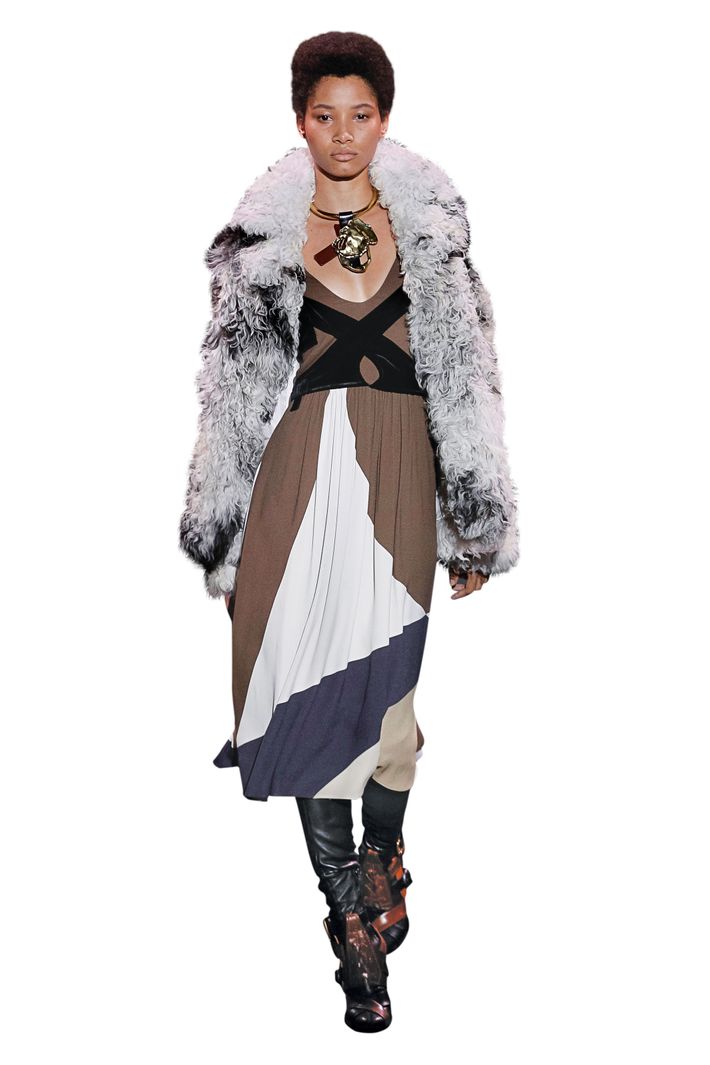 Coat, $7,500, and dress, $4,950, at Tom Ford.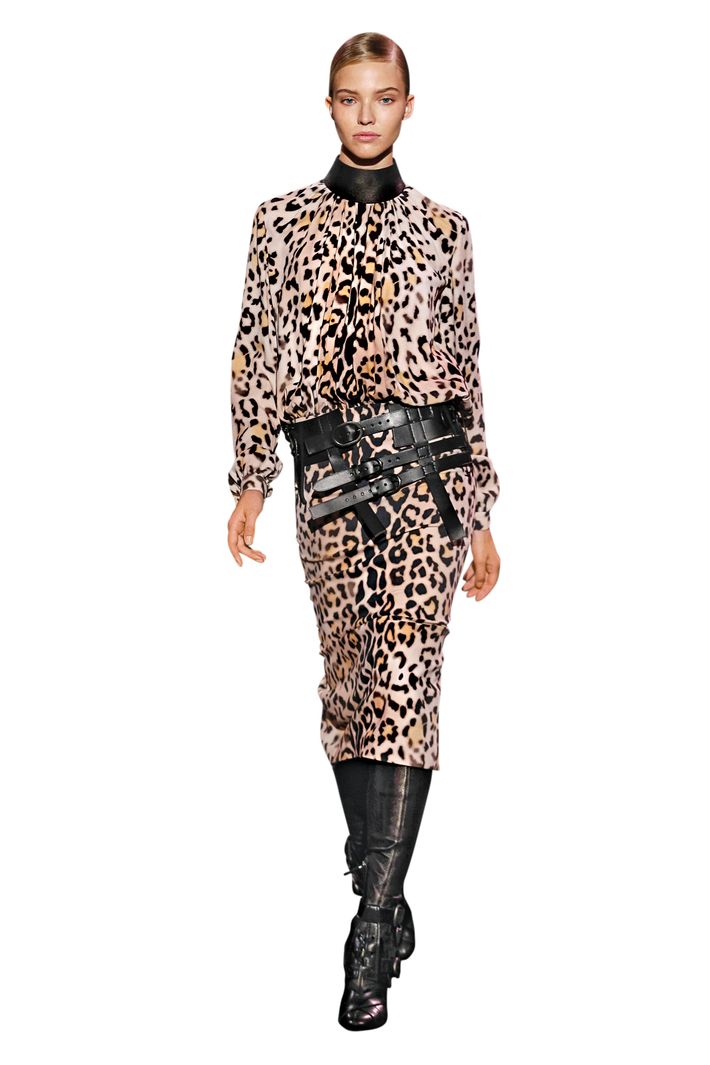 Leopard dress, $3,950, at Tom Ford.
Ralph Lauren Collection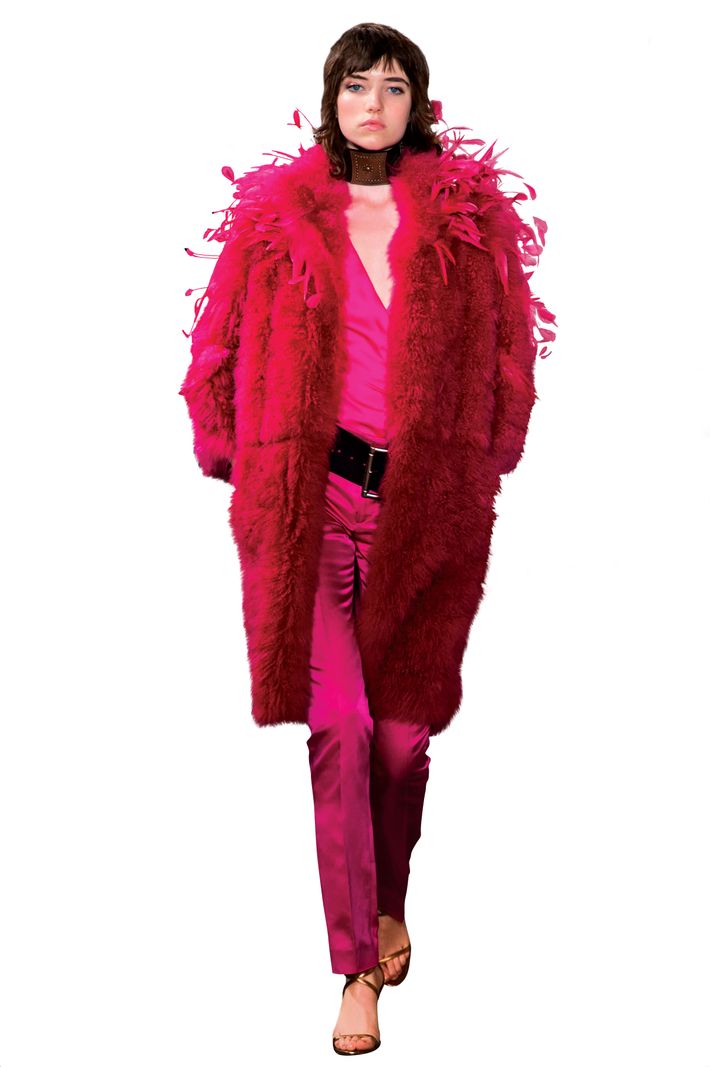 Coat, $9,500, top, $1,650, pant, $1,250, at Ralph Lauren, 888 Madison Ave.; 212-434-8000.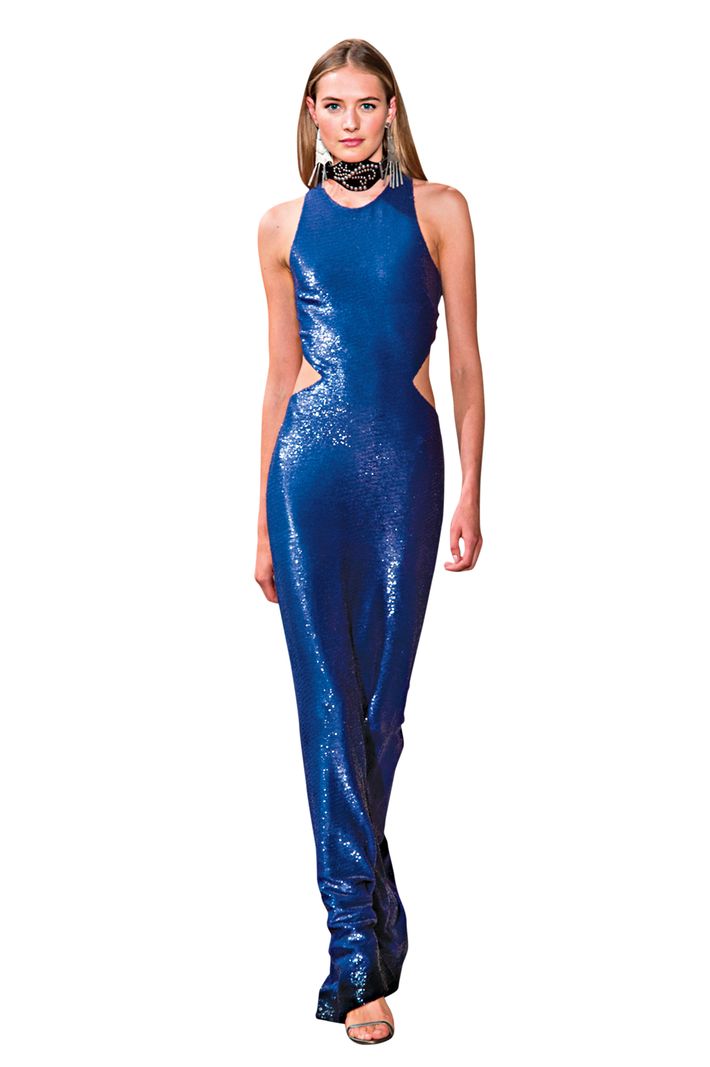 Evening dress, $8,500 at Ralph Lauren.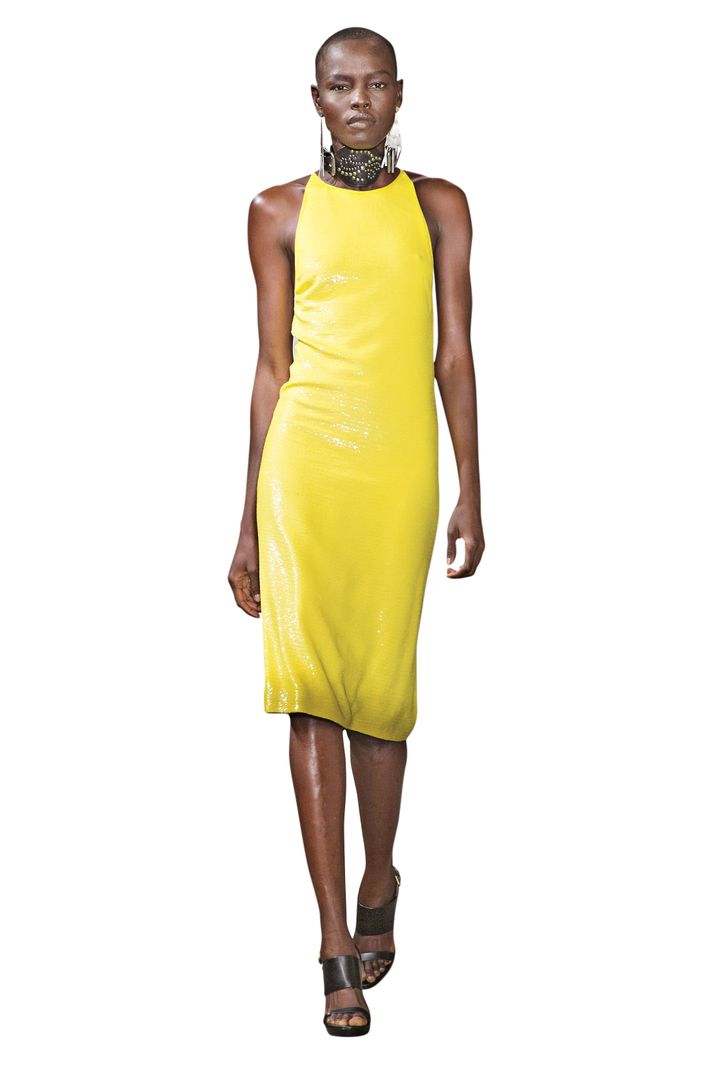 Dress, $5,490, at Ralph Lauren.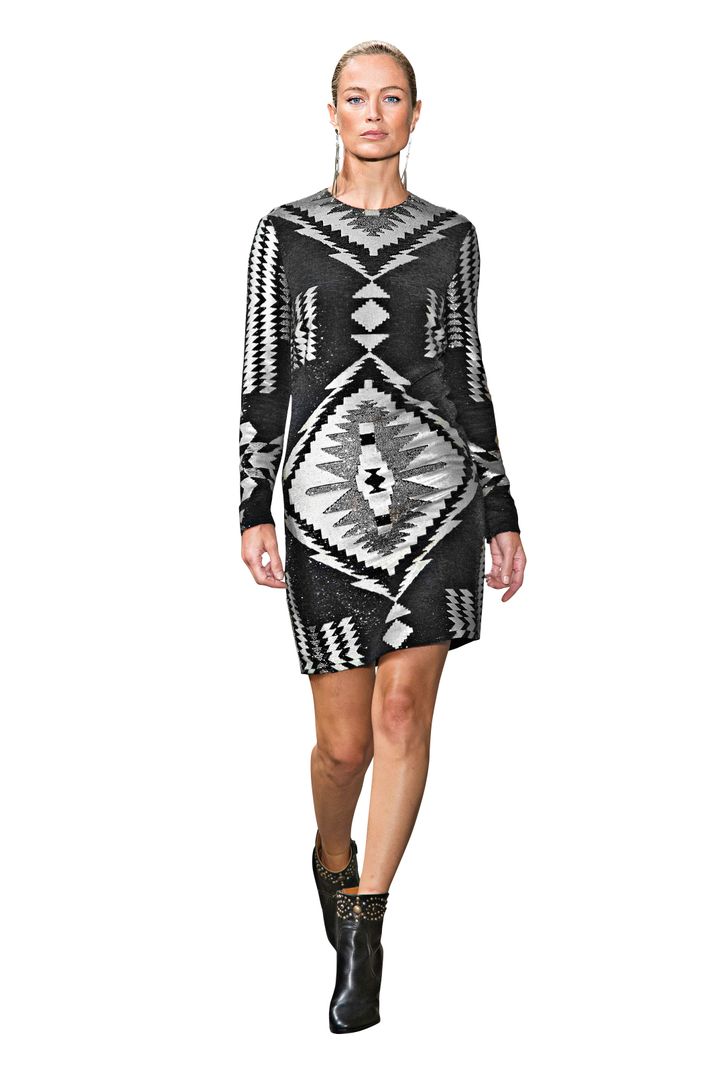 Beaded dress, $5,490 at Ralph Lauren.
Opening Ceremony
Bold stripes turned up at a lot of spring shows, including Proenza Schouler, Carolina Herrera, and Monse. This tube dress, available this season, is right on the money.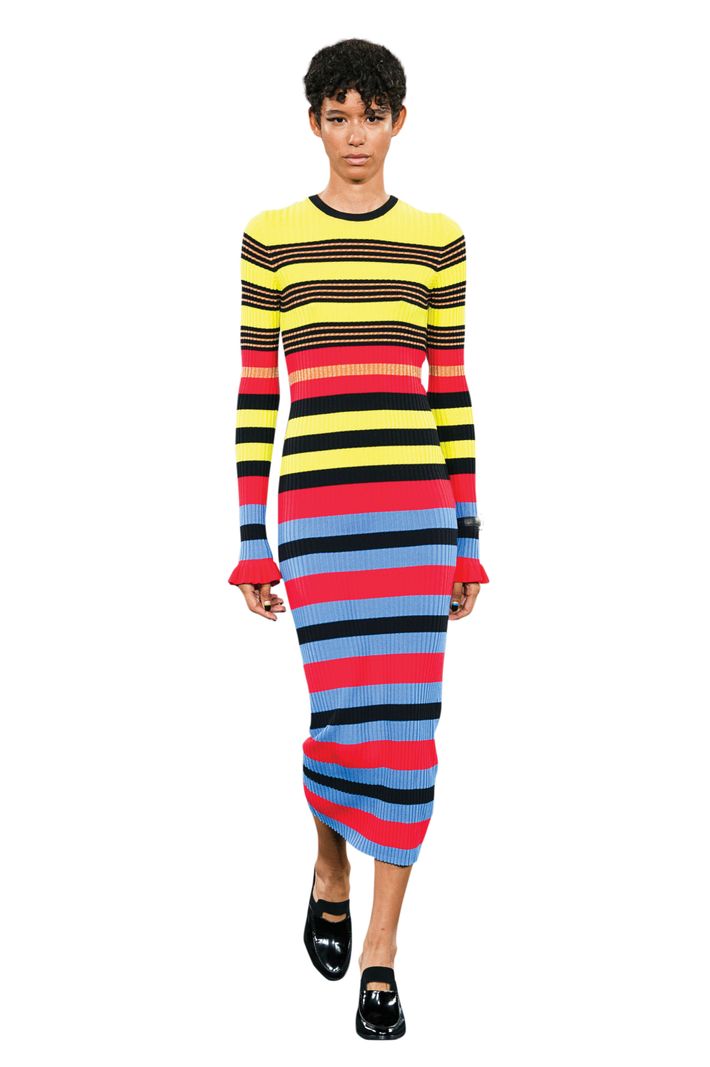 $475 at openingceremony.com.
Michael Kors Collection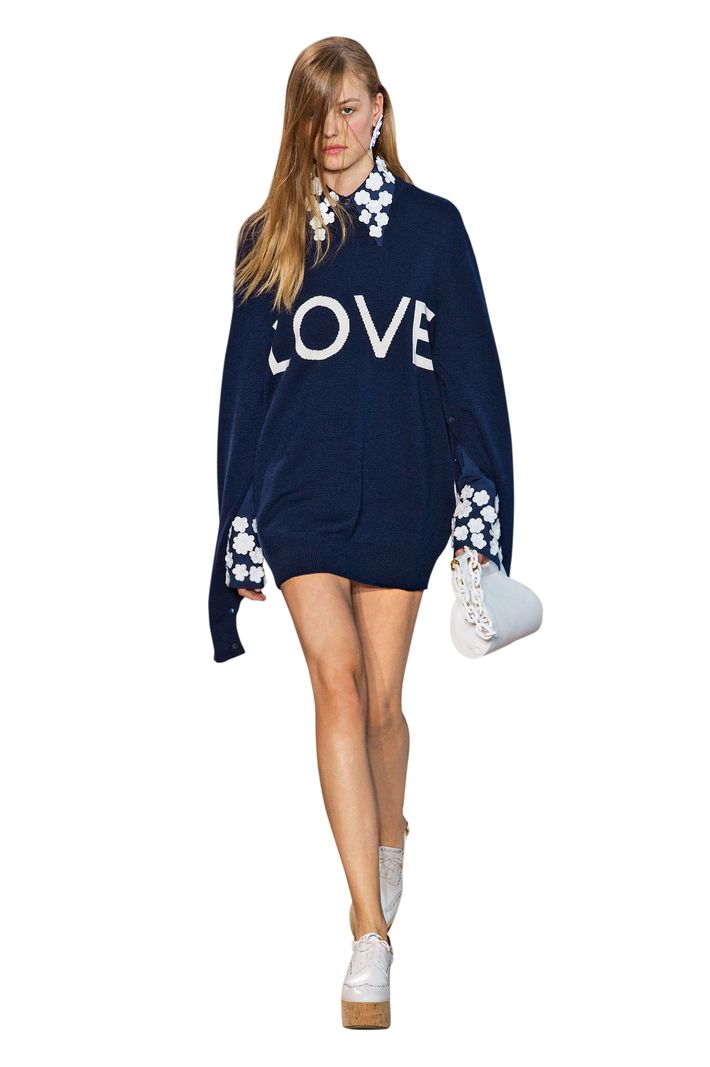 Sweater, $995, at michaelkors.com.
Thakoon
The selling points of this look, like much of the collection, are the soft color mix, the season-less trousers, and knits with a single strong detail, like the cable stitch on this stole.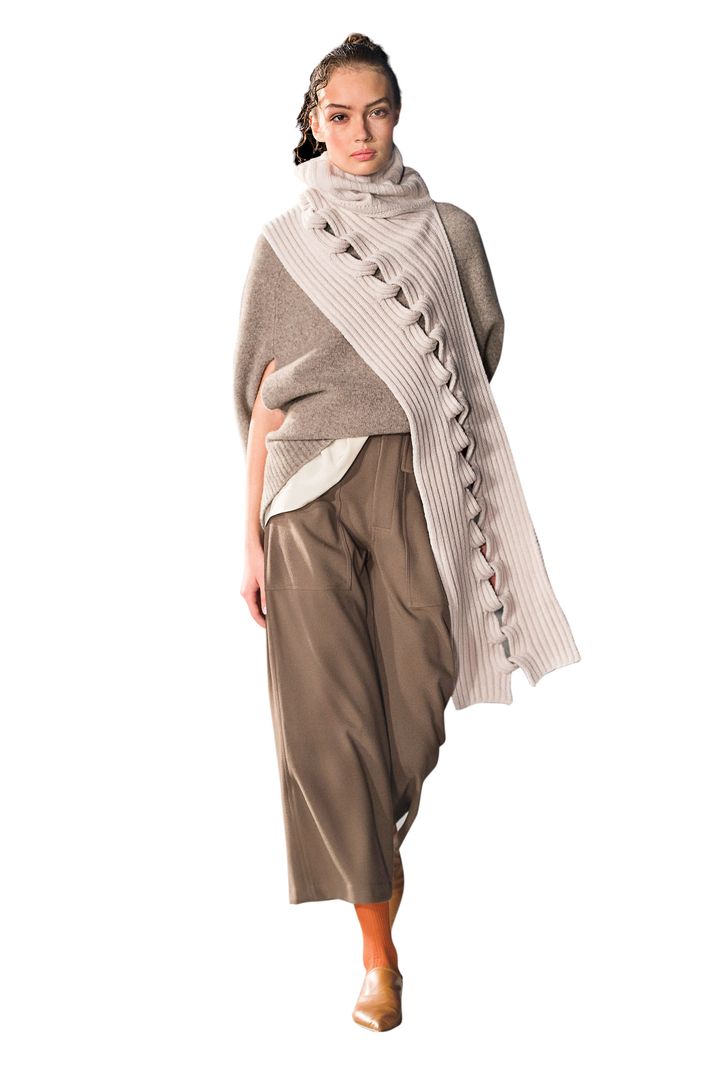 Scarf, $325, cape, $425, top, $350, and pant, $475, at thakoon.com.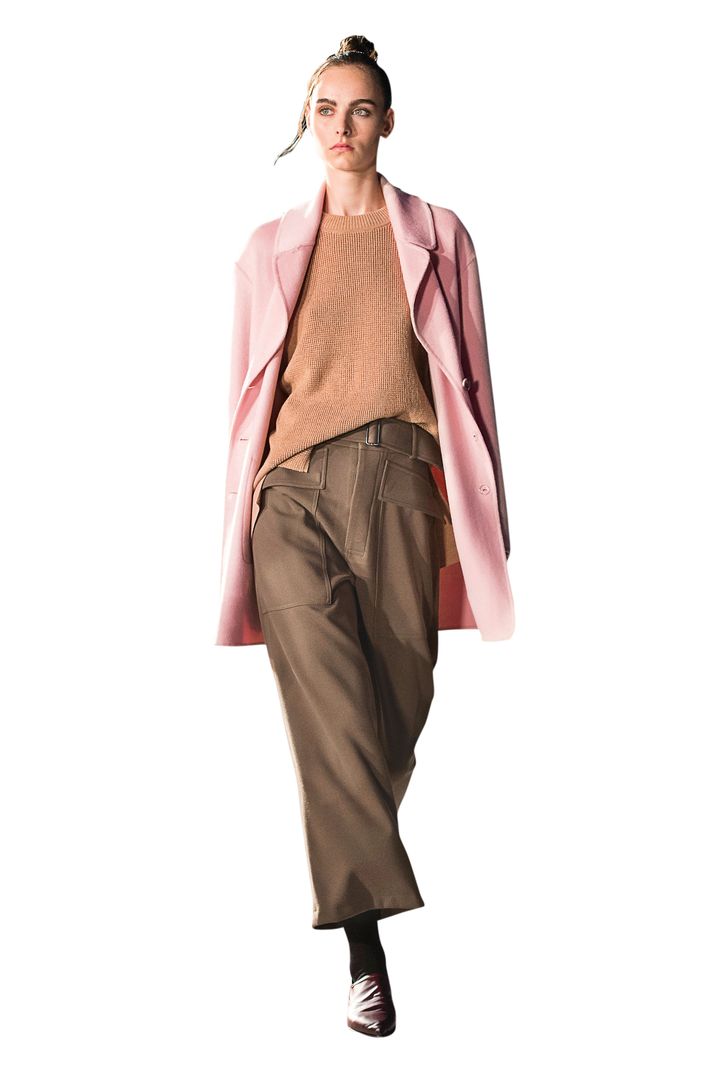 Coat, $750, sweater, $375, and pant, $475, at thakoon.com.
Hilfiger Collection
Okay, Gigi is the seductive factor here. She makes even a classic sweatshirt and gym shorts look cool. But note the styling of the sweatshirt, the overlong sleeves. The one hitch — it's already sold out!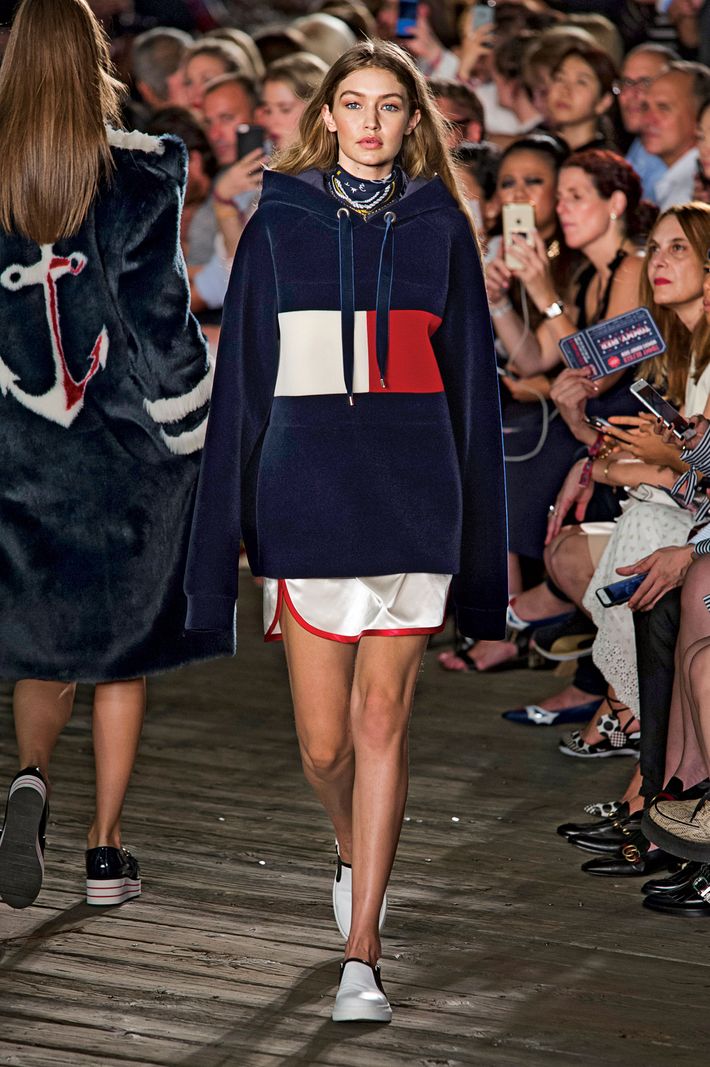 Tommy x Gigi sweatshirt, $290. Similar styles available at tommy.com.
*This article appears in the September 19, 2016, issue of New York Magazine.